What To Know About Kelly Osbourne's Boyfriend, Sid Wilson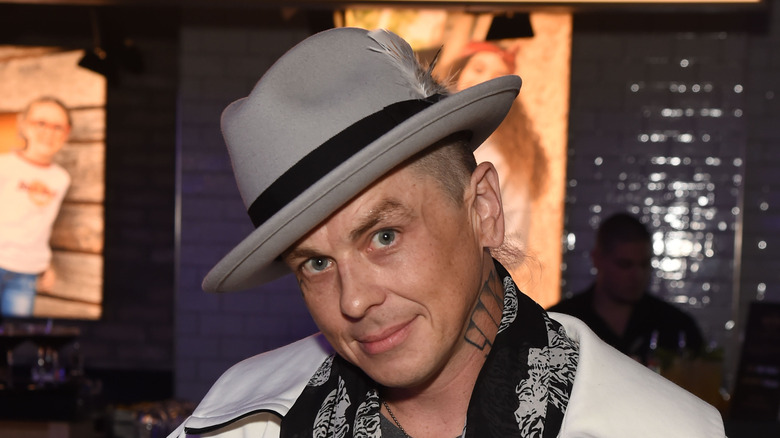 David M. Benett/Getty Images
It's rare for viewers of a TV show to grow up with a celebrity themselves, lets say, from young adolescent to newly declared mother. Kelly Osbourne, daughter of Ozzy and Sharon Osbourne, is a true example of this. She has graced television screens in famous eclectic fashion, most famously as a contestant in "Dancing with the Stars" Season 9, but also in "The Osbournes," a reality TV series that chronicled the lives of the Osbourne family. It was these formative years as a teen where we caught a glimpse of Kelly's unfiltered, raw, and sparking personality, perhaps inducting her among Hollywood's most down-to-earth celebrities. Soon, America also grew familiar not only with Osbourne's personality, but also with her reported drug addiction and rotating relationships. 
Luckily, Kelly has had a successful career and public life after the show ended and post attending rehab (twice). In fact, Kelly Osbourne has had a stunning transformation, living a sober, conscientious lifestyle while also reporting on "E! Live From the Red Carpet" from 2011 to 2015. Presently, Kelly recently hit another new milestone in life at the end of 2022: motherhood, with boyfriend Sid Wilson of the band Slipknot. Though the couple began dating in 2022, they actually have known each other for the past 20 years, according to People. So, with so much history to unpack, curiosity is growing more fervent, making us ask the question: What do we need to know about Kelly Osbourne's boyfriend, Sid Wilson?
The basics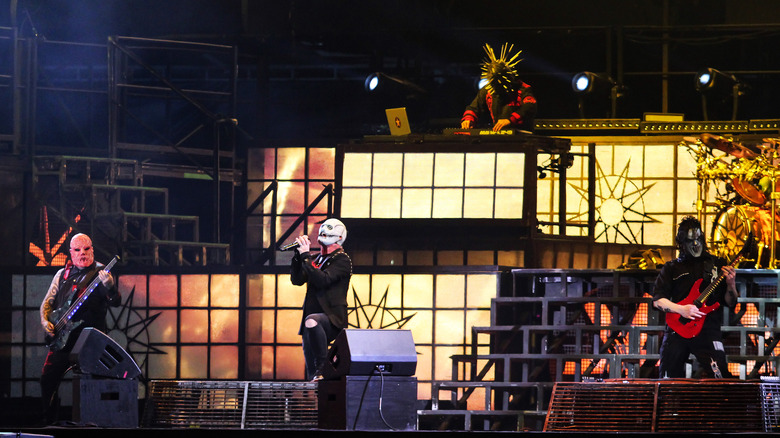 Medios Y Media/Getty Images
Sid Wilson, 46, got his start in Des Moines, Iowa, raised by English parents. He is most known as the turntablist for the heavy metal band, Slipknot. Wilson also records vocals and occasionally DJs in Japan under the name DJ Starscream. As a part of Slipknot, Wilson is famously known for the masks that he wears during concerts, which are frequent homages to gas masks.
Wilson is also a known "Transformers" fan, having several tattoos on his arms as nods to characters of the popular film franchise. Once, Wilson even changed his onstage mask to a robot, which solidified his love of "Transformers." Just when we thought the love couldn't run any deeper, Wilson also revealed that he chose his DJ name, Starscream, in reference to his favorite character in the franchise. Through his musical career in both Slipknot and as a DJ, Hello! reports that Wilson has an estimated net worth of $10 million. 
The relationship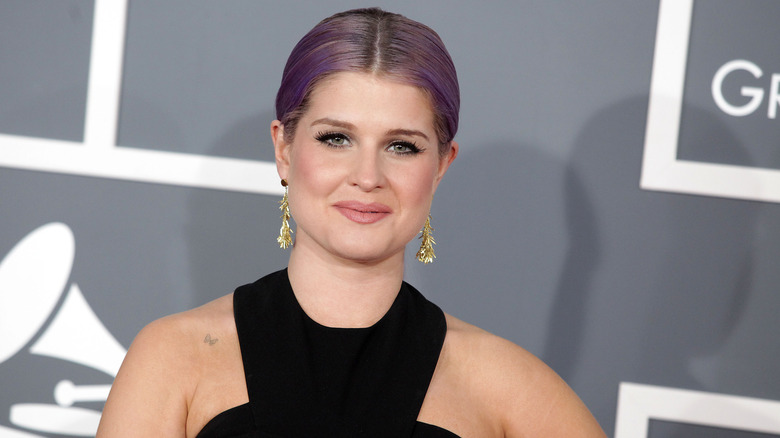 DFree/Shutterstock
As for how he met Kelly Osbourne, Sid Wilson first graced the stage with Ozzy Osbourne back in 1999, Us Weekly reveals. While touring with Slipknot, Wilson played at the Osbourne-produced music festival, Ozzfest. Kelly touched on the serendipity of their encounter in an Instagram post back in 2022. "After 23 years of friendship I can't believe where we have ended up," she began. "You are my best friend, my soulmate and I am so deeply in love with you Sidney George Wilson."
Wilson had his own two cents to add about their relationship, posting on Instagram, "There is not enough colors to display the palette of Love I have for you in my Heart. Happy Valentines Day my Love XoXo." However, when it comes to posting news about their baby, Osbourne shared with Hello! that the two aren't ready to reveal anything, commenting, "It is no one's place but mine to share any information on my baby."