The One Piece Of Advice Below Deck's Captain Lee Left For His Successor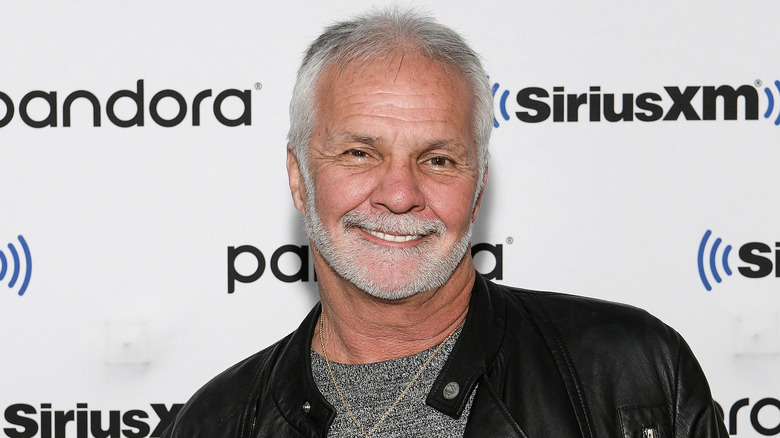 Dia Dipasupil/Getty Images
Fans of Bravo's long-running reality series "Below Deck" were shocked when the network announced in February 2023 that the fan-favorite Captain Lee Rosbach, who'd been leading the show since its first season in 2013, would not be returning for Season 11. Instead, Captain Kerry Titheradge from "Below Deck Adventure" was invited on board as his replacement.
Captain Kerry became part of the "Below Deck" family in 2022, but he has decades of yachting experience. While avid watchers of the reality show may worry about its uncertain fate amid the switch-up at the helm, some advice that Captain Lee shared with Titheradge before he first joined the franchise may be just what the new captain needs to succeed in this unexpected position.
Rosbach encouraged the newbie to simply be his authentic self and audiences would be won over. While Captain Lee offered this advice before he departed the "Below Deck" family, this pearl of wisdom is still just as — if not more! — important for Captain Kerry to follow today. 
Captain Kerry was encouraged to be himself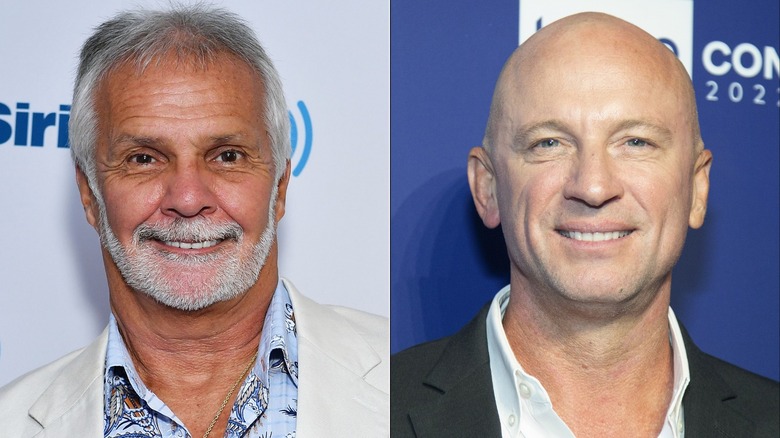 Slaven Vlasic & Santiago Felipe/Getty & undefined
In an interview with Us Weekly, Captain Kerry explains that he originally became friendly with the iconic Captain Lee through an annual golf tournament. The duo was paired together in the years prior to "Below Deck," so when Kerry was given the opportunity to headline his own rendition of the show, known as "Below Deck Adventure," he approached the franchise's headliner for advice.
"I rang Lee and just to say, 'Hey man, you know, if you were going to do this again, would you do it? Because I was on the edge," Caption Kerry shared with Us Weekly. "He's like, 'No, I'd definitely do it,' and I said, 'What's your best, what advice you got for me?' He says, 'Be yourself. Be that same guy I was playing golf with."
Titheradge also went on to mention that he asked about managing social media, explaining that while others had suggested he hire someone to run his accounts, Captain Lee insisted that was the wrong move. "I said, 'I heard I should get someone to do it, so I don't get caught up in it.' He goes, 'No, do your own social media. Don't let anyone do that,'" Captain Kerry recalled.
Captain Lee didn't see his removal from the show coming
Captain Lee Rosbach's exit from "Below Deck" may have come as a big surprise to viewers, but it was blindsiding for the captain himself, too. While the Stud of the Sea temporarily stepped away from the series during the tenth season due to health issues, he had the intention of returning to the show once he was doing better.
As a refresher, the captain has suffered from chronic pain and mobility issues due to nerve damage in his left leg. Rosbach explained during the tenth season premiere that he had received back surgery, but his recovery ultimately didn't go as well as he expected. "My injury, it's getting worse. The left side of my body, I don't feel anything," he shared during his departure announcement. "I expected a lot more progress than I'm experiencing, and the most frustrating part about it is, I can't do a god d–n thing about it, and it's hard" (per People).
As for his exit from the show, Captain Lee reiterates that it was never his intention. "I did not quit. I did not retire. I was just not invited back," quotes Us Weekly. "I guess I can see their point of view. They really couldn't get a straight answer from anyone on how my health was."