Y&R's Doug Davidson Clears Out The Dressing Room He Called 'Home' For Four Decades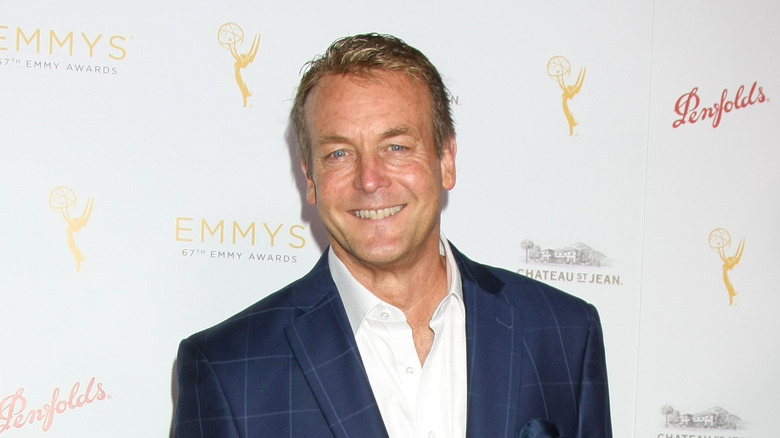 Kathy Hutchins/Shutterstock
For several years, Doug Davidson's character Paul Williams was the longest-running character on "The Young and the Restless." Davidson originated the role in 1978 and continued as the character's only portrayer until his last appearance in November 2020. He was seemingly nowhere to be found between 2020 and 2023, but his character was occasionally referenced which implied he was still somewhere in Genoa City. 
In April, Paul's wife, Christine Williams (Lauralee Bell), opened up to a close friend, Lauren Fenmore (Tracey Bregman), about the state of her and Paul's relationship. She revealed that she and Paul had separated, and he was no longer residing in the town. This officially marked the end of Davidson's tenure on the soap, and despite pleas for the veteran sudser star to return, it doesn't appear as if he will be back. Davidson recently took to social media with a statement about his status on "Y&R" which solidified the end of his run. 
With Paul no longer in Genoa City, and the writers finally taking steps to give some semblance of an explanation for his glaring absence, something official needed to be said. After years of Paul's status being up in the air, Davidson revealed on Twitter that he made a trip to the studio to remove all of his belongings. The place Davidson brought Paul to life is now his former workplace, but he's leaving with a positive attitude and a strong sense of gratitude. 
Doug Davidson described sad experience cleaning out former dressing room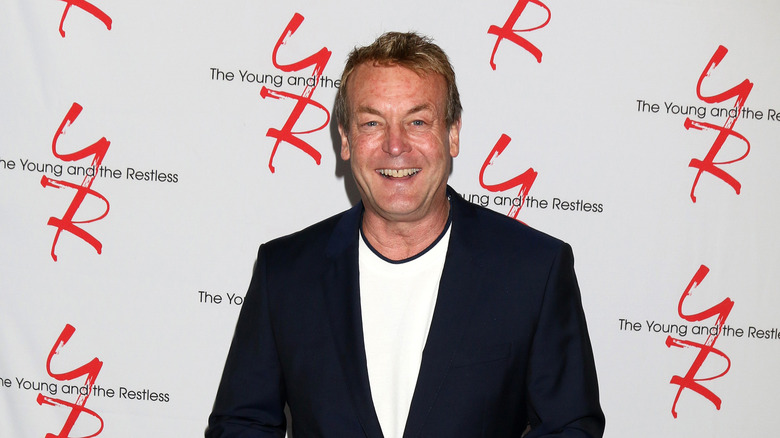 Kathy Hutchins/Shutterstock
After a few years of uncertainty surrounding the character Paul Williams and portrayer Doug Davidson's "Young and the Restless" status, the picture is a lot clearer. Davidson lamented his experience in removing his belongings from the studio, marking the end of a run spanning over 40 years. He tweeted, "Well, I cleaned out my dressing room a week ago Saturday. Yes it was sad for several reasons. 1. It was my home for over 40 years and it was like a ghost town. Price has left, and the new owner of TV City isn't really keeping it up. The sets were all small and a bit tired." 
Paul has been mentioned more as of late on "Y&R" because of his estranged wife, Christine Williams, being featured more often. With Christine on the canvas more than her usual sporadic appearances, something needed to be said about her husband never being around. After the initial explanation, he was also referenced during a tense face-off between Christine and Paul's daughter, Heather Stevens (Vail Bloom). 
After a follower accused Davidson of being bitter in a response to his initial tweet, he wrote a follow-up, showing a display of gratitude about the opportunity to play Paul for four decades. He tweeted, "Thank you all for all the kind messages! Sending lots of love right back to you all!! And of course I'm eternally grateful to Bill and Lee Bell and CBS for EVERYTHING!"