Emmeline Bale: Facts About Christian Bale's Gorgeous Model Daughter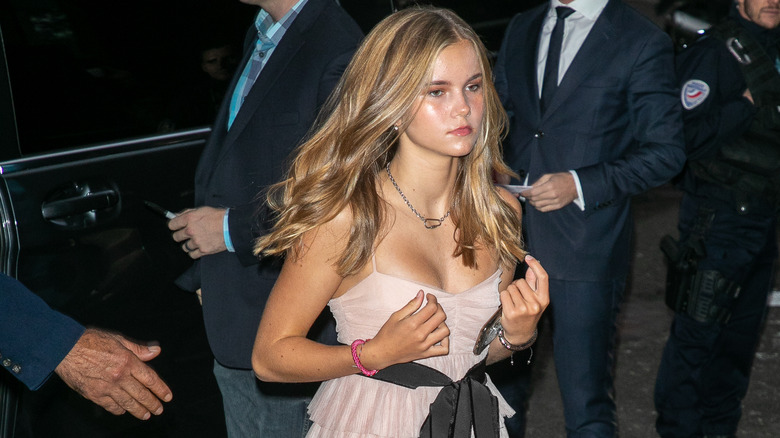 Marc Piasecki/Getty Images
Emmeline Bale might be known best as actor Christian Bale's daughter, but the 18-year-old is beginning to make a name for herself aside from having a famous Hollywood dad. Stunningly beautiful, perhaps it's not surprising that Emmeline is a runway model. However, she has also been getting into acting and began appearing in films in her late teens. 
Emmeline's father, Christian, met her mom, Sandra (Sibi) Blazic while he was filming "Little Women" with Winona Ryder, as per People. Emmeline's mom, who goes by the nickname Sibi, has been a model, stunt driver, and makeup artist, and worked for Ryder as her personal assistant. In a case where timing is everything, this job as Ryder's assistant enabled her and Christian to meet. The couple eloped in Las Vegas in 2000.
Born in 2005, Emmeline is the duo's oldest child. Christian and Sibi later welcomed a son, Joseph, in 2014. Emmeline is now emerging into the spotlight on her own, and sharpening her acting and modeling skills.
Emmeline Bale aka Luka Bale is a model and an actress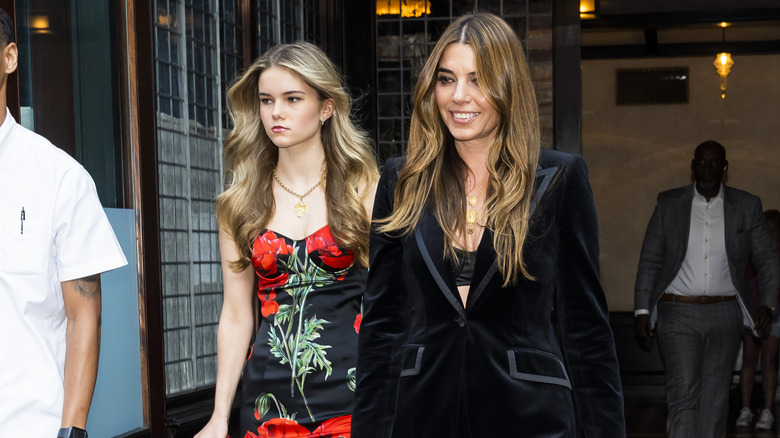 Gotham/Getty Images
Though Emmeline Bale grew up in the shadow of Hollywood fame, she didn't begin acting in movies until 2019 when she played a flower girl in "Ford v Ferrari," which also starred her famous dad, Christian Bale, as well as Matt Damon. In 2022, Emmeline portrayed the Infinity Conez Vendor in "Thor: Love and Thunder." This blockbuster, which also starred her father, allowed her to work alongside big Hollywood names like Natalie Portman, Russell Crowe, and Chris Hemsworth.
While Emmeline managed to get cast in big Hollywood movies with her dad, she has also followed in her mother's footsteps and entered the world of modeling in a dramatic fashion. Also, like her mom, she has a preferred name and now goes by the moniker Luka Bale.
Luka's modeling career recently took her to Italy where she walked in the Dolce & Gabbana show. Dubbed the #DGAltaModa Collection, the company describes the collection as "a mesmerizing tribute to the boundless inspirations and rich heritage of Puglia." D&G posted a photo of Emmeline on their Instagram page, captioning it, "@lukabale wears a satin dressing gown with velvet details embroidered with double organza, velvet flowers and crystals." Luka also walked in the previous year's show, Venezia 2021: the Dolce & Gabbana Alta Moda Fashion Show in Piazzetta San Marco.
Her Dad may be her biggest fan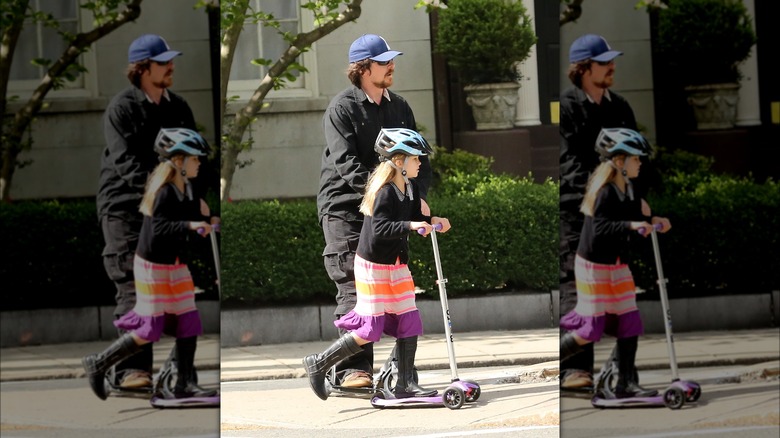 Stickman/bauer-griffin
Though Christian Bale doesn't share much, when it comes to his daughter, he has a tendency to gush. While talking to GQ back in 2008, he explained how it was vital for him to be there with his daughter while she was young. "The time I spend with my daughter is just incredible," said the actor. "I'm not going to miss her growing up for anything, not even for Batman. I'm certainly not going to be one of those fathers who picks up a photo of his daughter and has regrets about not being around."
While Bale prefers to shy away from speaking too much about his family publicly, the little he does say is very sweet. In a 2010 interview with Esquire, he said, "I've got incredible pride for my family. I've absolutely fallen into that cliché of a dad who could just happily talk about my daughter endlessly."
Bale said he enjoyed anything she was into at the time. "I love anything that she likes. If she's getting a kick out of it, I love it," he said. "I find myself tearing up at the most ridiculous things now, sitting next to my daughter while she's watching a movie." Like her father, Luka also remains out of the spotlight as much as possible and isn't seen much publicly. Her Instagram page remains private.