Details About DAYS Star Deidre Hall's Years-Long Struggle With Infertility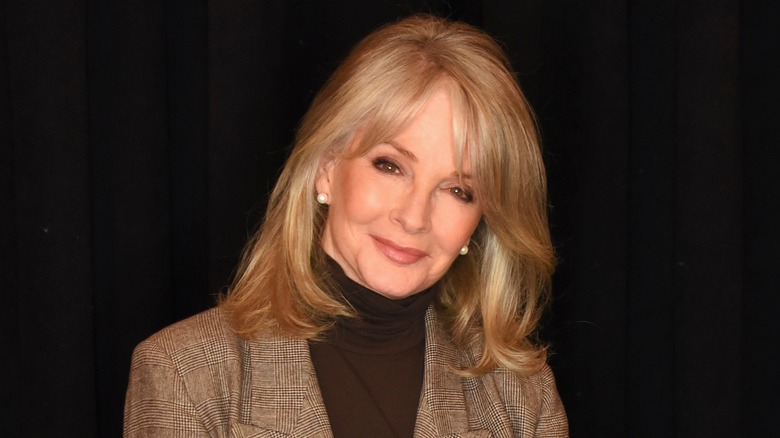 Michael Mattes/Shutterstock
"Days of Our Lives" fans have come to know Deidre Hall as Dr. Marlena Evans, the iconic soap opera character that has been in the spotlight for decades. During her run in Salem, Marlena has been part of some of the biggest storylines that the sudser has ever seen. The character has been kidnapped several times, become the object of villain Stefano DiMera's obsession, been possessed by the devil, was brainwashed to think she was a serial killer, and has been presumed dead on several occasions. However, she's also been a source of entertainment and inspiration to her loyal fans, especially when she shared her struggles with infertility.
On "Days of Our Lives," Hall plays the role of Marlena, the mother to Eric Brady (Greg Vaughan), Sami Brady (Alison Sweeney), and Belle Black Brady (Martha Madison). She's also a dedicated grandmother. However, in reality, Hall had to deal with many obstacles to build her family and eventually welcome her two children into the world. During this time, the actor was open about her journey and made headlines for helping to end the stigma surrounding nontraditional methods of becoming a mother. In fact, Hall was one of the very first celebrities to ever speak publicly about using a surrogate (via CSP). Since that time, others such as Kim Kardashian, Khloe Kardashian, Kelsey Grammer, Elton John, and more have all used the method to help build their families.
Deidre Hall chose surrogacy to build her family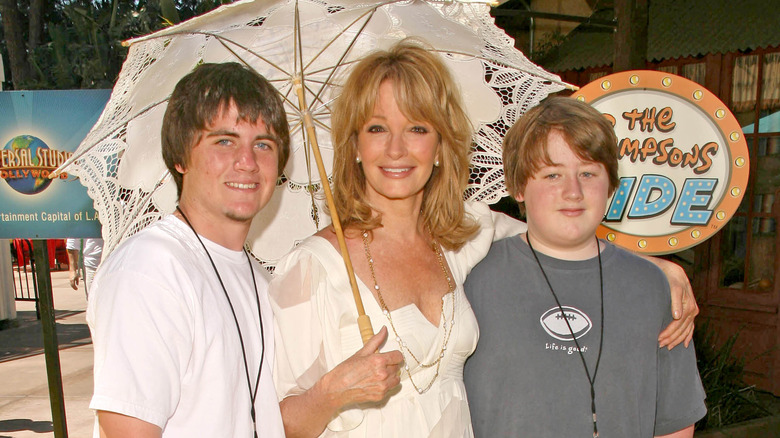 s_bukley/Shutterstock
According to the Los Angeles Times, Deidre Hall built a successful career on "Days of Our Lives," but her personal life struggled as she tried for several years to conceive a child. The actor tried artificial insemination and in-vitro fertilization in hopes of getting pregnant, but she was left without results. "I spent two years doing in-vitro trying to get pregnant, and finally my doctor said, 'You are out of the baby business,' so we looked at surrogacy," Hall told Closer Weekly.
At the age of 48, Hall and her husband Steve Sohmer decided to hire a surrogate to carry their child. The woman, named Robin, quickly became a close friend to the couple. Robin donated her egg, which was fertilized by Sohmer's sperm. "There is enormous power in women working together ... And it came as no surprise to me that surrogacy would've worked for me," Hall later revealed to Yahoo.
Robin gave birth to the Halls' oldest son, David Atticus, in 1992, right as Hall was in the middle of a dramatic soap opera scene. The process was so successful for the soap star that she and her husband did it all again with Robin three years later when David's younger brother, Tully Chapin, was born. Hall's infertility journey was so inspirational that a TV movie was made about it. Of course, Hall played the role of herself.
Deidre Hall starred in a movie about her fertility journey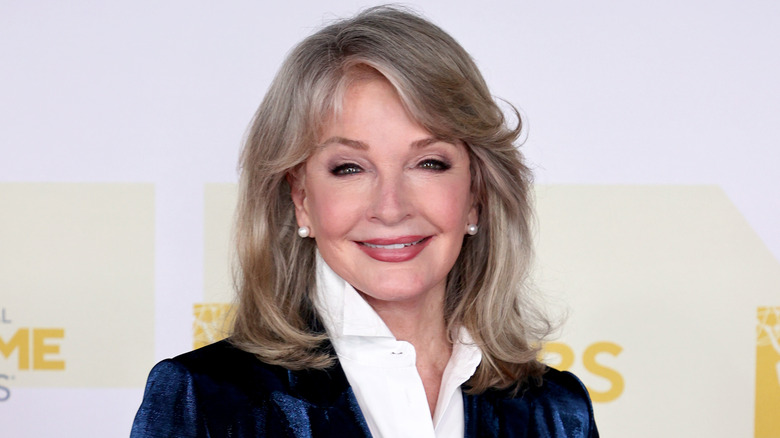 Kevin Winter/Getty Images
In 1995, Deidre Hall allowed fans to see even more into her life when she starred in "Never Say Never: The Deidre Hall Story," which documented details about her infertility and the journey she went through to build her family by ultimately choosing surrogacy. Hall decided to star as herself in the movie so that she could do it justice. "The concern I had was, 'Can I really re-create or re-enact the moments I was living? Another actress would have been more detached, could have enacted them with more ease and less discomfort. But the difference between re-enacting and reliving was very little," she said, per Los Angeles Times.
Meanwhile, Hall says she's still close with her former surrogate. During an interview with her former "Days of Our Lives" co-star Freddie Smith for his online podcast, "The Freddie and Alyssa Show," Hall shared her gratitude for Robin, the woman who helped her realize her dream of motherhood. "I have two spectacular children, and that's thanks to a woman who was so generous to give her body to another woman," she tearfully stated.
Thanks to Hall's willingness to be open and honest about such a personal time in her life, she has without a doubt inspired others to look differently at alternative ways to expand their family.