Deidre Hall Was In The Middle Of A Dramatic Days Scene When Her First Child Was Born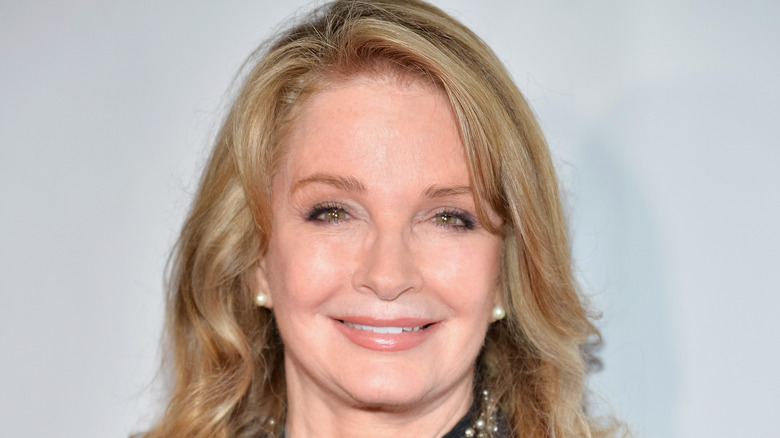 Tara Ziemba/Getty Images
Deidre Hall is celebrating a huge "Days of Our Lives" milestone. The soap opera queen recently appeared in her 5,000th episode on the show, after joining the cast back in 1976 as Dr. Marlena Evans. In honor of her big accomplishment, Hall is opening up about her decades-long run on the sudser, including revealing her favorite moments, reminiscing about her audition, and even some big things that happened in her personal life that were tied to the soap.
During an interview with People, Hall stated that one "Days of Our Lives" moment that she'll forever be remembered for is Marlena's possession storyline. Fans in the '90s watched as the soap pushed the limits with a popular plot surrounding Marlena being possessed by the devil, complete with glowing eyes and the character levitating out of her bed during sleep. "The possession storyline is obviously going to be on my tombstone," Hall joked. 
However, the actor remembers filming scenes for the famous plot for another very special reason. It was during that time that she became a mother to her oldest son, David. She even remembers which iconic scene she was shooting when she got the call that her baby was on the way.
Deidre Hall welcomed her first child after filming an intense possession scene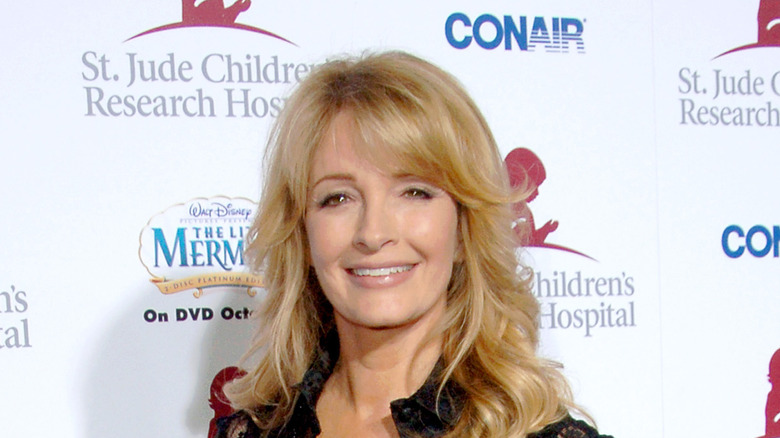 Jon Kopaloff/Getty Images
Deidre Hall's time playing Marlena Evans has been full of epic moments. However, Marlena's possession was one of the biggest storylines to ever air on "Days of Our Lives." During the time when Hall was filming an intense scene where her character burned down a church while possessed by the devil, she got a call that her surrogate was going into labor with her first child.
"One of my kids was born on the night that I burned down the church," Hall recalled while speaking to People. At the time the scene was filmed in 1992, her oldest son, David, was born and it was a seemingly very busy day for the actor. "I'd gotten a call from [my surrogate] Robin saying, 'I think I'm going to go to the hospital.' I said, 'We've got to burn this church. I've got a baby on the way.' I drove to the hospital in flame-retardant clothes. And then, within hours, there was a baby in my arms," the soap opera star revealed.
Of course, the birth of her first child is something that Hall will likely never forget, and now that moment is forever tied to one of her most iconic "Days of Our Lives" scenes as well. The soap, and the character of Marlena, were incredibly popular in the 90s, and all the while Hall was busy building her family, welcoming her second child, Tully, in 1995.
Deidre Hall has been open about her infertility struggles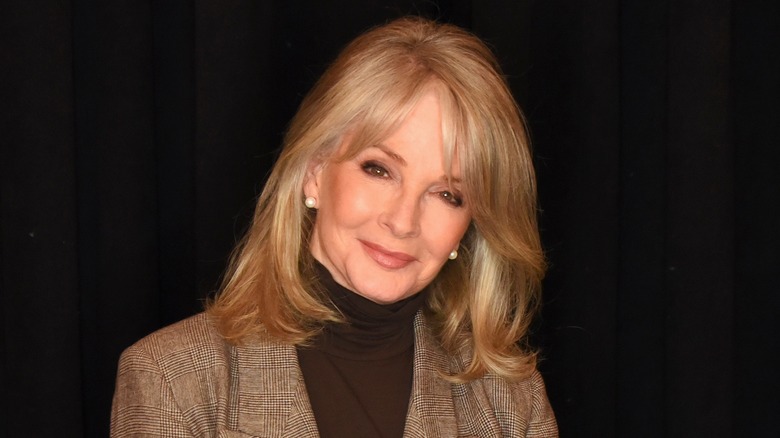 Michael Mattes/Shutterstock
Over the years, Deidre Hall has been very open about her struggle with infertility. The "Days of Our Lives" star has spoke candidly about not being able to conceive and her experience with hiring a surrogate in order to start a family of her own. "I spent two years doing in vitro trying to get pregnant, and finally my doctor said, 'You are out of the baby business,' so we looked at surrogacy," Hall told Closer Weekly in 2019. Hall's surrogate Robin donated eggs and gave birth to both of the actor's sons.
Of the moment she met her first son, Hall said, "In the moment that baby is placed in your arms, it doesn't matter how they got there. When David was born, the doctor cut the cord and handed him to me, and I remember saying, 'If anybody ever tries to hurt you, I will kill them.' When a life comes into this world, the air in the room changes." The actor has been so open about her experiences that she even starred as herself in a TV movie which documented her battle with infertility. At the time, Hall told Entertainment Weekly that the goal of the film was to make people feel hopeful. "Frankly, I'm sick of women-in-jeopardy movies," she stated.
Today, Hall is still a central figure on "Days of Our Lives," and her children are grown. However, she continues to be an inspiration to her many fans across the globe.