Erin Krakow Never Stopped Backing Fellow Hallmark Star Lori Loughlin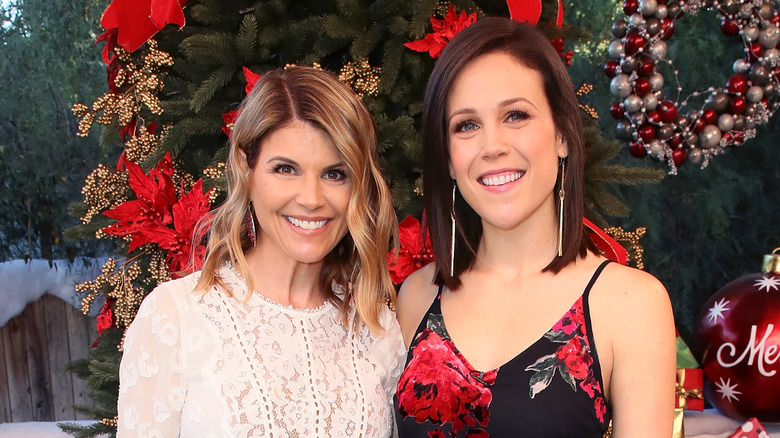 David Livingston/Getty Images
Erin Krakow has been a part of The Hallmark Channel's longest-running television series "When Calls the Heart" since its first season in 2014. The show has a formidable fanbase referred to as 'Hearties," whom Krakow credits for keeping "When Calls the Heart" on the air. She plays the lead character Elizabeth Thornton and told TV Insider that she is "so proud" to work on the show. She has also developed close friendships with her co-stars, including Lori Loughlin. This friendship is one that has lasted through thick and thin.
In 2020, Loughlin spent two months in prison, had to pay a $150,000 fine and complete 100 hours of community service due after the FBI discovered that she paid money to get her two daughters accepted into college. She paid $500,000 to Rick Singer, a man at the helm of a fake foundation to which parents sent money in exchange for their children to receive college admissions. Singer himself received a three-and-a-half-year prison sentence in January 2023. 
Despite the controversy, Krakow has never waivered in her support for Loughlin.
Erin Krakow hopes that Lori Laughlin will return to 'When Calls the Heart'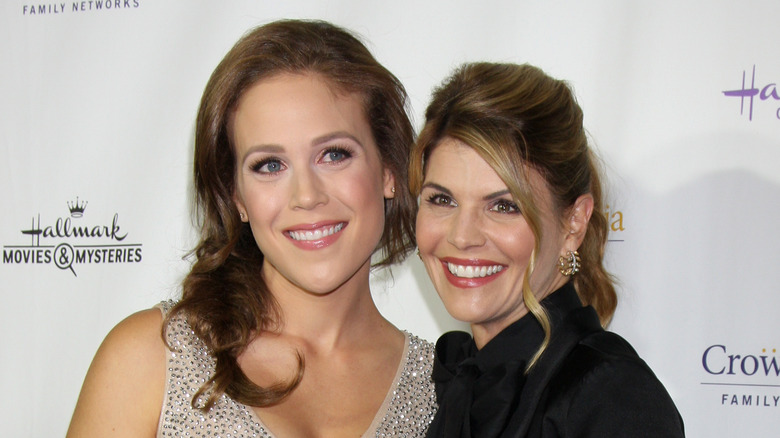 Kathy Hutchins/Shutterstock
When word got out about Lori Loughlin's involvement with Rick Singer in 2019, Hallmark Media stopped allowing Loughlin to appear in any of the network's programming. At the time, season six of "When Calls the Heart" was airing on the Hallmark Channel. Hallmark took out Loughlin's character Abigail Stanton even though all episodes of the season were already filmed and some episodes had already aired. Hallmark changed the script to state that Abigail had to leave Hope Valley (the fictional Canadian town where the show takes place) in order to take care of her mother who had fallen ill.
Loughlin was released from prison in December 2020. In 2021, Erin Krakow told Fox News that Loughlin is one of her "dearest friends" and stated that she hoped Loughlin would be able to return to the show. "She will always be an incredibly important part of 'When Calls the Heart.' I would love to see her character back in Hope Valley again. We've got a lot more exciting stories that we could tell with her," Krakow explained.
Lori Loughlin has appeared on the Great American Family Channel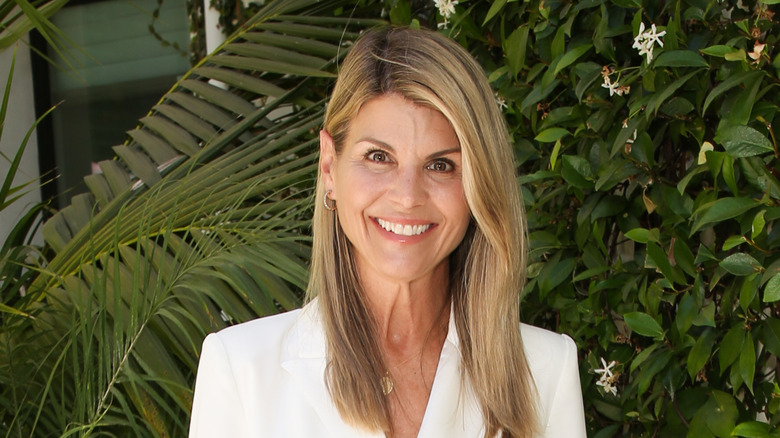 Paul Archuleta/Getty Images
It seems that Erin Krakow and Lori Loughlin have remained friends amid Loughlin's legal troubles, but Loughlin has yet to return to Hallmark Media. Loughlin did return to acting in 2021, but this time on the Great American Family channel. Loughlin is one of a handful of stars who moved from Hallmark Media to Great American Media, the company that houses the Great American Family channel. These other stars include Danica McKellar, Candace Cameron Bure, and Trevor Donovan. However, Parade stated that Loughlin has not signed an exclusive deal with Great American Media as of May 2023, making her future with either network uncertain — at least to the public.
Though Krakow hopes that Loughlin's character Abigail Stanton will return to "When Calls the Heart," Abigail did appear in "When Hope Calls: A Country Christmas" on Great American Family. "When Hope Calls" is a spinoff of "When Calls the Heart" which Great American Media picked up after Hallmark Media did not renew it for a second season. In 2022, Krakow responded to a fan on Twitter who felt that the plot of "When Calls the Heart" was erasing Abigail. Krakow stated, "As far as I'm concerned, Lori/Abigail will always be a part of 'WCTH.'"