Lori Loughlin Was Just Released From Prison. Here's What We Know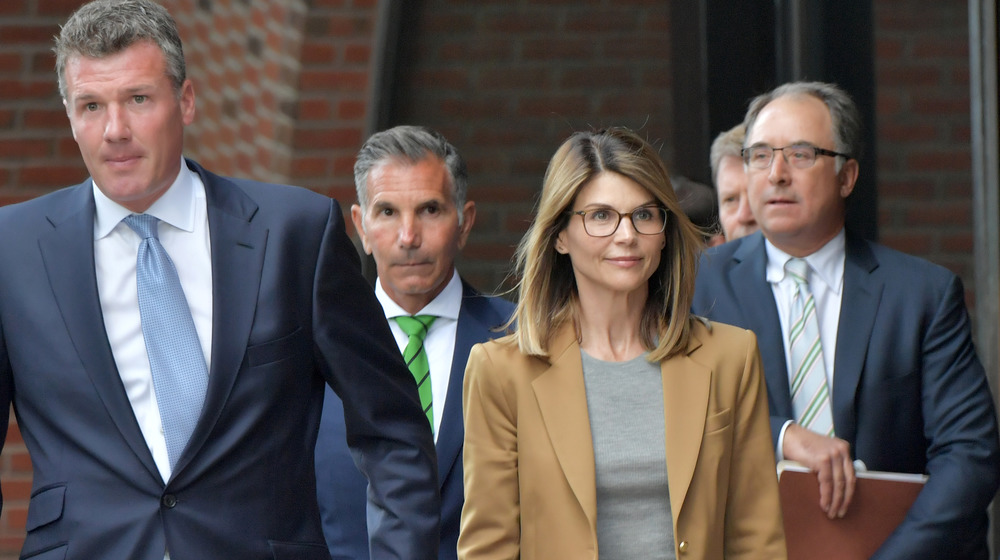 Paul Marotta/Getty Images
It was just announced on Monday morning that Lori Loughlin was released from federal prison after serving two months for her role in the college admissions scandal that became known as "Operation Varsity Blues." The former Full House star, along with fashion designer husband Mossimo Giannulli, pleaded guilty in May to paying $500,000 to ensure their daughters' enrollment in the University of Southern California (per the Associated Press). Giannulli is still serving out the five-month sentence he received and is expected to be released on April 17.
Loughlin wasted no time going from the federal prison in Dublin, California, to her home in Los Angeles. People reports that daughters Olivia Jade and Bella were on hand to greet her for a tear-filled reunion. A source told the magazine that the actress seemed "beyond relieved" to be finished with the jail portion of her sentence: "It's the most stressful thing she has ever dealt with. She plans on spending New Year's with Olivia and Bella." The source added that Loughlin is concerned for her husband "and can't wait to have him home."
Lori Loughlin's life will not be the same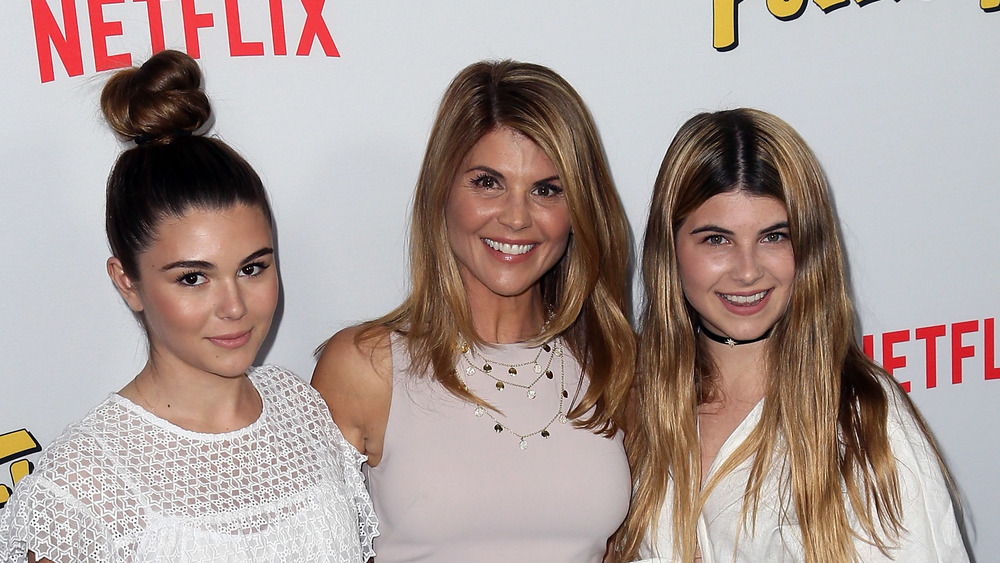 David Livingston/Getty Images
Her ordeal, however, is far from over. Loughlin will still have to pay $150,000 in fines and serve 100 hours of community service; her release will also be supervised for two years before her debt to society is considered paid (via People). She'll also have to find a new source of work; right after the news of the scandal hit, a rep from Crown Media told Deadline, "We are no longer working with Lori Loughlin and have stopped development of all productions [involving her]." 
There may also be some family relationship repair work to do. According to Us Weekly, Olivia Jade was reportedly upset with her parents for their actions, which cast a shadow over her college years and cost her valuable promotion ops. She announced her return to YouTube work last December. 
It's clear that the return to normalcy for the family will be a long road — but not an impossible one. After all, other celebs have overcome scandal and come out on top (ahem, Martha Stewart).