Why Virgin River's Alexandra Breckenridge Ditched Life In LA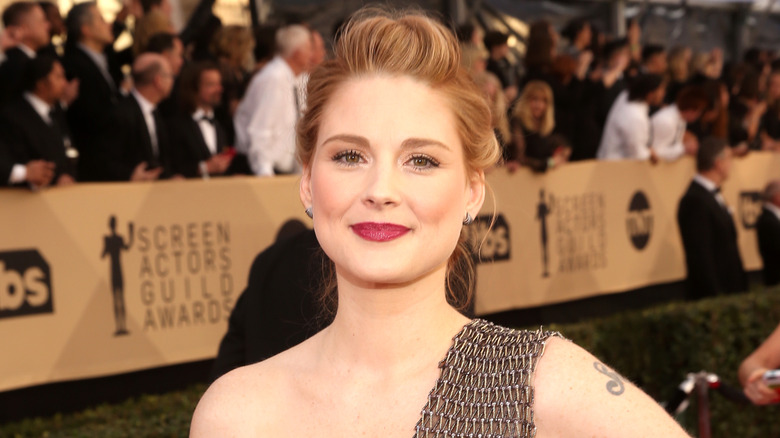 Jesse Grant/Getty Images
Alexandra Breckenridge has become one of the most recognizable faces on television thanks to her roles like Mel Monroe on "Virgin River" and Sophie Larson on "This Is Us." However, the actor has also starred in several other fan-favorite TV shows such as "The Walking Dead," "American Horror Story," "True Blood," "Life Unexpected," and "Dirt." She's also had small stints on "Dawson's Creek," "Charmed," "Freaks and Geeks," and "Buffy the Vampire Slayer," as well as roles in films such as "She's The Man," and "Big Fat Liar." With all of that Hollywood experience, some fans may be stunned to find out that Breckenridge actually doesn't live in Hollywood. In fact, she doesn't even live in California.
Much like her "Virgin River" character, Mel, Breckenridge has opted to get out of the big city in favor of a more quiet location, even though she keeps busy as an actor and likely has a lot of connections in Los Angeles. For Breckenridge, it seems that her decision to get out of California and ditch that Los Angeles lifestyle was all about her own peace of mind and what was best for her family, which includes two children, son Jack and daughter Billie, whom she shares with her husband, Casey Hooper.
Alexandra Breckenridge currently lives in Georgia with her family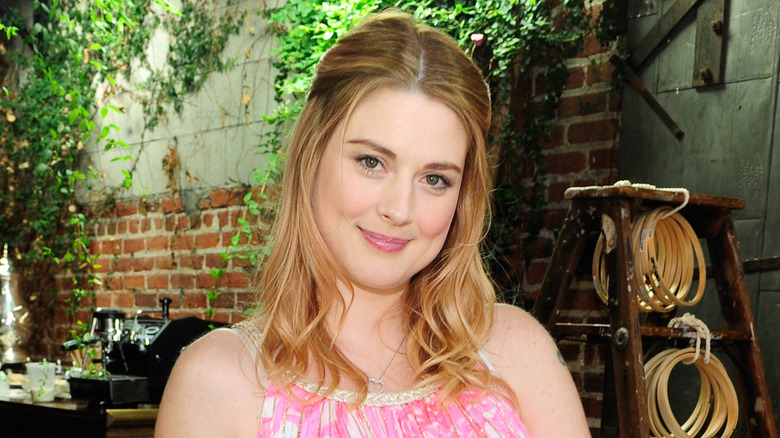 Amy Graves/Getty Images
While Alexandra Breckenridge is a Connecticut native, she spent much of her formative years in California. After marrying guitarist Casey Hooper and welcoming her two children, the "Virgin River" star and her husband decided they wanted something different for their family. "The rural areas of Georgia have an amazing sense of community we were lacking in L.A.," Breckenridge told Atlanta Magazine. "We wanted our children to grow up in a place where they could play and ride their bikes that didn't feel like a big city," she added.
Breckenridge came to Atlanta while she was working on "The Walking Dead," and it seems she may have fallen in love with the state of Georgia. She and Hooper found a two-story home in the suburbs of Atlanta, which they've renovated to make it perfect for their family of four. "The previous owners had a very different style from us, and the entire house was more traditional," Breckenridge told the outlet, while Hooper compared the house's original look to that of the McCallisters' house in the classic Christmas film "Home Alone."
In addition, Breckenridge and Hooper have also found Atlanta to be a great fit for them professionally, as the city has a booming entertainment industry that often allows them to work close to home.
Other celebrities who have moved out of Hollywood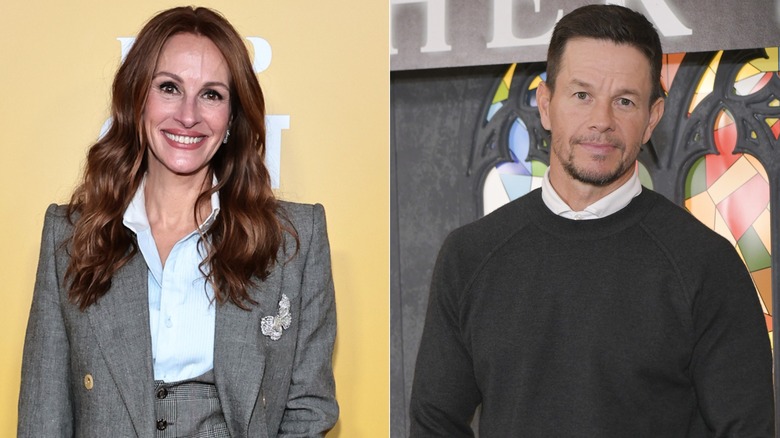 Rodin Eckenroth & Jamie Mccarthy/Getty
Stars like Alexandra Breckenridge opting to leave Los Angeles isn't a new trend for celebrities. Several Hollywood stars no longer actually live in Hollywood, and it's become a common occurrence for stars to move their families out of the city, or California altogether. According to Fox News, Mark Wahlberg and his brood moved to Nevada to get out of the Hollywood scene. "I want to be able to work from home. I moved to California many years ago to pursue acting, and I've only made a couple of movies in the entire time that I was there," he said during an appearance on "The Talk." "So, to be able to give my kids a better life and follow and pursue their dreams, whether it be my daughter as an equestrian, my son as a basketball player, my younger son as a golfer, this made a lot more sense for us."
Other stars who no longer live in Hollywood include Julia Roberts, who lives in New Mexico with her family, Josh Brolin, who lives in Atlanta like Breckenridge, Matthew McConaughey, who calls Texas home, and Ryan Reynolds and Blake Lively, who are living in New York, among others.
It seems that some of Hollywood's biggest stars are leaving the iconic city behind, and have decided to trade in the L.A. life for a more quiet existence when they're away from the set.