Why Lisa Marie Presley Blamed Her Financial Troubles On Her Ex-Manager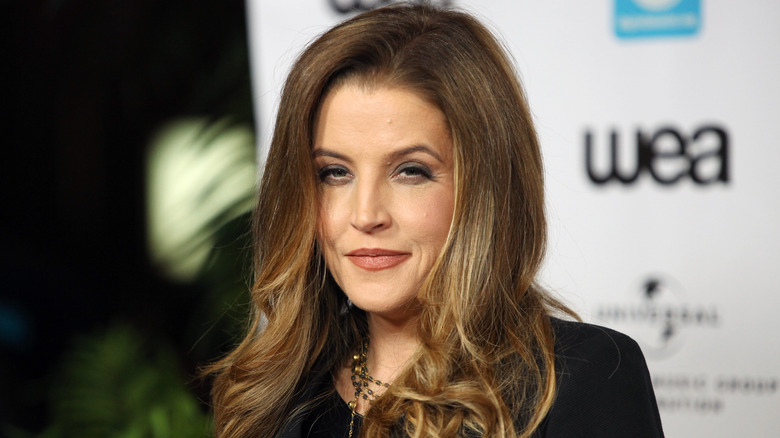 Michael Tran/Getty Images
When you think of the only child of an icon like Elvis Presley, the last thing you would expect is financial troubles. But that was the case for his daughter, Lisa Marie Presley, and she claimed it was all because of her manager, Barry Siegel. In February 2018, Lisa Marie filed a $100 million lawsuit against Siegel alleging that he was responsible for causing her $100 million inheritance to dwindle to just $14,000 over 11 years. She claimed that her inheritance was mostly gone "through [Siegel's] reckless and negligent mismanagement and self-serving ambition," (via People). At the time, Presley supposedly bore a debt of around $16 million.
According to her court filings, in 2005, Siegel invested a large portion of Lisa Marie's inheritance in Core Entertainment, the holding company behind the hit TV show, "American Idol." Unfortunately, the company went bankrupt in 2016, and Lisa Marie asserted that the bad investment ultimately cost her $24.5 million. But according to the singer-songwriter, Siegel didn't make her aware of her bleak financial state, so she continued spending extravagantly.
Instead, Lisa Marie alleged that Siegel began liquidating her private assets to replenish the financial losses without her consent. She claimed that this was done behind her back for "his own best interests ahead of her in order to put himself in proximity to [the investor] and his celebrity circle." Presley believed Siegel bought a $9 million estate in England using the trust's money and gambled the entire thing as collateral if he couldn't pay up.
Barry Siegel has a different version of events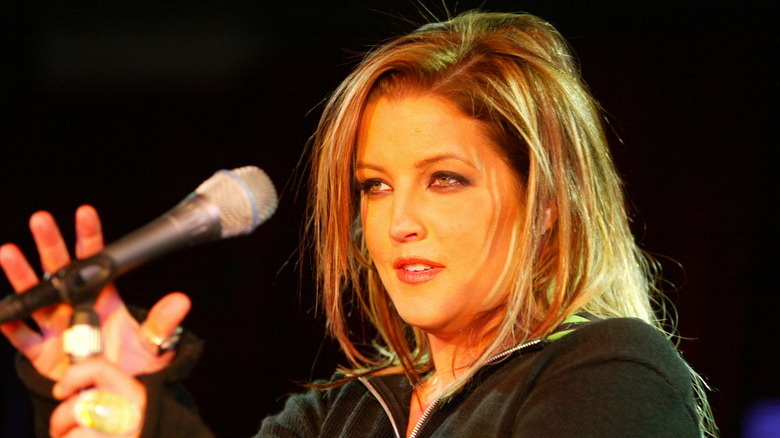 Peter Macdiarmid/Getty Images
Barry Siegel and his company, Providence Financial Management, filed a countersuit against Lisa Marie Presley claiming $800,000 in damages. Siegel alleged that Presley's lawsuit was baseless, and she only had herself to blame for her dire financial situation. According to the lawsuit filings obtained by People, her financial team actually saved Presley from financial ruin instead of leading her to it. The lawsuit alleged that the company had saved her from early bankruptcy by liquidating her assets and making her more money, but she had blown through it (despite their warnings) and ended up accruing substantial credit card debt.
Siegel's lawyer told People, "My clients, Barry Siegel and Provident Financial Management, stuck by her [through her reckless spending behavior] and in return, Lisa Marie stopped paying them and is now blaming them for her uncontrollable spending habits." Presley's lawyers responded through a statement dubbing his lawsuit as inaccurate and a blatant attempt to damage Presley's reputation. 
In a statement, one of her lawyers, Amjad M. Khan, wrote, "Ms. Presley has paid Mr. Siegel well over $7 million in professional fees in just the past 10 years, and in return, he has only caused her financial ruin." The statement went on to say that Siegel had failed in his duties as a trustee to the Presley estate and argued that he couldn't blame the mismanagement of funds on Presley because it was his job to keep them in good shape.
Things got even messier with the fund after Lisa Marie died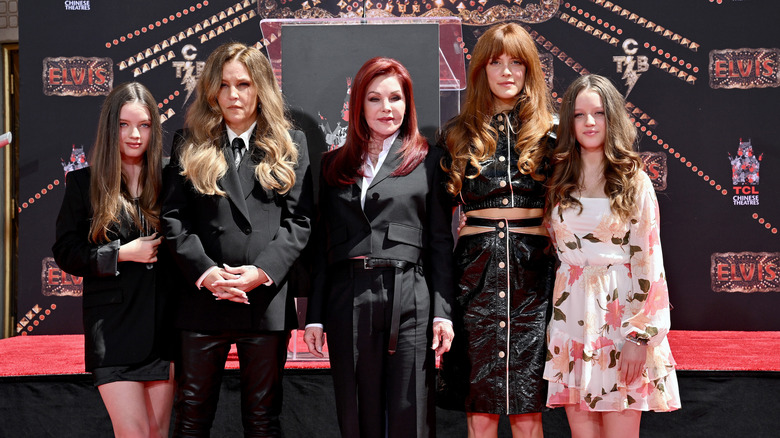 Axelle/bauer-griffin/Getty Images
Lisa Marie Presley's financial standing and expenses were revealed during a custody battle with her ex-husband, Michael Lockwood. Apparently, she spent a whopping $92,000 monthly and earned an estimated $104,000. Presley reportedly had around $95,000 in cash and $700,000 in other assets. But despite all this, she had an estimated debt of $4 million and owed $1 million in outstanding taxes (via The Blast). Unfortunately, Lisa Marie had a heartbreaking death due to cardiac arrest on January 12, 2023, which left the case at a standstill. 
However, her passing kicked off another legal battle between her mother, Priscilla Presley, and daughter, Riley Keough. In Lisa Marie's initial will, Barry Siegel and Priscilla were named co-trustees of the Presley estate after her death. But in 2016, Lisa Marie changed the terms to make Riley and her brother, Benjamin Keough, who tragically died in 2020, the new co-trustees of the estate. Priscilla stated that she wasn't informed about the changes, as per the terms, and she took it to court. 
Priscilla also challenged the authenticity of the change of trust document because her name was apparently misspelled, and Lisa's signature seemed unlike her usual. Eventually, they reached an out-of-court settlement whereby Riley would pay Priscilla $1 million and an additional $400,000 in legal fees. The agreement outlined that she would take over as sole trustee of Lisa Marie's estate and the sub-trusts for her 14-year-old twin sisters. Priscilla, meanwhile, would be the trustee for the sub-trust of her son, Navarone Garibaldi.