Pamela Blair, All My Children Star, Dead At 73
"All My Children" star Pamela Blair, who had a long and successful career on both stage and screen, has died at the age of 73 after a long illness, reports Deadline. Blair passed away at her home in Phoenix, Arizona on Sunday.
Blair first shot to stardom while originating the role of Valerie Clark in the Broadway hit "A Chorus Line," and her co-star in the show, Baayork Lee, announced the passing of her friend Blair in a social media post that read in part, "I am very sad to say my Sagittarian sister Pam Blair has gone to play with her [A Chorus Line] colleagues among the clouds." The two women shared a December 5th birthday, and as Lee recalled, the two friends "always wrote to one another no matter where we were on that day." The post went on to say, "You are free now Pammie so dance, dance, dance among the stars." 
Pamela Blair had an impressive career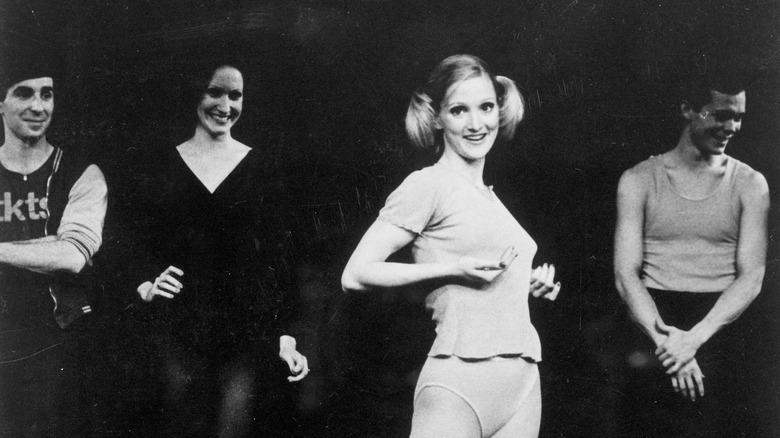 Bettmann/Getty Images
Before her famous "A Chorus Line" performance, Pamela Blair had already worked on Broadway for some time, appearing in multiple shows, including, "Promises, Promises," "Wild and Wonderful," "Sugar and Seesaw," and in the Broadway adaptation of famous American novel "Of Mice and Men" (via Deadline). 
After the raging success of "A Chorus Line," Blair went on to star in "The Best Little Whorehouse in Texas" as character "Angel/Amber" and later appeared in "King of Hearts," "The Nerd," and "A Few Good Men." 
Blair was not only confined to the stage, however, and in her television career, Blair appeared in soap operas "Ryan's Hope" and "Another World," and also in hit sitcom "Sabrina The Teenage Which." Further, she earned a Daytime Emmy nomination for her role in "All My Children." Blair also took major roles on the big screen, appearing in movies that included "Mighty Aphrodite," "Annie," and "21 Grams."