The Bold And The Beautiful Explainer: Thorne's Complicated Love Life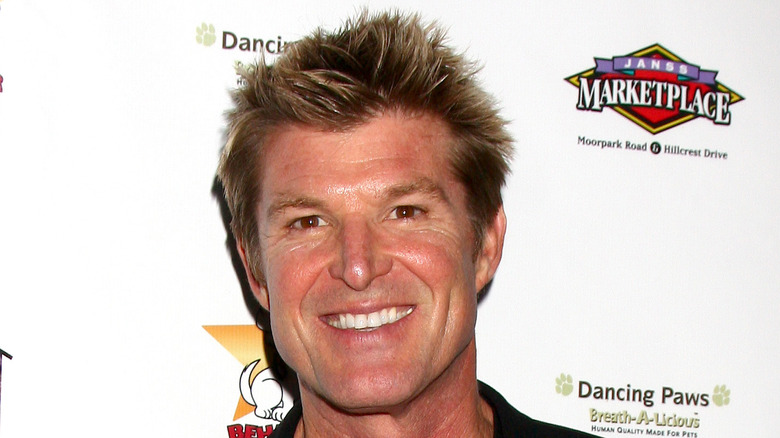 Kathy Hutchins/Shutterstock
Like many of the characters on "The Bold and the Beautiful," Thorne Forrester (originated by Clayton Norcross, now Winsor Harmon) has been unlucky in love. With all of the many women he's coupled up with over the years, there never seems to be a lack of complications that are thrown their way. Constantly struggling with finding his place in the Forrester family and the family business, Thorne was determined to establish himself as a worthwhile member of the Forresters, although it didn't always work in his favor.
He is the son of legacy characters Eric Forrester (John McCook) and Stephanie Douglas (Susan Flannery). Thorne has been played by a list of talented actors, but it is Winsor Harmon that has left his mark on the character. He's also been involved with some of the most iconic characters on the show, such as Brooke Logan (Katherine Kelly Lang). Even though he might live in his brother's shadow, Thorne's life contains just as much drama as anyone else in the Forrester family.
Thorne kept falling for Ridge's loves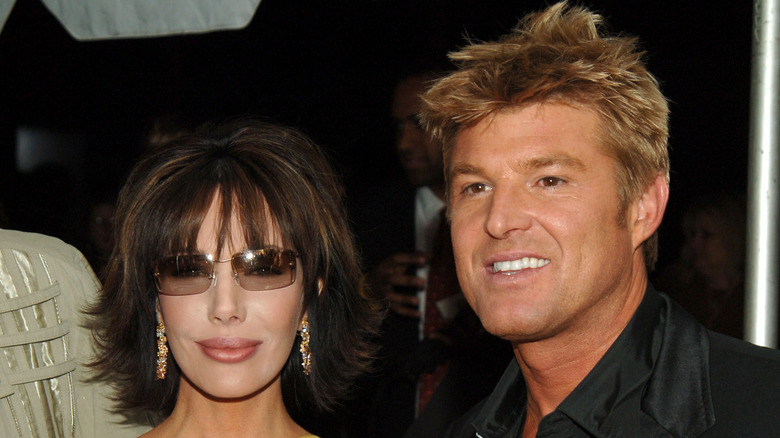 Dimitrios Kambouris/Getty Images
Thorne's first romantic endeavor was with Caroline Spencer (Joanna Johnson), his brother Ridge's (originated by Ronn Moss, now Thorsten Kaye) ex-fiancée. Caroline broke up with Ridge after she discovered he'd cheated on her, so Thorne took the opportunity to marry her instead. Ridge slept with a drunk Caroline and, after fighting with his brother, Thorne divorced Caroline.
He took an interest in Macy Alexander (Bobbie Eakes), and the two fell in love. Their relationship was not received well, since Macy and Thorne worked for opposing fashion enterprises. They married and divorced shortly after, and Thorne started dating Karen Spencer (Joanna Johnson). He got back together with Macy, but their rekindled romance didn't last long; Thorne left town on a trip with Brooke, although the two were not in a relationship at the time as Brooke was trying to break up Taylor (then Hunter Tylo) and Ridge.
Thorne dated Ivana Vanderveld (Monika Schnarre), a model at Forrester for a short time before reuniting with Macy. Ivana was jealous of their relationship and sent Macy threatening letters. Ivana was later killed with Thorne's letter opener, and suspicion swung towards him, but he was absolved when the real murderer was found. Thorne then fell in love with another of Ridge's exes; this time, it was Taylor. At the time, she was pregnant with Ridge's child, and Thorne wanted her to lie and tell everyone the baby was his. Taylor refused and revealed the paternity results to Ridge, and they reunited.
Thorne's love life took some tragic hits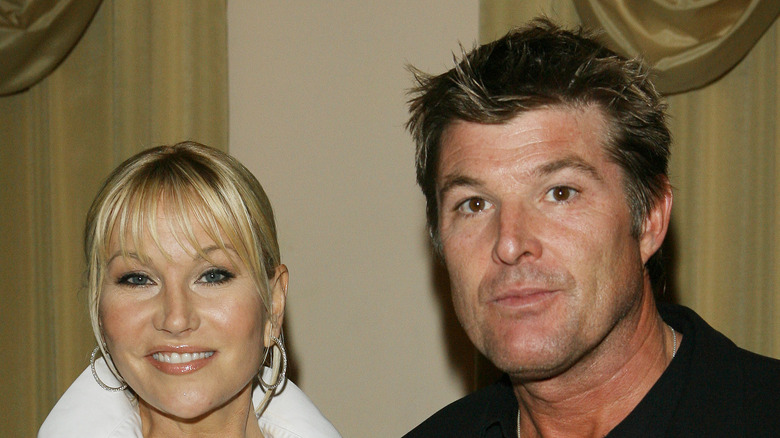 M. Tran/Getty Images
Thorne tried to reconcile with Macy, but instead started sleeping with Brooke. He faked a relationship with Macy to keep his affair with Brooke a secret, but when Brooke went back to Ridge, Thorne and Macy married for real.
After their wedding, Macy was presumed dead in a car crash and Thorne went back to Brooke. He entertained a relationship with Macy's half-sister Kimberly (Ashley Lyn Cafagna) but married Brooke instead. Their marriage dissolved when he came to terms with the fact that he would always play second fiddle to his brother in Brooke's eyes. He got Darla Einstein (Schae Harrison) pregnant just when Macy was found to have escaped death and ready to reconcile, but just as quickly as she returned she left again. Macy was killed by a falling chandelier and Thorne was left to move on.
Darla had their daughter Aly (Ashlyn Pearce) but was killed in a car accident. Taylor helped Aly and Thorne through the grieving process but soon revealed she had been the one that killed Darla. Since then, Thorne tried reconnecting with Donna Logan (Jennifer Gareis) and Taylor again, but neither relationship worked out. He married Katie Logan (Heather Tom) to help her gain custody of her son, which she won. However, they annulled their marriage as they grew apart. Thorne left town and traveled to Europe, and he has only been back on-screen once in Brooke's dreams as she reflected on her time in Los Angeles and the great loves she has experienced.