How Macy Alexander Escaped Death On The Bold And The Beautiful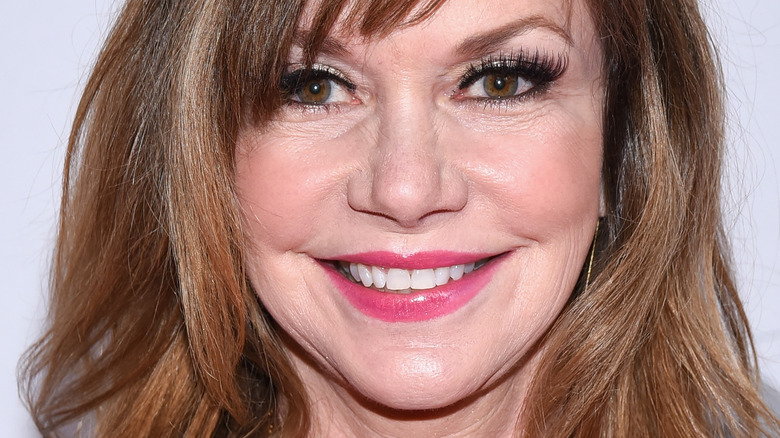 Tara Ziemba/Getty Images
Characters getting killed off soap operas is nothing new, but a character getting killed off twice on the same show? Well, that's a soap rarity. Macy Alexander (Bobbie Eakes) of "The Bold and the Beautiful" is one of the few characters that holds the distinction of being killed off not once but twice on the same show.
From 1989 until 2003, Eakes played resident good girl Macy. Daughter of the much more colorful Sally Spectra (Darlene Conley), owner of the low-budget fashion house, Spectra Creations, and romantically linked to the troubled Thorne Forrester (Clayton Norcross, then Jeff Trachta) — who she married three times — Macy was a fan favorite. 
Over the course of the character's original run, Macy evolved into a tragic heroine, dealing with alcoholism, throat cancer, her on-again, off-again love affair with Thorne, and the return of her long-lost father, Adam Alexander (Michael Swan), per Soaps In Depth. She survived it all, but she couldn't survive going up against Brooke Logan (Katherine Kelly Lang).
Macy and Brooke are in a car crash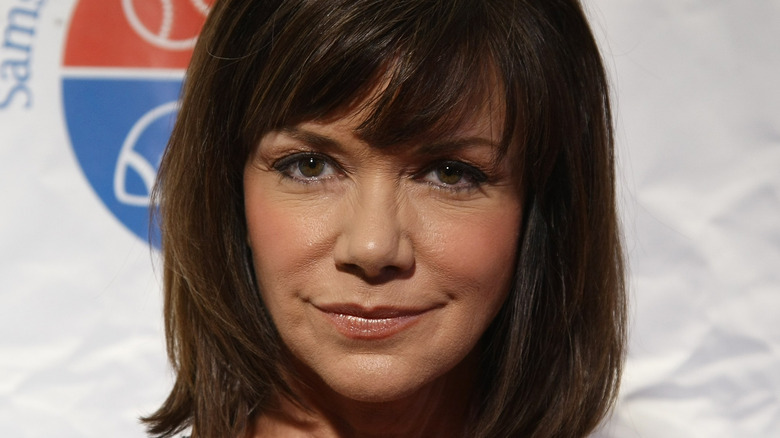 Neilson Barnard/Getty Images
Hoping the third time would last forever, Macy Alexander agreed to tie the knot yet again with Thorne Forrester. Their marital bliss was short-lived, however, thanks to Brooke Logan's quest to make Thorne her own. Knowing in her heart that Thorne wanted to be with Brooke and not her, Macy's jealousy and insecurity got the best of her and she returned to the bottle with a vengeance (via Soaps In Depth).  
Ultimately, Macy accepted defeat and drove to Big Bear to meet Thorne and sign the divorce papers. She was ready to let go of her true love and move on with her life.  Unfortunately, the writers had a different idea and in July 2000, they made the controversial decision to kill off Macy. But it wasn't like the romanticized death of Caroline Forrester (Joanna Johnson). Oh no, Macy's death was in the tradition of grisly soap deaths like the horrific accident that befell Pamela Ewing (Victoria Principal) on "Dallas."  
Before Macy could sign on the dotted line, Brooke showed up and demanded that Macy leave Thorne so she could have him. Distraught, Macy tried to drive off, but at the last second Brooke got into the car with her to continue their fight, which ended when Macy's car smashed into an oil tanker (via Soap Central). Brooke was pulled from the car and survived while Macy wasn't so lucky and appeared to have died a fiery death when the car exploded – but appearances proved to be deceiving.
Macy is alive and living in Italy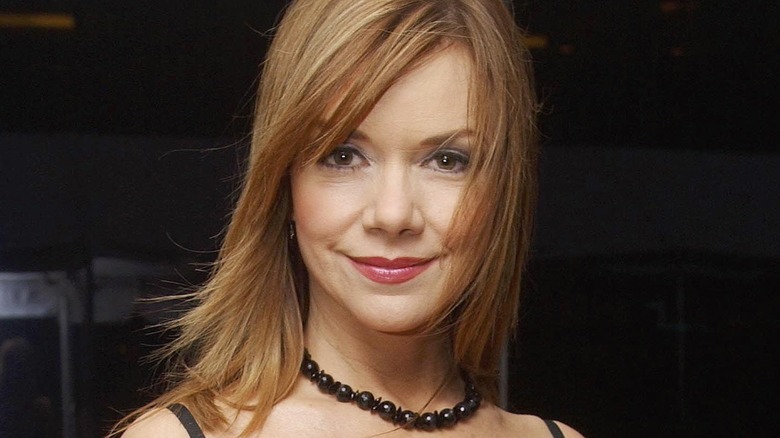 Mark Mainz/Getty Images
A year later, fickle Brooke Logan decided she wanted to be with the other Forrester brother, Ridge, so Thorne was on his own. He traveled to Portofino, Italy and saw a woman who looked an awful lot like Macy Alexander. Although the woman was going by the name Lena, she was, in fact, Macy. When Thorne popped up, Macy, who had been living in Italy for the past year, was singing at a local cafe and involved with Lorenzo Barelli (Luigi Amodeo), per Soap Central. But how? It was all thanks to daddy.
Before the car Macy was driving burst into flames, her father pulled her out of the wreckage and saved her life (via Soaps She Knows). He whisked Macy back to Italy, where he had been living before arriving in Los Angeles, and helped her build a new life away from the constant turmoil that engulfed her while she was living among the Forresters. But when Macy learned her mother Sally had a heart attack, she returned to Los Angeles with husband Lorenzo in tow (via Soaps In Depth). When it was revealed that she was still married to Thorne because she never signed the divorce papers, she reunited with her true love.
Sadly, their "back from the dead" reunion was short-lived when a chandelier fell on Macy while she was performing at a new night club (via Soaps She Knows). Macy lapsed into a coma and although a funeral was held, the audience never saw Macy die on screen (via Soaps In Depth). Perhaps she's still alive. After all, it wouldn't be the first time Macy cheated death.