Good News For Hearties As When Calls The Heart Resumes Production During Actors' Strike
Hallmark's "When Calls the Heart" is a faith-based series that stars Erin Krakow in the lead role of Elizabeth Thatcher. Set in the fictional mining town of Hope Valley, the show has been a ratings hit for the network for years. In February, "When Calls the Heart" was renewed for an 11th season. Krakow has credited fans, known as Hearties, for keeping the series on the air. However, Hearties were left wondering what would be of Season 11 after the SAG-AFTRA strike broke out in July as the strike has caused several TV shows to cease production until further notice.
Luckily for Hearties, "When Calls the Heart" has received a SAG-AFTRA waiver, known as an interim agreement, to allow the show to resume production as the strike carries on. According to SAG-AFTRA, low-budget and independent projects can qualify for this waiver, and "When Calls the Heart" joins a few dozen other shows that will be able to continue work during the strike.
Season 11 of "When Calls the Heart" was scheduled to start filming in British Columbia on July 17 until October 20. It's unclear if or how the strike has affected these dates. Fortunately for Hearties, they don't have to wait much longer for new episodes as Season 10 of "When Calls the Heart" will premiere on July 30.
Erin Krakow dishes on Season 10 of When Calls the Heart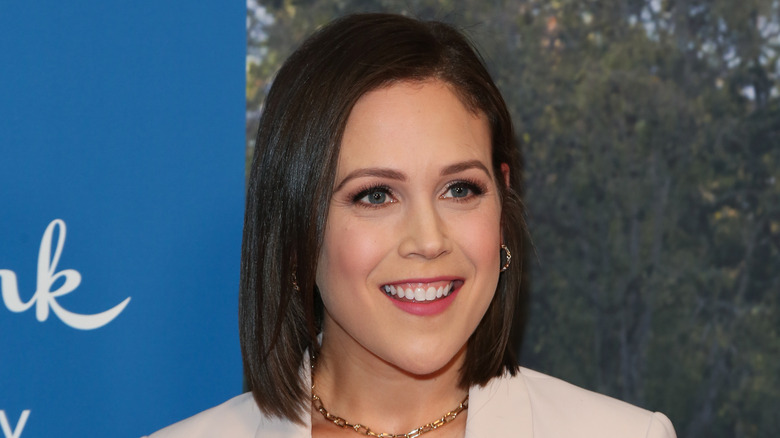 Paul Archuleta/Getty Images
Speaking about "When Calls the Heart" being renewed for Season 11, Erin Krakow told TV Insider, "We're thrilled, and it's like everyone can kind of just relax and enjoy Season 10 and not have to worry about getting the Season 11 because quite frankly, we'll already be filming it." With that said, Season 10 of "When Calls the Heart" will primarily focus on the aftermath of Elizabeth Thatcher's engagement to Lucas Bouchard (played by Chris McNally).
Season 10, however, is significant for another reason. Krakow, also an executive producer on the show, told TV Insider that "When Call the Heart" 100th episode is airing during the season. She noted that the episode would be memorable, saying, "It is a celebration of our community, and we get to see everyone enjoying a special new feature in Hope Valley. I will say maybe that's when we can expect to see some family. And yeah, it won't feel like a departure from our story and it won't feel like a departure from the way we typically tell stories."
Moreover, Krakow promised Hearties jaw-dropping moments in the upcoming season. She told Entertainment Tonight that viewers can expect guest stars and, of course, romance. She also revealed, "There's a bit of a life-or-death situation." Hearties, however, will have to tune in to see how the drama unfolds.