John Stamos Wanted Off Full House At First (But Now He's Glad He Stayed On As Uncle Jesse)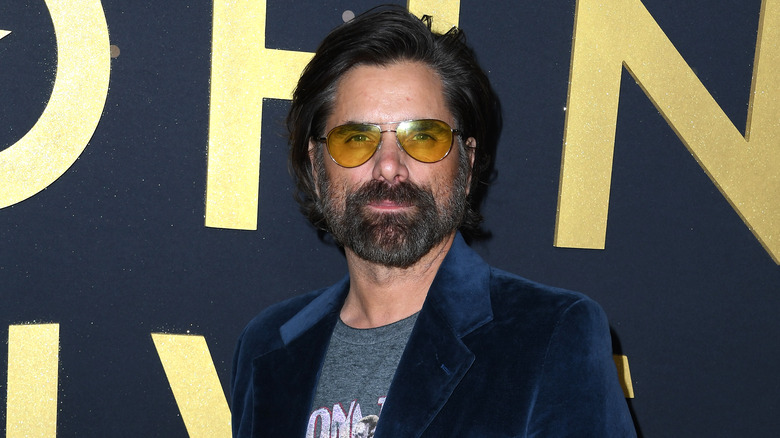 Steve Granitz/Getty Images
John Stamos starred as Jesse Katsopolis on "Full House" from 1987 to 1995 and reprised the role in the sequel show "Fuller House." However, Stamos did not always love playing Uncle Jesse. He opened up on "Hot Ones," a show where celebrities eat spicy wings and answer interview questions.
In the interview, host Sean Evans asked what building blocks are required for a sitcom like "Full House" to work and become lasting. Stamos replied with, "'Full House' was — I hated that show." He laughed and added, "I mean, obviously I ended up loving it, but it was sort of pitched to me as 'Bosom Buddies' . . . [which had] a couple kids in the background."
Stamos explained how at the table read, he was confident after his stint on "General Hospital." However, the child actor who played Stephanie Tanner, Jodie Sweetin, cracked up the whole room with her line delivery. Stamos said, ". . . and people are dying laughing. I mean, screaming. I was like, 'What's happening here?' And I was slowly, as she was getting compliments . . . I'm like slinking down in my seat. They couldn't even hear my lines, they were laughing so hard at her!" Afterward, Stamos called his agent and asked to be taken off the show. He stuck with it, and as he was working on it realized how great "Full House" was. He continued and told Evans, " There was no central character on that show, I realized. The central character was love." 
Stamos would not do a 'Full House' reunion after Bob Saget's passing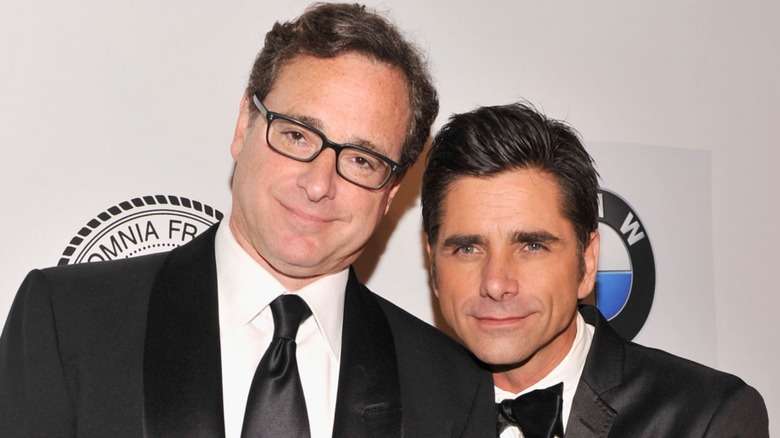 Stephen Lovekin/Getty
John Stamos ended up enjoying his time on "Full House," and he even took home two pieces of the "Full House" set and still has them. Despite that, he is most likely done with the franchise. Stamos did press for Season 2 of "Big Shot," his show on Disney+, and spoke to E! News about why a potential "Full House" reunion-slash-tribute episode for the late Bob Saget would probably never happen.
"It's just not the same without him," Stamos said. "There's something missing, there's a piece missing. We're doing a lot of tributes." Stamos then mentioned a Netflix special that he participated in for Saget and added how he speaks about his late friend often. However, Stamos reiterated that he does not think an official "Full House" tribute would happen. "We'll continue to do tributes to him, but I don't know about a 'Full House' one, though."
Stamos and Saget were very close friends, and Stamos shared a gut-wrenching tribute to Saget on Twitter after his death. The actor tweeted, "I am broken. I am gutted. I am in complete and utter shock. I will never ever have another friend like him. I love you so much Bobby."