A Look At Days Of Our Lives Star Greg Vaughan's Life As A Single Dad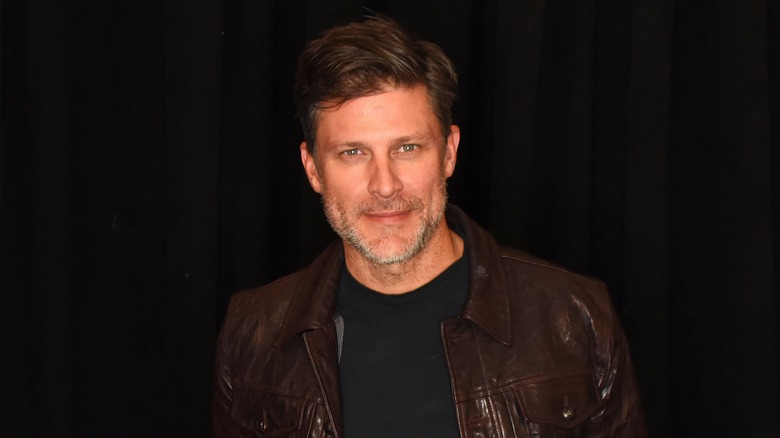 Michael Mattes/Shutterstock
"Days of Our Lives" fans know Greg Vaughan as golden child Eric Brady — a role previously played by Jensen Ackles. The legacy character has had many ups and downs in his life, including addiction issues and plenty of drama in the romance department. However, he's also been hurt when it comes to raising children. As a single father, Vaughan knows a little something about parenting, and his soap opera character has struggled with his own role as a father figure through the years.
Viewers will likely remember that Eric conceived a child with Sarah Horton (Linsey Godfrey). However, their daughter tragically died shortly after birth. He's also been a step-father to Nicole Walker's daughter, Holly Jonas, but relationship issues with Nicole forced him to back away a bit. Of course, Eric's parenting journey is far from over with the possibility of having more children spotlighted in the character's storylines. When the time comes, Vaughan will be ready for the challenge and he'll be able to use his own status as a single dad to help him grab all of the emotions that come with fathering a child.
Eric Vaughan is the father of three boys
Greg Vaughan married model Touriya Haoud in 2006, and during their marriage, the couple welcomed three sons together — Jathan James, Cavan Thomas, and Landan Reid. The couple announced their divorce in 2014 after spending nine years together, revealing that their children were their top priority, per Us Weekly. The divorce left Vaughan with single-dad duties, which he takes seriously. The actor's family lives in Texas, which has him commuting for his work on "Days of Our Lives." However, he says it's all worth it.
Vaughan tells Soap Opera Digest, "It's a dream to be able to live where I choose to live and do what I love to do. It's the best of both worlds." He added about his living arrangement, "I provide the best for my boys with education, opportunities, sports... It's a very communal environment. It's a beautiful place. My children can walk or ride their razors and bicycles with friends. I'm setting them up more so for success in my eyes than failure, giving them the best of everything I can."
The actor went on to add that his mother, Barbara Vaughan, also lives with him after suffering from a stroke, which keeps him very busy. "I'm wearing 10 hats I like to do it myself, because I feel guilty that I spend extra money with travel. So I don't want to hire help, although I probably should," he added.
Greg Vaughan loves being a father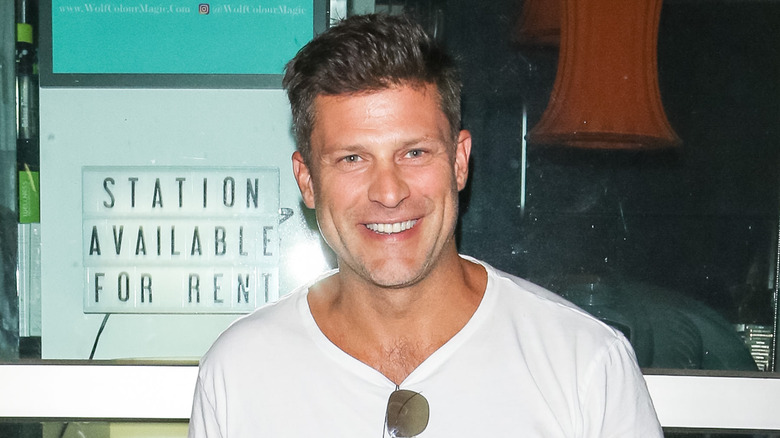 Gotpap/bauer-griffin/Getty Images
In addition to living in a community that is supportive and safe for his family, Greg Vaughan also admits that he's big on teaching his sons responsibility and how to be self-reliant. The "Days of Our Lives" fan-favorite revealed that his sons do chores around the house, such as taking care of their laundry and cooking for themselves. "I help where I need to, but I'm raising boys to men. I want to make sure they have structure," the actor told Soap Opera Digest.
Meanwhile, there are plenty of good times with four guys in the house. On Father's Day, Vaughan shared a sweet Instagram snap of himself with his boys, revealing that he considers the holiday one of the best of the year, wishing other fathers a great day full of love and rest. Of course, Vaughan is no stranger to gushing about his role as a dad. In the past, the actor has revealed his thoughts on being a parent. "Fatherhood is so rewarding and emotionally fulfilling in so many ways. I can't tell you how much I look forward to coming home to my family and seeing my son and how he looks at me," he previously told Soap Digest, per People Magazine.
While being a single father might not have been in Vaughan's plans, he appears to be rocking life as a solo parent and ensuring that his sons have the best life he can give them.