The Touching Meaning Behind Ryan Gosling And Eva Mendes' Daughters' Names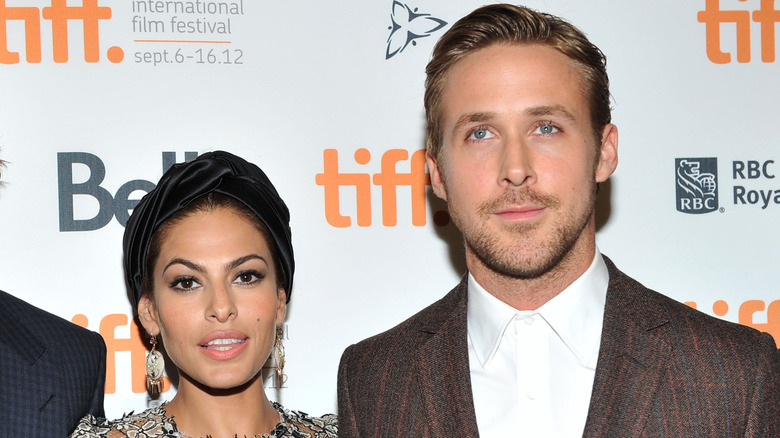 Sonia Recchia/Getty Images
Eva Mendes and Ryan Gosling mostly keep their family life private, but once in a while, the couple shares bits and pieces about parenting their two daughters, Esmeralda Gosling and Amada Gosling. They welcomed Esmeralda first in 2014 and Amada two years later in 2016. The girls actually share the name, Amada — it's Esmeralda's middle name. Mendes has been clear that she and Gosling won't post any photos of the girls until they're old enough to give consent, but she has opened up about the meaning behind the name that belongs to both of them.
Amada was Mendes' grandmother's name, and it also means "loved" in Spanish, per Hello! — Mendes' family is from Cuba. Even though it was already a part of their first daughter's name, Mendes and Gosling felt that it was the perfect choice for their second daughter, too. Not to mention, sharing Cuban traditions with her family is very important to Mendes, and giving two daughters the same name is customary in her culture. 
Amada holds special meaning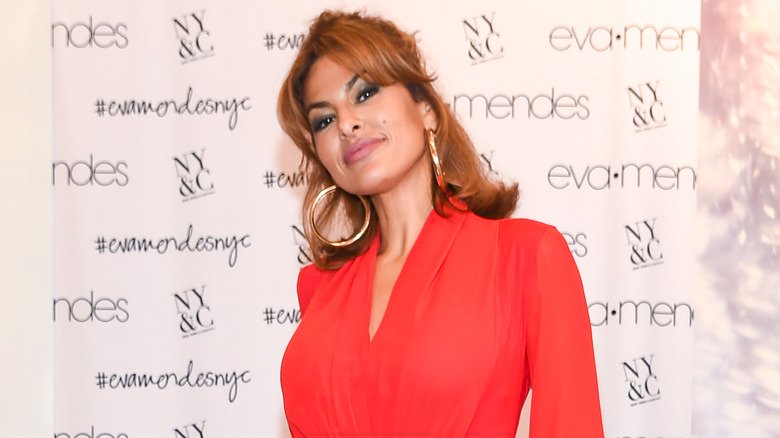 Rick Diamond/Getty Images
Eva Mendes and Ryan Gosling decided to give both of their daughters the name, Amada, because of its Spanish meaning and the history and culture attached to it. "My grandmother's name is Amada, and Esmeralda Amada is the name of our oldest," Mendes told Latina Magazine, via Hello!. "We had a few names picked out for our new baby, and when she was born, we didn't feel like those names were her." The girls can fully appreciate their name because they're being raised to speak Spanish as well as English. 
Mendes also suffered a brutal loss at the time that impacted her and Gosling's naming process. "It was an emotional time with the passing of my brother (Carlos Méndez)," she noted to the outlet. "We thought how beautiful to go with what made us emotional and with what felt like her. When we looked at her, we thought, 'Aww, Amadita.'" Mendes' brother tragically died just a few days before her baby was born, and the funeral was held the same week. "It was really, really intense and obviously beyond heartbreaking, but also kind of beautiful," the "Hitch" star reflected. 
Cuban culture is central in their daughters' lives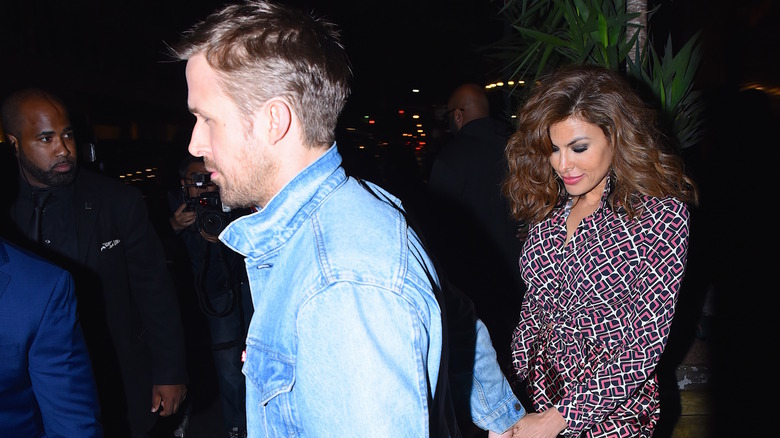 Robert Kamau/Getty Images
In 2017, Eva Mendes opened up to People about the importance of raising her daughters in a Cuban household. At that point, she and Ryan Gosling's oldest daughter, Esmeralda Amada Gosling, was mostly speaking Spanglish. "She's definitely bilingual, and it's really important for us to make sure that she's not only just familiar with the language, but also with the culture," Mendes shared. The actress noted that her mother lived close by and helped immerse the girls in Cuban culture by cooking them food and talking to them in Spanish. Cuban music is also constantly playing in their home. "It really is a big part of our way of life. I wouldn't have it any other way," Mendes added.
Even though Mendes is proud of her heritage, she noted one change she wants to make for her daughters. When she grew up, and in Cuban culture at that time, there wasn't a lot of respect surrounding children. She explained in an Instagram post that she plans to veer away from that idea.  "I value their opinion. I respect their body. I respect their suggestions/ideas — even if I don't agree with them. And they have a voice in our home. A loud one."