All The Fathers Of Carly's Children On General Hospital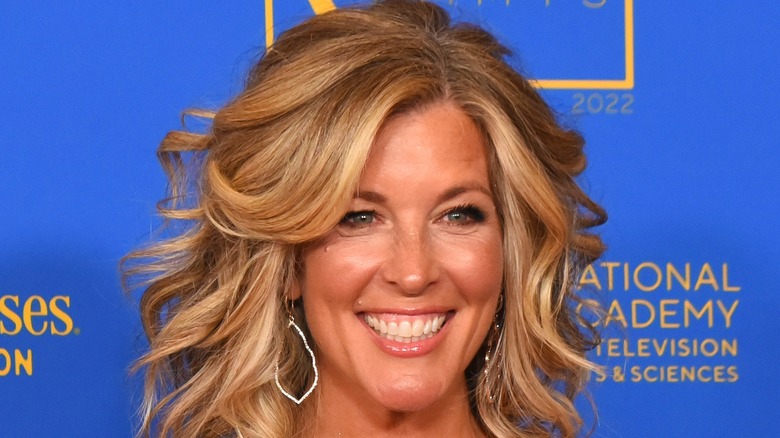 Michael Mattes/Shutterstock
Carly Spencer (originated by Sarah Brown, now played by Laura Wright) from "General Hospital" is a character who always seems to lean towards the right side of wrong. She's been in the middle of some wild scandals, but she manages to even out her shortcomings with her protective nature. Carly's strong sense of family loyalty and desire to do anything for her children makes her a complex and exciting character to watch. Even though her fierce personality has been known to cause a rift between fans who either love or hate Carly, no one can deny that she is a passionate character who has made quite the impression on the world (and the men) of Port Charles.
Like many soap opera characters, Carly has a very complicated family tree. Since she arrived Port Charles in 1996 looking for her biological mother Bobbie Spencer (Jacklyn Zeman), Carly has had several pregnancies, although she has only carried three children to term. In addition to her biological children, she also became a stepmother when Carly married Sonny Corinthos (Maurice Benard) and formed a close relationship with his three children, Dante (Dominic Zamprogna), Kristina (Lexi Ainsworth), and Avery (Ava and Grace Scarola).  Carly's been known to stir up trouble and chaos wherever she goes, but the love she has for her children is a constant in her life.
Carly had her first child with late ex A.J. Quartermaine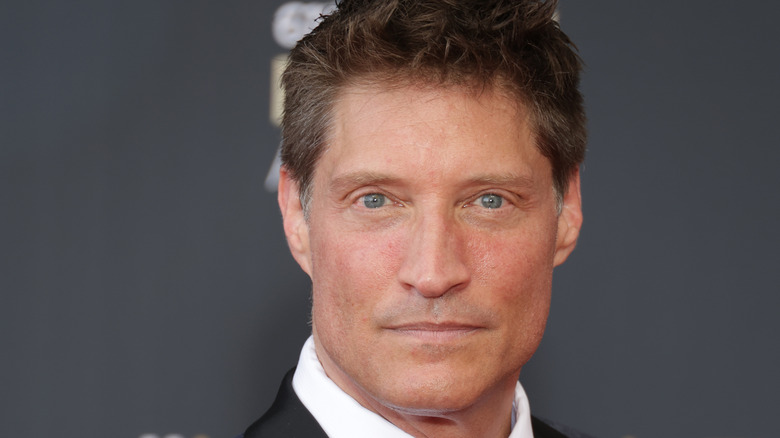 Pascal Le Segretain/Getty Images
The father of Carly's first child was her late ex-husband, A.J. Quartermaine (originated by Eric Kroh, then Sean Kanan). After Carly had a fight with her love interest Tony Jones (Brad Maule), she went in search of comfort from Jason Morgan (originated by Quinn Carlson, then Steve Burton) but found his brother A.J., instead. A.J. and Carly had a little too much to drink and slept together; she got pregnant with their son Michael (originated by Dylan Cash, now Chad Duell) from that interaction.
When Carly found out she was pregnant with Michael, she had already reunited with Tony and their relationship seemed to be on the mend. Carly lied about the paternity of her son and said that the baby was Tony's, not A.J.'s. However, the honeymoon phase didn't last long and Carly and Tony fought again, and she revealed that he was not the father of her unborn baby. A.J. discovered the truth, shocked to find that he was going to be a dad since he didn't even remember hooking up with Carly due to the alcohol. Carly and A.J. married, but it didn't last long, and their relationship with Michael was strained as he grew up.
Carly started a family with Sonny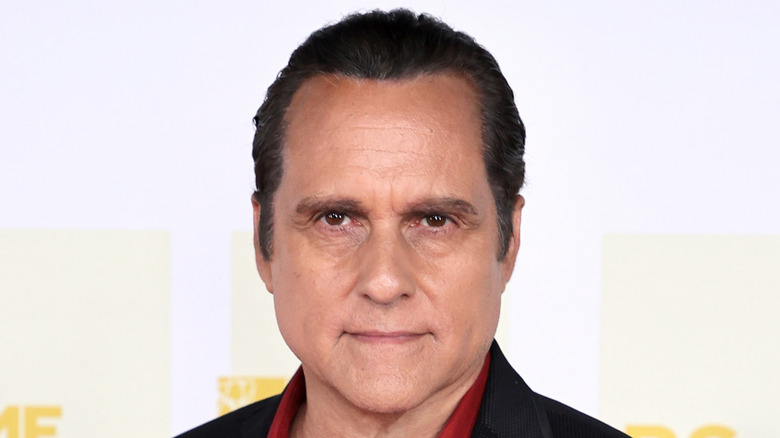 Kevin Winter/Getty Images
The father of Carly's next few children was her ex-husband and on-again off-again love Sonny Corinthos. Feeling betrayed by Jason after seeing him with Elizabeth (Rebecca Herbst), Carly fled to Sonny to find out what was going on between the two. Instead, Carly and Sonny slept together and she got pregnant. She miscarried the baby and finally had to tell Sonny that he was the father, and they grieved deeply. The two fell in love during the grieving process, and Carly got pregnant again, this time with their son Morgan (originally Aaron Refvem, then Bryan Craig).
Some time and a few more marriages later, Carly and Sonny reunited, as they could not seem to stay apart for long. Carly was shocked when she found out she was pregnant, and they both worried over the baby's health as the pregnancy was high-risk. Carly was kidnapped, broke her foot, and had the child prematurely, but she survived and thus, their daughter Donna Corinthos (Scarlett Spears) was born.
Carly welcomed a baby with Jax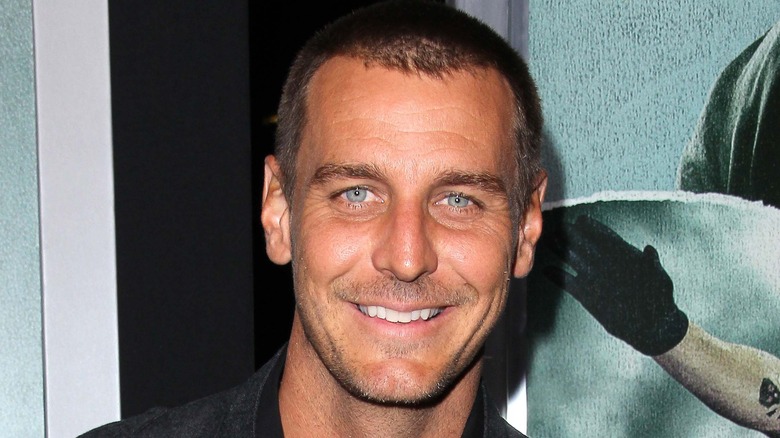 s_bukley/Shutterstock
The last father of Carly's children was her ex-husband Jasper "Jax" Jacks (Ingo Rademacher). Carly and Jax first connected when she agreed to raise her late friend Courtney's (Alicia Leigh Willis) son with him. The pair fell in love but lost custody of the child when it was revealed that Jax was not the father. After a short affair with Sonny, Carly and Jax married and she got pregnant. Sadly, she miscarried the child due to injuries she sustained in an explosion.
Carly strayed back to Sonny again, but she and Jax agreed to give their relationship another go. They fell back in love and Carly got pregnant again. Despite health concerns for the unborn child, Carly was determined to carry the baby to term. The pregnancy was not without danger, though; in order to get revenge on Sonny, Claudia (Sarah Joy Brown) kidnapped Carly at gunpoint. Carly managed to escape but Claudia caught up, and Carly gave birth to Josslyn (originated by Hannah Nordberg, now Eden McCoy) in a cabin. Claudia was intent on raising Josslyn as her own, but Michael showed up at the cabin and killed Claudia when she turned violent. Carly and Josslyn were safe and free to reunite with Jax upon her return to Port Charles.