Hunter King Lists Her Biggest Regrets From Her Life As Y&R's Summer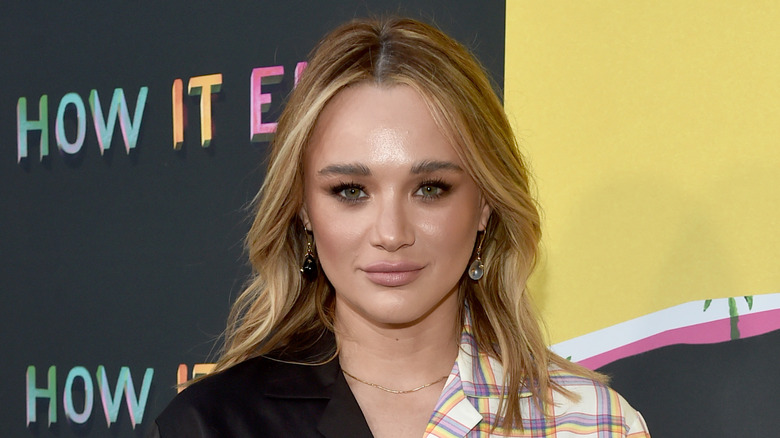 Alberto E. Rodriguez/Getty Images
Hunter King left "The Young and the Restless" and has pursued other career opportunities, but before exiting the soap, she played the character of Summer Newman on and off from 2012 to 2022. During that decade, there were certain storylines for Summer that she wanted to explore that unfortunately never happened.
The first thing King wanted to see for Summer was a big, romantic wedding for her and the character Kyle Abbott (Michael Mealor). Their characters' first wedding was not because of love but because Summer promised to donate part of her kidney to Lola Rosales (Sasha Calle) if Kyle married her. Kyle eventually ran off with Lola but remarried Summer in an off-screen wedding. King told Soaps, "I grew up being the typical little girl that dreamt of having her fantasy wedding. So it was, for sure, a part of me that wanted to live out that crazy wedding — a soap opera wedding too." King said she was disappointed that Summer and Kyle never had that big wedding but added, "Summer's had some weddings for sure. Summer's had a couple of them. So I can't say that I haven't had my fair share."
King also wanted the chance to play a mom on "The Young and the Restless." She told the outlet, "Sometimes I was sad that we didn't get the Summer-Kyle baby because I always asked to be a mom on set. ... You know, everything happens for a reason. So, it's okay. It's in the past."
King got to be in a wedding-themed movie on Hallmark
One of the reasons Hunter King likes Hallmark movie roles is because they are a refreshing break from soap operas. One of her Hallmark movies connects to her former dreams for Summer Newman because the movie is all about weddings. King plays Maggie, an undercover bridesmaid-for-hire, in "The Professional Bridesmaid."
In an interview with TVMeg around the film's release, King expressed her love of weddings again and explained why she took the role of Maggie: "I love weddings myself, and I just felt so connected to the character immediately. I just — I think it's so cute and so romantic and adorable and such a cute story." King also said that for some of the scenes they shot, she truly felt like she was part of a real bridal party. She really enjoyed the filming experience and even said that "The Professional Bridesmaid" felt like all her favorite romantic comedies mixed together.