The Most Important Lesson Hallmark's Autumn Reeser Ever Learned From Alison Sweeney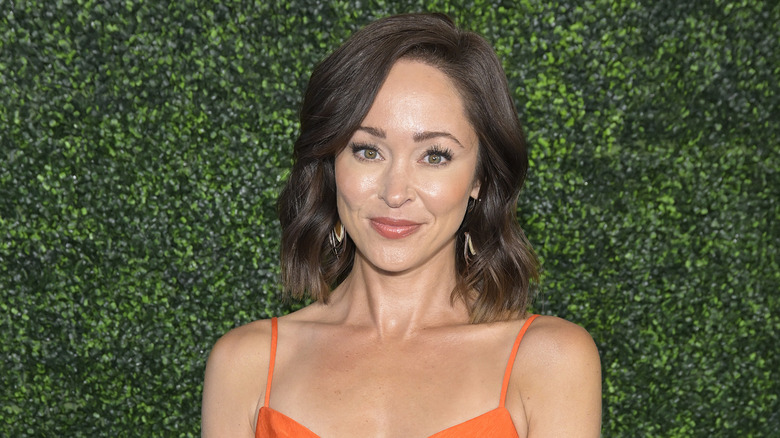 Michael Tullberg/Getty Images
Hallmark Media may be known for its Christmas movies, and still, the company has popular year-round programming across its three channels — The Hallmark Channel, Hallmark Movies and Mysteries, and Hallmark Drama. One of the network's most popular series of movies is "The Wedding Veil" trilogy starring Autumn Reeser, Alison Sweeney, and Lacey Chabert. The films follow three friends who encounter and pass along an antique bridal veil thought to be able to lead its owner to true love. Filming the trilogy allowed for Reeser, Sweeney, and Chabert to become friends in real life.
The actors bonded during their downtime throughout filming each movie in "The Wedding Veil" trilogy. This bonding also included some inadvertent career advice. Along with acting, Reeser has ventured into producing, as has Sweeney. Reeser opened up about the lessons she learned from working with Sweeney while watching her take on a producing role as well. 
Alison Sweeney leads by example when producing films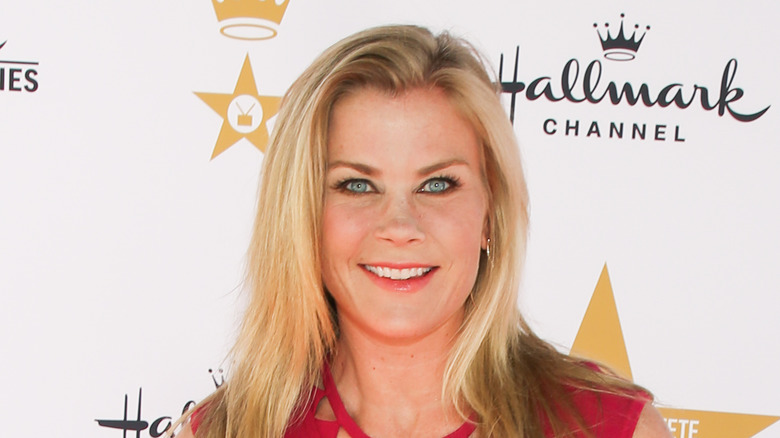 Paul Archuleta/Getty Images
When People Magazine interviewed Autumn Reeser and Alison Sweeney regarding "The Wedding Veil " trilogy, she asked if they had learned anything from watching each other work. "I learned a lot from Ali about standing in my power. I had just gotten through producing my first movie, and Ali was producing her own movie while we were filming this. I realized how much more room there is for me to stand in my power, and for me to stand in my experience and to speak up," Reeser replied. "She was one of my great lessons from this year."
Some of the Hallmark films for which Sweeney was a producer and star include "A Magical Christmas Village, multiple films on the "Chronicle Mysteries" series, and "Christmas at Holly Lodge." Reeser first produced and starred in the Hallmark film "The 27 Hour Day," which premiered in 2021. A shot at producing a film was a long time coming for Reeser.
Autumn Reeser was 'really proud' to work as an executive producer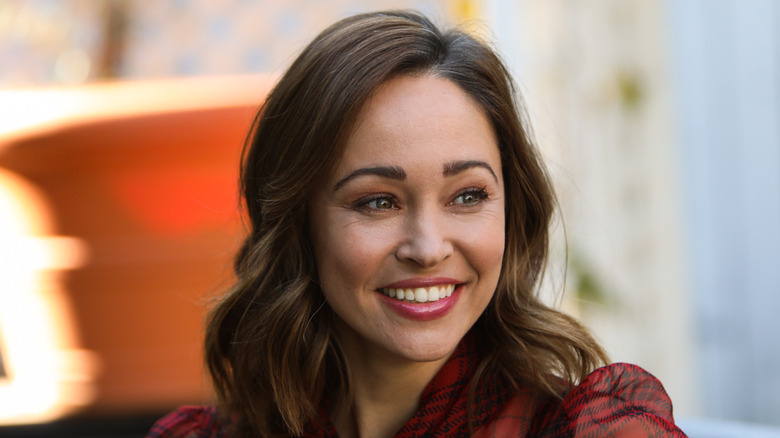 Paul Archuleta/Getty Images
Autumn Reeser was thrilled to be an executive producer for "The 27 Hour Day." "It's something I've been working towards for a long time, and I absolutely relished the opportunity to participate in the creation of the story so, so much," she explained to TV Fanatic. "This is the first movie where I have an executive producer credit. And I'm really, really proud of that." 
After the successful release of "The 27 Hour Day," Reeser produced one of "The Wedding Veil" movies, a project that she told Media Village was "a really beautiful experience." Her costars Lacey Chabert and Alison Sweeney also served as a producer for one film each in the trilogy. Hallmark Media frequently allows its onscreen talent to also serve as producers. Other examples include Chyler Leigh and Andie MacDowell who produce and star in the series "The Way Home," and Erin Krakow who stars and produces "When Calls the Heart."