What Only True Fans Know About Hallmark Star Julie Gonzalo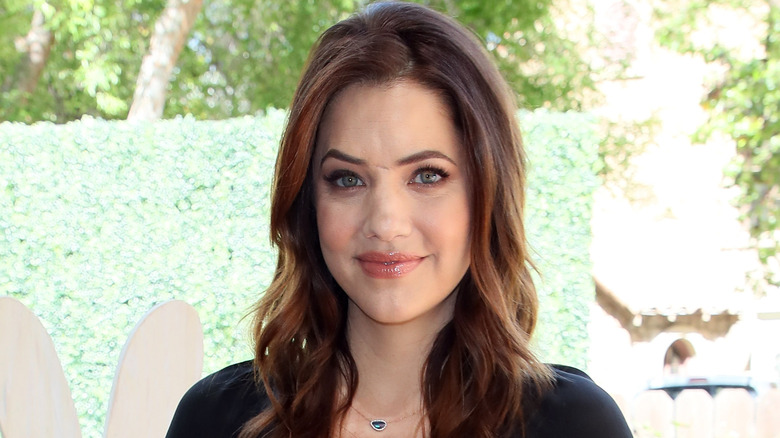 David Livingston/Getty Images
Julie Gonzalo has become one of Hallmark's sweethearts. She's been in seven movies for the Hallmark Channel since she first started with the network in 2016, and it's clear that she's become a fan favorite. If you thought that this famous Hallmark star looked so familiar the first time you spotted her on the network, it's probably because she had a varied and successful career before her time with Hallmark. The star appeared in films like "Freaky Friday," "Dodgeball: A True Underdog Story," "A Cinderella Story," "Christmas with the Kranks," and more. She was also a series regular on shows like "Eli Stone," "Dallas," and "Veronica Mars." 
Still, despite becoming a beloved star who's worked in myriad genres and having a face recognizable to so many, there are some things about Gonzalo that fans still don't know. From her love life to her upbringing and where she thinks her career is headed, it's clear that Gonzalo's life is going in an exciting direction. 
Julie Gonzalo's background shaped her career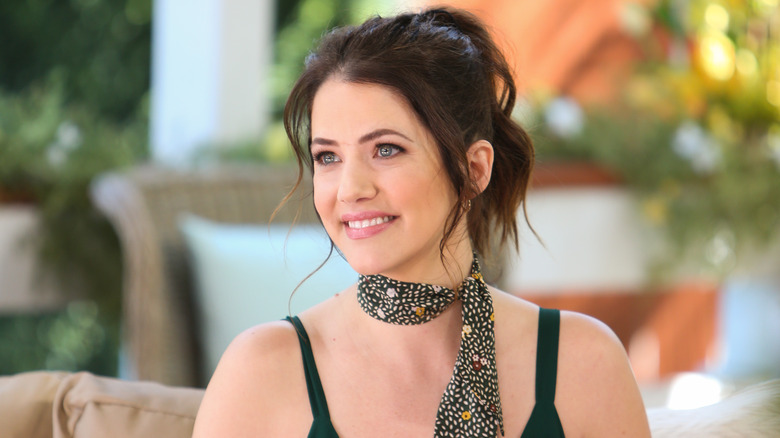 Paul Archuleta/Getty Images
Actor Julie Gonzalo was born in Argentina in 1981, and Spanish is her first language. Gonzalo has noted that many people don't know this because she passes as white, and this has had an interesting effect on her career. "I'm Latina, I'm proud to be Latina, but, in a sense, I am also the whitest Latina," she told International Business Times. "I'm 100 percent South American. I was born and raised in Argentina, left when I was nine. I consider myself Hispanic ... I just look white." She added, "It's a hard place for me because I am such an oddity, in a sense, because I am Hispanic, sure, I check that box, but when you look at me, you don't see Hispanic." Despite the unusual effect her identity has had on things, she's managed to carve out quite a niche for herself and often does interviews in Spanish. 
Luckily, it also seems that Gonzalo loves the Hallmark Channel as much as it loves her. "I think what continues to attract me to Hallmark are the heartfelt storylines. We currently live in a world full of fears and chaos that at the end of the day you want to believe in love and pureness. You want to have faith that there's is still magic out there." She also calls the network "so empowering to women" adding, "the way they portray women in Hallmark movies [is] just so beautiful and inspiring."
Julie Gonzalo found her family at Hallmark
For Hallmark Channel fans, finding out that one of the network's leading ladies has been dating a fan-favorite leading man is enough to cause serious excitement. In the case of Chris McNally and Julie Gonzalo, though, the monumental way these Hallmark stars announced they're a couple was somehow even better. We all remember the pair's palpable chemistry when they played Nate and Maddie in the 2018 Hallmark original film, "The Sweetest Heart." While promoting the movie, Gonzalo shared just how much she loved working with her costar with FanSided, saying, "He's such a wonderful, wonderful person and a terrific actor so it was very easy with him" (via Us Weekly).
While it's clear that these two were perfect as scene partners, they took their time revealing that meeting for the first time as costars had led them to become real-life partners, as well. In the years that followed, McNally made a few references to his mystery girlfriend in interviews, but it wasn't until 2022 that it was confirmed just who his partner was. Gonzalo took to Instagram to share a momentous post. She tagged herself and McNally in an adorable photo of the stars' fingers being held by a tiny baby hand. She captioned the sweet photo with "Our hearts are full ... Welcome baby M." While the pair clearly enjoyed keeping the early stages of their relationship private, welcoming a baby together was the perfect occasion to share their love with the world.