Who Are The Royals' Doctors And What Do They Do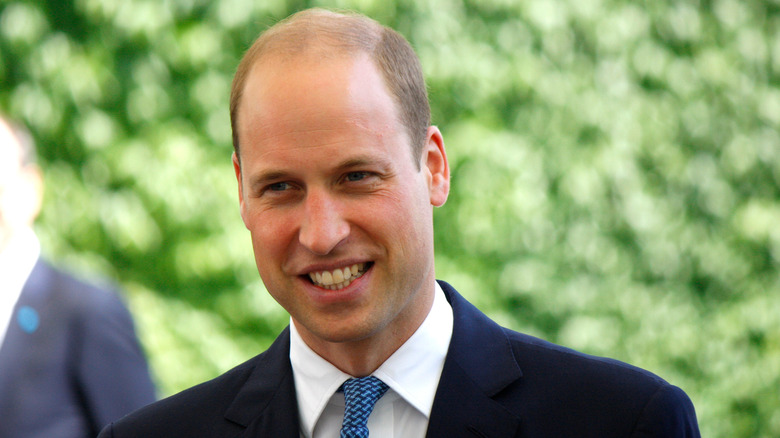 360b/Shutterstock
For every man, there's a strong woman standing nearby. For every Barbie, there's a doting Ken hoping to be noticed. And for every royal, there are about 20 different medical professionals on standby at all times in case of an emergency. We often marvel at the life of a royal — sometimes for how unbelievable it is, other times for how cushy it is, and often for how suffocating it is. But we rarely consider what life must be like for those closely related to the royals. And no, not those related by blood. Those on the royals' periphery who are responsible for making the ship run so smoothly. 
The royals have lots of people on their periphery — nannies, cooks, cleaners, makeup artists, hair stylists, fashion stylists, and more. But quite possibly the most indispensable people who tend to the royals are their doctors. Like most other people in their life, the royals have a private group of doctors who are responsible for their care. These doctors are responsible for other patients, too, but one of their chief priorities is providing medical care for the Windsors whenever necessary. Like most of us, the royals have multiple doctors in their circle to account for various specialties. Some of them have longstanding relationships with the royal family while others are merely rotational. But what they all have in common is their importance to the royal family. Keep reading for more insight on what each of those doctors does. 
Sir Huw Thomas was the Head of the Medical Household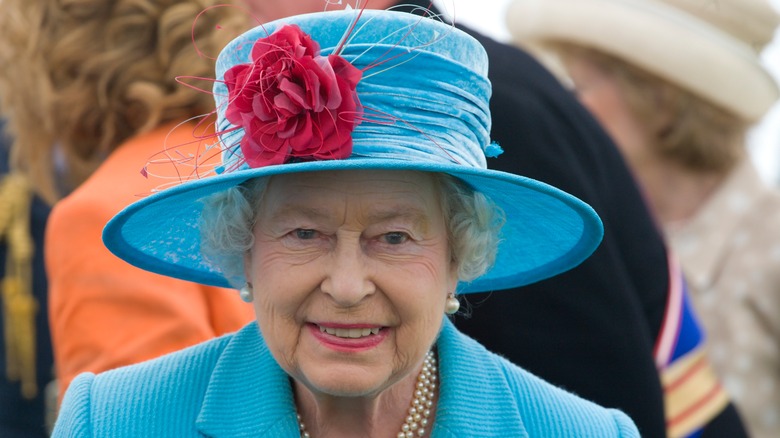 SRichardImages/Shutterstock
If you're the very public-facing figurehead of a country, it's vital that you stay healthy. One way to keep healthy is by keeping a team of medical professionals on call that can attend to you should you need it. And that's exactly what the Head of the Medical Household and their staff do for the head monarch. Technically the position is part-time, but the Head of the Medical Household is on call at all times should the head monarch need medical care. While Queen Elizabeth was still alive, this position was held by Sir Huw Thomas, who also held the position of Physician to the Queen.
The two roles weren't Thomas's only gigs while the Queen was alive. He also consulted at private hospitals, taught classes at Imperial College London, and held a managing position at a cancer clinic in London. As he said in an interview about his work with the royals, "The nature of the work is interesting because you see how a whole different organization, the Royal Household, operates. You very much become part of that organization and become the personal doctor to the principal people in it, who are patients just like other patients." Thomas received a great honor in 2021 when the Queen gave him a knighthood, making him Knight Commander of the Royal Victorian Order, a title for which he was very grateful to receive.
Dr. Michael Dixon is the Physician to the King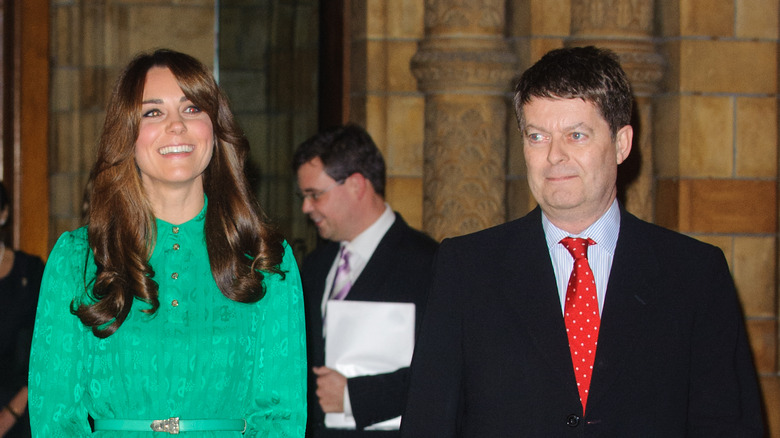 Wpa Pool/Getty Images
When King Charles became head monarch, he by no means made sweeping changes to royal operations. He did, however, make some changes to personnel, including his personal physician. King Charles appointed Dr. Michael Dixon as Physician to the King, making him responsible for the monarch's medical care should he need it. Dixon was in charge of King Charles's medical care prior to his ascension, and he has a clear idea of what the king is looking for in medical care. As he said in an interview with Keep Fit Kingdom, King Charles "has argued over many years for 'the best of both worlds' of conventional and complementary medicine and been an arch advocate of integrated medicine and social prescribing. I think he would like to see each of us able to achieve our potential ... to live as healthy and active and significant a life as possible."
The Physician to the King is a longstanding position in the royal operation — one that's been held since 1557. The specific duties of the doctor in this position largely depend on the monarch for whom the doctor is caring. For example, the Physician to the Queen used to give Queen Elizabeth weekly check-ups, but after finding this unnecessary, she ordered that it stop (it hasn't been reported whether King Charles has resumed this practice). The Physician to the King has also been known to travel with the monarch, but it's not a given.
A Royal Navy doctor accompanies the family on trips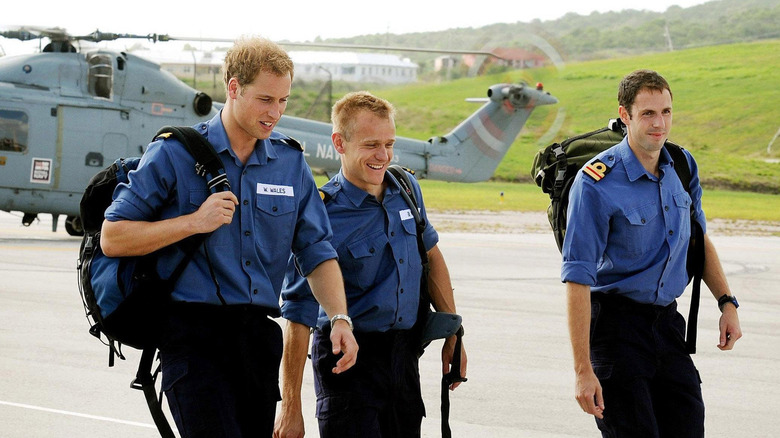 Pool/tim Graham Royal Photos/Getty Images
While the Physician to the King might not always travel with King Charles, there is one medical person who will always be in attendance: a Royal Navy doctor. In an essay for the Telegraph, writer Gordon Rayner, who traveled with Queen Elizabeth for 20 different royal tours, detailed what exactly the Royal Navy doctor does for the monarch while traveling. The doctor's duties include learning which hospitals are near their destination; keeping a medical bag, which includes a defibrillator, in tow; and staying close by should a medical emergency arise. If there's an attendant holding a medical bag seen near the monarch in a photo, it's more than likely a Royal Navy doctor.
Royal Navy doctors don't just travel with the head monarch, though. The position can entail a variety of assignments. As noted in the official job description, Royal Navy doctors go through position-specific training, and then they're sent all over the globe to provide medical care. There are several different paths a Royal Navy doctor can take, but they all begin as General Duties Medical Officers. In addition to having proper medical training, Royal Navy doctors must have a high enough academic record to qualify for the position. Royal Navy doctors also have to meet certain physical criteria, including maintaining a specific body mass index and passing the Naval Swimming Test, a test that everyone must pass in order to join the Royal Navy.
Members of the royal family have visited Dr. Issac Mathai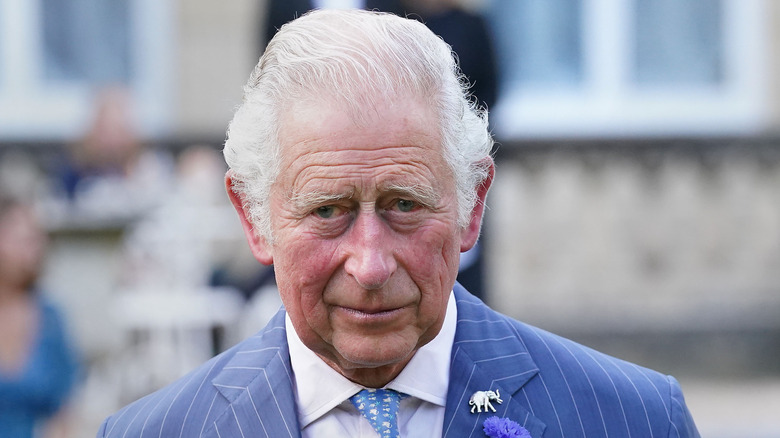 Wpa Pool/Getty Images
Anyone who's paid close attention to the royal family's individual philosophies will know that King Charles has long been interested in holistic health. As Dr. Michael Dixon, Physician to the King, told Keep Fit Kingdom, "[King Charles] has been a visionary, when it comes to health and much of his thinking, which was once seen as unconventional, is now becoming mainstream." Much of the royal family seems to share King Charles's views on medicine, as many of them have visited Dr. Issac Mathai, founder of the Soukya Holistic Health Centre in Bengaluru, India. "The royal family, including the king and the queen, has always been great believers of integrated medicine, especially Homeopathy," Dr. Mathai told Vogue India.
Dr. Mathai uses a variety of different methods on his patients, including acupuncture and reflexology sessions, among others. Many patients visit Dr. Mathai in India, but as he told Open Magazine, a trip isn't necessary. "We let nature do 50 per cent of the healing — in fact, you don't have to come here, you could just as well go to the Western Ghats. The rest is achieved with yoga, organic food and medicines to treat a diagnosis arrived at through human inquiry and insight — something that modern allopathic practice tends to overlook," he said. Dr. Mathai has been so influential in the lives of the royals, he was invited to King Charles's coronation ceremony.
A doctor has started flying with Prince William and Princess Catherine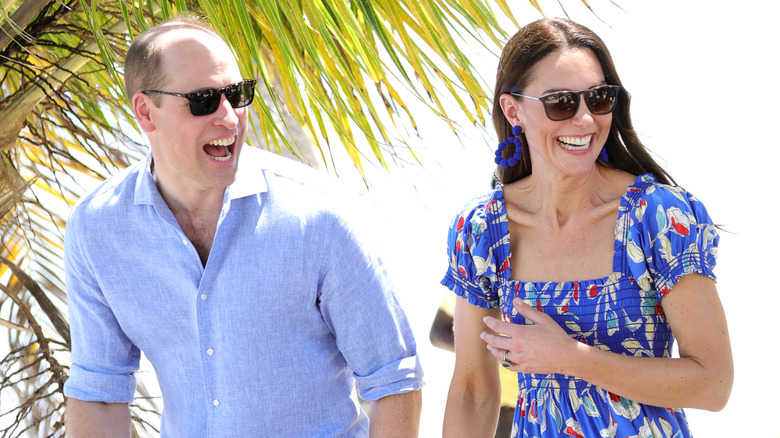 Chris Jackson/Getty Images
As a royal in the Windsor family climbs closer to the throne, various aspects of their life change, like who travels with them. For many years, when Prince William was just third in line to the throne, he and his wife, Princess Catherine, usually traveled without the accompaniment of a medical professional. It wasn't until their first trip to Pakistan in 2019 that the royal couple brought along such a companion. Since then it's been customary for the Duke and Duchess of Cambridge to have a doctor along for their travels in case of a medical emergency. Prior to this, the only royals aside from Queen Elizabeth who traveled with a medical professional were then-Prince Charles and Camilla.
While the head monarch is the only royal family to be specifically assigned a doctor, Prince William has access to be treated by the doctors who are part of the Royal Medical Household, just as his ancestors had access for centuries before. And working as part of the Royal Medical Household has long been an important job — and not just because the medics are responsible for keeping the royal family alive. As Elizabeth Hurren, a history professor, told the Telegraph, "The monarchs needed to entrust the doctors with the most private parts of their lives," an aspect that became particularly vital when Henry VIII was ruling due to the ephemeral nature of most of his marriages.
A royal gynecologist delivers the family's babies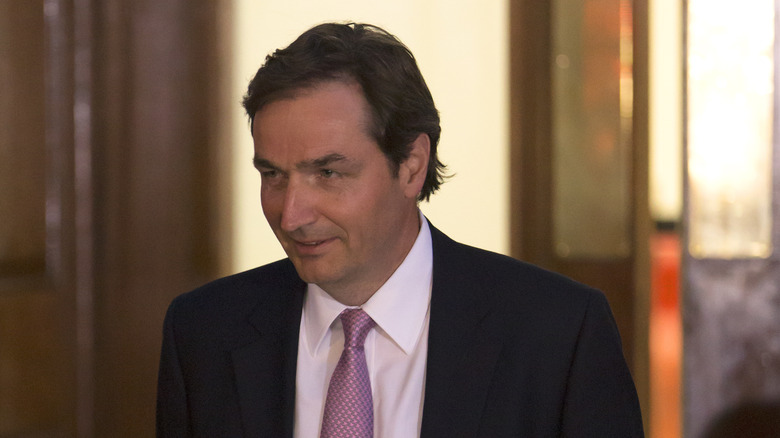 Max Mumby/indigo/Getty Images
It's a major ordeal when a royal gets sick, but it's an even bigger ordeal when a new royal is born. Whenever a woman gives birth to a member of the Windsor family, several strict protocols must be followed. The first protocols are enlisted prior to the baby's birth. For example, the royals are directed to forego baby showers (though Meghan Markle did not follow this rule when she was pregnant with Prince Archie, among other rules). When it comes time to deliver, the baby is to be born at St Mary's Hospital, a more modern protocol as it changed when Princess Diana was pregnant with Prince William. Prior to that, royal babies were born at home.
Once the mother has arrived at the hospital, not just any doctor can deliver the royal baby. The baby must be delivered by the royal gynecologist. But for the royals, having to use the royal gynecologist and having to give birth in a private room at St Mary's Hospital isn't that bad (or at least it doesn't seem that bad). The birthing suites give patients access to chefs and a menu of champagnes. And the doctor is a renowned medical professional. When Prince Louis was born, those renowned doctors were consultant obstetrician Guy Thorpe-Beeston and consultant gynecologist Alan Farthing, both of whom also delivered Prince Louis's siblings. Other medical staff are waiting nearby during a royal delivery in case of emergency.
Sir Marcus Setchell delivered Prince George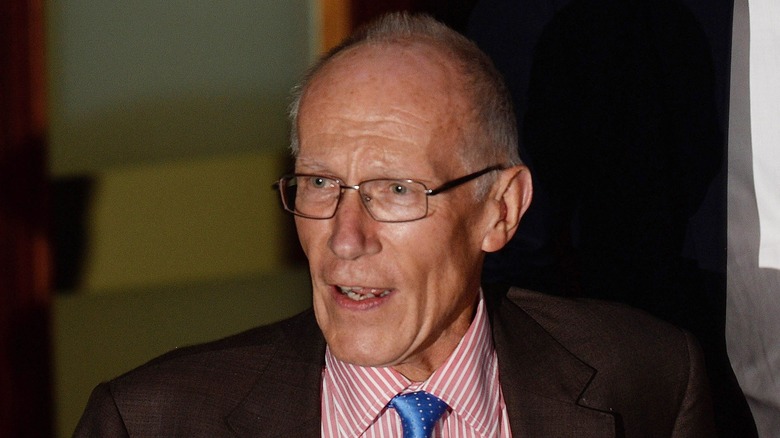 Dave J Hogan/Getty Images
There was another doctor in addition to consultant obstetrician Guy Thorpe-Beeston and consultant gynecologist Alan Farthing present for Prince George's birth — Sir Marcus Setchell. Sir Marcus served as the royal gynecologist for Queen Elizabeth for many years, and he waited until after Prince George was born to retire so he could oversee the little royal's birth. "Being a gynecologists and obstetrician must be one of the nicest jobs in the world ... There are sometimes things where people are having difficulty getting pregnant or having problems gynaecologically but a great part of the job is thoroughly joyful and it's just a wonderful job to have done," Sir Marcus told the Daily Mail.
Delivering the future king was a major moment in Sir Marcus's medical career, but he expressed that he tried to see it as a normal birth. As he told the Telegraph, "I think what I tried to do at Prince George's birth was to keep reminding myself that actually this is just another baby with parents who are likely to be having all the same emotions and pains and discomforts as all the people I look after." To thank Sir Marcus for his years of service, after the birth of Prince George, the doctor was given a new title: knight commander of the Royal Victorian Order. To make the occasion even more special, it was Prince William who gave Sir Marcus the honors.
Dr. Gowri Motha helped Meghan Markle give birth remotely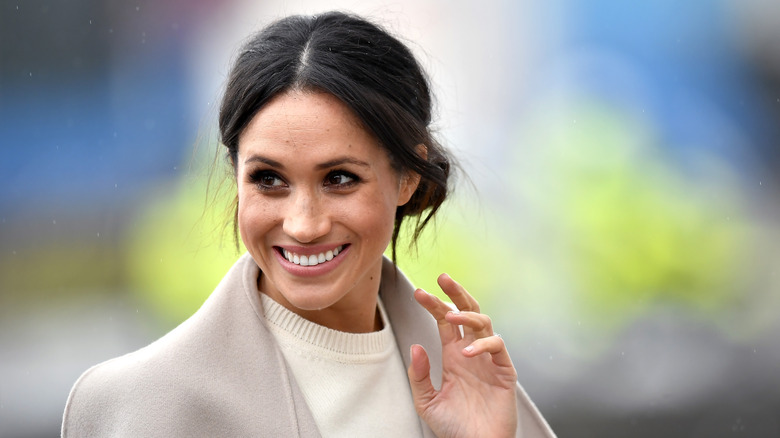 Charles Mcquillan/Getty Images
When Prince Archie was born, Meghan Markle had to follow (most of) the same protocols as any other royal giving birth, like having to tell the head monarch of the impending birth first and taking a post-birth photo. But by the time the Duchess of Sussex had her second child, Princess Lilibet, she and Prince Harry had already stepped down as senior members of the royal family, and therefore her birthing process was much different than her first delivery. Rather than giving birth at St Mary's Hospital (or The Portland Hospital, rather, as that's where Prince Archie was born), Meghan delivered Princess Lilibet at Santa Barbara Cottage Hospital in Santa Barbara, California.
And the royal gynecologist didn't travel for the occasion. Princess Lilibet was delivered by a doctor at the Santa Barbara Cottage Hospital, though a fellow Brit was helping out. Meghan had Dr. Gowri Motha on the phone to coach her through the birth. "I can't deliver babies on Zoom, but I have done one or two on FaceTime and on the telephone. I offer support — often in the build-up, a few days before the actual day. They show me their scans and they want advice from me," Dr. Motha told People of her role in Princess Lilibet's birth. "It was very sweet of her — I am honored," she noted of Meghan's request for Dr. Motha's help during her second delivery.