All The Drama Between Beyoncé's Sister Solange And Jay-Z Explained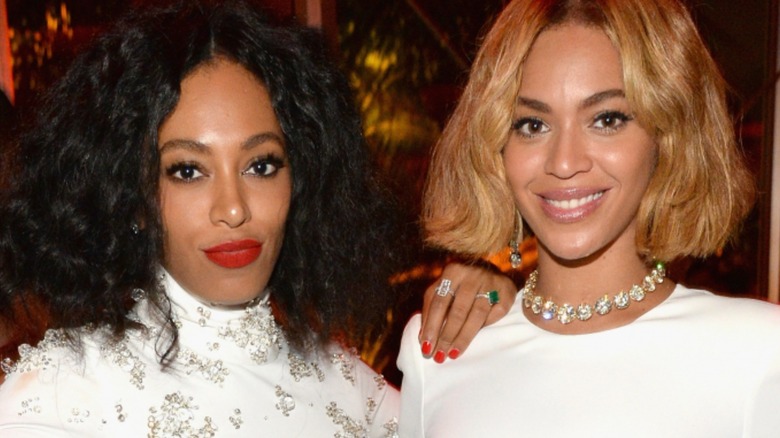 Kevin Mazur/vf15
Beyoncé and Solange Knowles have always showcased their close sisterly bond over the years. Since finding fame as a member of Destiny's Child, Beyoncé has always found ways to make sure her little sister got some shine. Solange has toured with Destiny's Child, made guest appearances to dance onstage with her superstar sister, and even co-wrote one of Beyoncé's biggest club bangers "Get Me Bodied." So when Jay-Z started dating the "Formation" singer over two decades ago, it likely didn't take him too long to learn the Knowles sisters come in a packaged deal. 
As close as Beyoncé and Solange are, the two sisters have shown how different their personalities and lifestyles are. Beyoncé is known for her calm, cool, and collected demeanor which likely stems from her upbringing in the public eye. Meanwhile, Solange has given signs that she might pack a little more fire than her sister when speaking her mind. In 2008, Solange corrected a news reporter for including drama about Jay-Z's 40/40 Club in her interview to promote her second album (via The YBF). In 2010, she also went on a Twitter rant against Katy Perry after catching her son watching the "California Girls" music video which she felt was "polluting" the children with her "kiddie porn," as captured by MTV. But her most infamous feud came four years later with her brother-in-law Jay-Z.
Solange addresses 'that thing' in the elevator with Jay-Z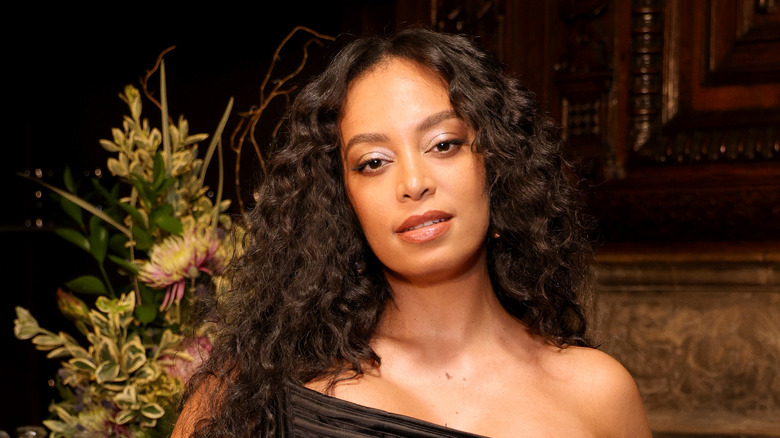 Kevin Mazur/Getty Images
Who can forget Jay-Z's infamous elevator fight with Solange Knowles after the 2014 Met Gala? Beyoncé, Jay-Z, and Solange were leaving the star-studded after-party at the Standard Hotel in New York City when things went left. But the public didn't find out until a week later when TMZ released a shocking video showing Solange physically attacking Jay-Z. Surveillance video showed the "Cranes in the Sky" singer kicking and swinging on the hip-hop mogul for reasons unknown. All the while, Beyoncé stood off to the side looking completely unbothered by the melee taking place between her sister and husband. Paparazzi captured photos of the trio leaving the building with Solange looking extremely vexed.
Outside of a joint statement, the family remained relatively mum on the fight until Solange broke the silence in August 2014 during a cover interview with Lucky Magazine (via Us Weekly). Referring to the fight as "that thing," Solange kept her response short. "What's important is that my family and I are all good," she said, before referencing the joint statement they released at the time the elevator video leaked. "What we had to say collectively was in the statement that we put out, and we all feel at peace with that," she added. The statement she referenced said she and Jay-Z "apologized to each other" and "moved forward as a united family." But Beyoncé had a more creative way of addressing the incident.
The Carters have referenced the elevator fight in their music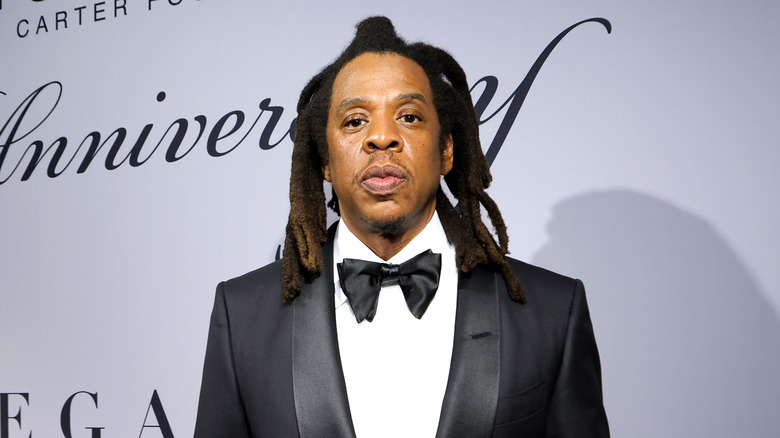 Kevin Mazur/Getty Images
Beyoncé and Jay-Z also found their own ways to address the elevator fight with Solange Knowles. Beyoncé sent the Beyhive into a frenzy in August 2014 when she released a remix to her single 'Flawless" that contained a lyric saying, "Of course, sometimes s— goes down when there's a billion dollars on an elevator." Jay-Z also used his music to address what caused the elevator fight with his sister-in-law on his 2017 album "4:44." In the song "Kill Jay-Z," the Roc Nation founder raps "You egged Solange on / Knowin' all along /All you had to say you was wrong."
Around the time Jay-Z released his "4:44" album, he sat down for a candid interview with Rap Radar hosts Elliott Wilson and Brian "B.Dot" Miller where he spoke of the "great relationship" he's always had with Solange. "We had one disagreement ever. Before and after, we've been cool," Jay-Z shared. "She's like my sister. I will protect her. That's my sister, not my sister-in-law. My sister. Period."
Beyoncé might've addressed the fight yet another time in her 2022 single "Cozy" when she said, "Might I suggest you don't f–k with my sis / 'Cause she comfortable." E! News noted how convinced Beyoncé fans were that she was referencing the elevator fight.