Tiffany Haddish's Heartbreaking Experience With Multiple Miscarriages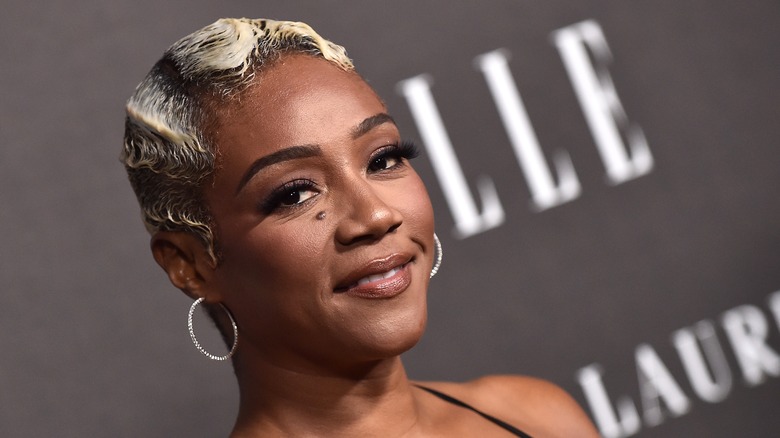 DFree/Shutterstock
The following article includes mentions of pregnancy loss and allegations of domestic violence.
Tiffany Haddish has built a career around making people happy, even when things in her personal life were not the greatest.  The "Girls Trip" star has been open about her domestic violence experiences with her ex-husband William Stewart. Haddish has also been transparent about homelessness before making it big in Hollywood.  Unfortunately, another set of tragic events has lingered even in her superstardom.
Something many never knew about Haddish is her struggle to have a child. Fertility issues have plagued her for years, causing multiple miscarriages.  During a recent episode of the "Broad Ideas with Rachel Bilson" podcast, Haddish revealed that endometriosis was partially to blame for her failed pregnancies. According to the World Health Organization, endometriosis occurs when tissue that resembles the uterine lining grows outside the uterus. This can lead to an inability to carry a pregnancy to term. Sadly, Haddish shared during the episode that misdiagnosing her condition only exasperated the issues, shattering her baby dreams.
The comedian has suffered eight miscarriages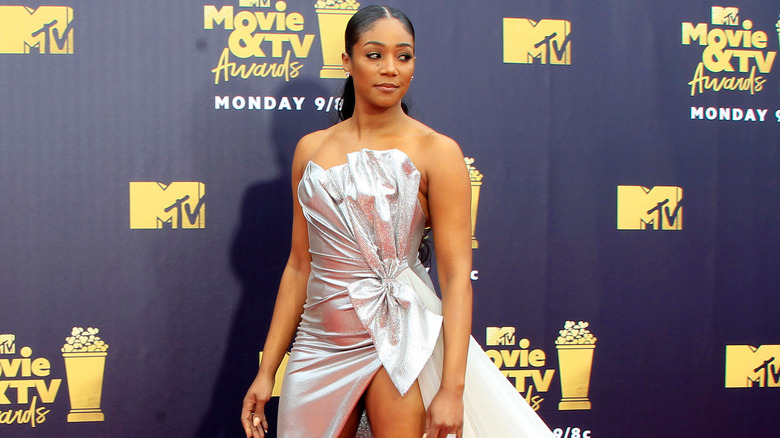 Kathy Hutchins/Shutterstock
During The Washington Post's profile of Tiffany Haddish, published on July 20, 2023, the multi-faceted performer allowed the outlet to stand near as she spoke openly with her doctor's office over the phone. During that call, Haddish heartbreakingly discussed her miscarriage that occurred just days before the reporter's arrival. According to Kevin Hart's protege, it was the eighth time she'd lost a pregnancy. While each time left her emotionally scarred, she confessed that she was always reluctant to share her ordeal with others. "I don't want people saying: 'Are you okay? Are you all right?'" Haddish transparently shared with the outlet. "Like a wounded animal, I just rather go in a cave by myself. Lick my wounds."
In her appearance on the "Broad Ideas with Rachel Bilson" podcast, Haddish explained that she was remaining optimistic, viewing each miscarriage as a sign. "I don't know if I am capable, and I feel like that was God's birth control telling me, 'He is not the one. That is not who you are supposed to be having a baby with,'" Haddish confessed to Bilson (via NBC DFW).
Haddish previously dated rapper Common, whom she met in 2019. The two began dating soon after but called it quits in December 2021. It's unclear if he was the father of her latest unborn fetus or any others, nor has Common publicly commented on Haddish's stunning revelations.
Her struggles to get pregnant have left Tiffany Haddish exploring adoption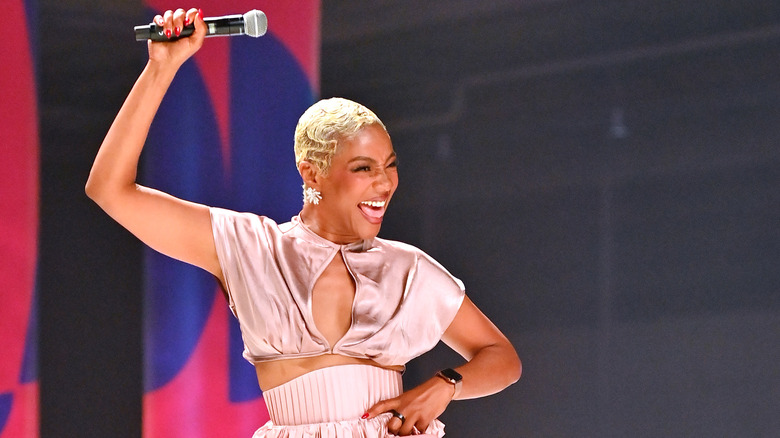 Paras Griffin/Getty Images
Emmy-award-winning actor Tiffany Haddish is not giving up hope of having her own child someday. For at least the last two years, she has been considering adoption. In a May 2021 interview with E! News Daily Pop, she shared the exciting news with her fans. Though she hadn't given up on conceiving naturally, Haddish is taking steps toward the process, which includes parenting courses, which will get her ready for motherhood. As for her future kid's age range, Haddish is open to taking in an older child up to age seven. "I want them to be able to know how to use the restroom on their own and talk. I want them to know that I put in the work, and I wanted them," the lively figure told Daily Pop co-host Justin Sylvester.
For now, Haddish is still focused on getting her career back on track following a rocky 2022 that saw "The Last Black Unicorn" author lose many of her jobs following the backlash from a resurfaced skit. The legal fallout from that matter has since been dismissed, placing Haddish back in front of the camera, with her latest Disney comedy, "Haunted Mansion" arriving in theaters on July 28. Despite such an agonizing reality, Haddish has not let her lack of children keep her down, having amassed an impressive net worth and lengthy professional resume.