Tiffany Haddish's Stunning Net Worth Finally Revealed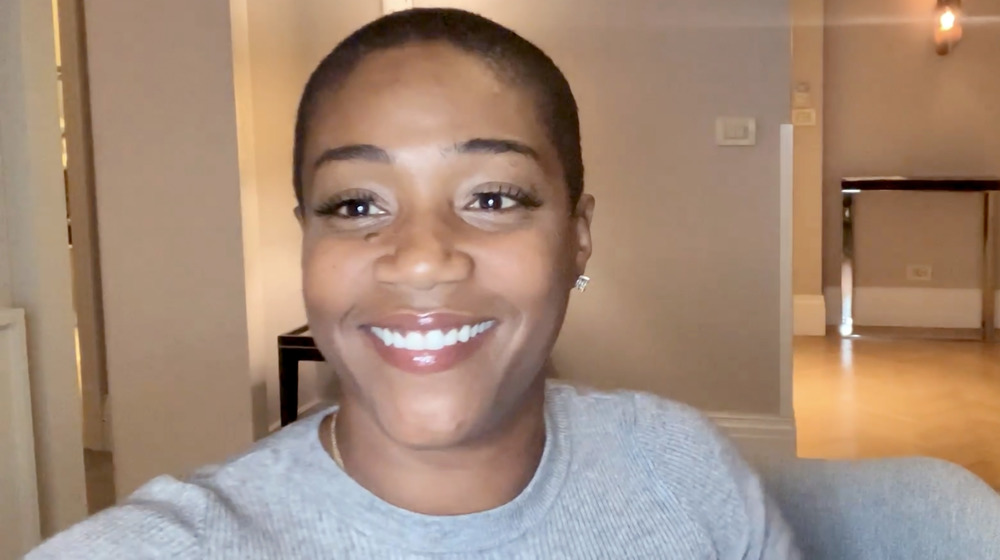 Arturo Holmes/Getty Images
Actress and comedian Tiffany Haddish is getting ready for the return of her Emmy-nominated Netflix series Tiffany Haddish Presents: They Ready; its second season premieres Tuesday, Feb. 2. Fans probably won't be surprised to learn that Haddish's success has netted the funny lady significant financial rewards over the years. According to Celebrity Net Worth, Tiffany Haddish has amassed $6 million during her career so far. 
Haddish, who grew up poor in Los Angeles, has earned much of her money by starring in popular movies and TV shows, including Girls Trip and Night School (per IMDb). She has also forged a niche career through voice-acting work, providing the voices of characters in popular movies such as The Secret Life of Pets 2 and The LEGO Movie 2 and the animated series Tuca & Bertie.
In 2018, Haddish also became a spokesperson for Groupon, starring in a series of commercials for the coupon giant. She even spoke of her love for Groupon's system during an appearance on Jimmy Kimmel Live. "Nobody knows Groupon like I know Groupon," she said. "I've been speaking out for them for years. In fact, I should have already been their spokesperson. I've invested lots of money into buying Groupon deals, and it's about time I got an even bigger return on my investment than just saving money at my favorite local businesses."
Haddish grew up poor and in foster care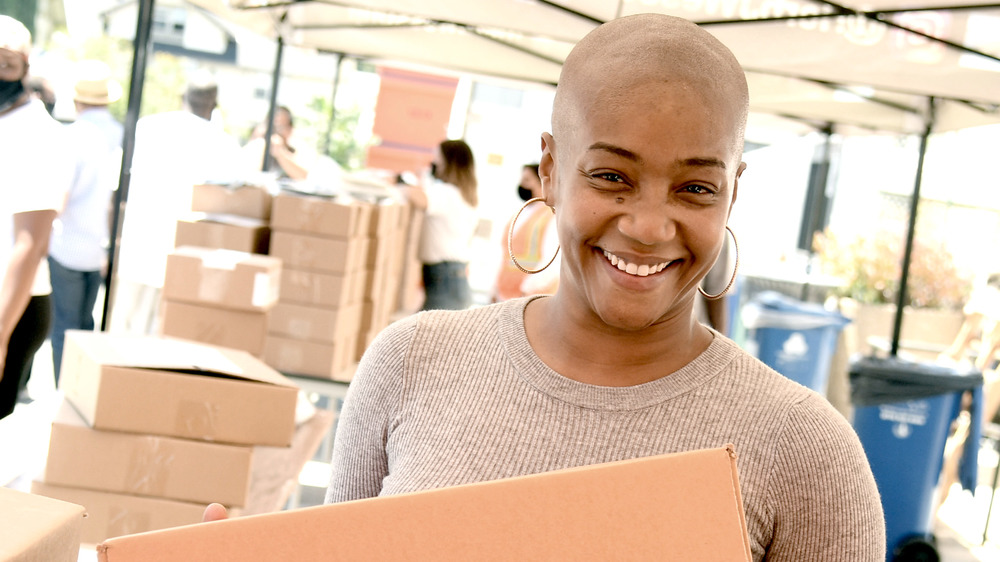 Kevin Winter/Getty Images
Tiffany Haddish made history as the first female Black comedian to host Saturday Night Live in 2017, and she opened her appearance by thanking Americans for paying their taxes. "I wanna say thank you to anyone who paid taxes between 1990 and 1999, because if you wouldn't have paid your taxes, I wouldn't have been standing here today."
She shared her childhood with GQ Magazine in 2018, revealing that her mother suffered a brain injury in a serious car accident when Haddish was only 8 that changed her mother's personality. As a result, Haddish ended up in the foster care system when she was 13. She left home when her foster-care subsidy ran out, and she became homeless three times as a young adult, living in her car.
The experiences taught the comedian the value of money, and now, she has an eagle eye when it comes to finances and growing her net worth. She told GQ her money goes into caring for her family, primarily her mother and grandmother, both struggling with mental health disorders. Meanwhile, Haddish's Netflix series benefits her with a nice income, even if it's not the same amount as male comedians such as her Night School co-star Kevin Hart make. "I'm not gonna protest because somebody got offered not the amount of money they wanted to get offered," she said. "If you don't like what they're offering you, just no longer do business with them."