What We Know About Rachel McAdams' Boyfriend, Jamie Linden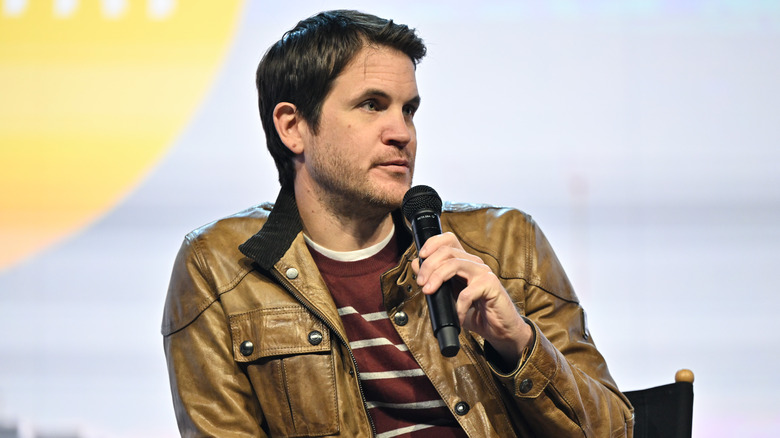 Derek White/Getty Images
From "The Notebook" to "About Time," Rachel McAdams is pretty much the queen of romance movies. More often than not, her love interests are (literally) jumping through time just to say "I do" (case and point, "The Time Traveler's Wife"). "I love stories with love in them. I just prefer those films," the actor told Collider in a 2013 interview. In the decade since, she's fallen in love on screen in several movies. Off-screen, she's been busy connecting with her real-life boyfriend, writer and director Jamie Linden. Good news — he loves love too!
Besides parenting two children together, Linden and McAdams have a few other things in common. Most notably, Linden adapted Nicholas Sparks' novel, "Dear John," for the big screen in 2010. This was just six years after McAdams starred in another Nicholas Sparks adaptation, "The Notebook." They've also both worked with Channing Tatum — Tatum played McAdams' love interest in "The Vow," and Linden directed the "Magic Mike" star in "10 Years." Hollywood is a pretty small world. 
Although McAdams and Linden like to keep a low profile (they've never actually appeared on the red carpet together) it's fair to say they make a good couple. "They're really cute together and seem very comfortable with one another," an insider told Us Weekly, describing Linden as "a great guy."
Jamie Linden and Rachel McAdams started dating in 2016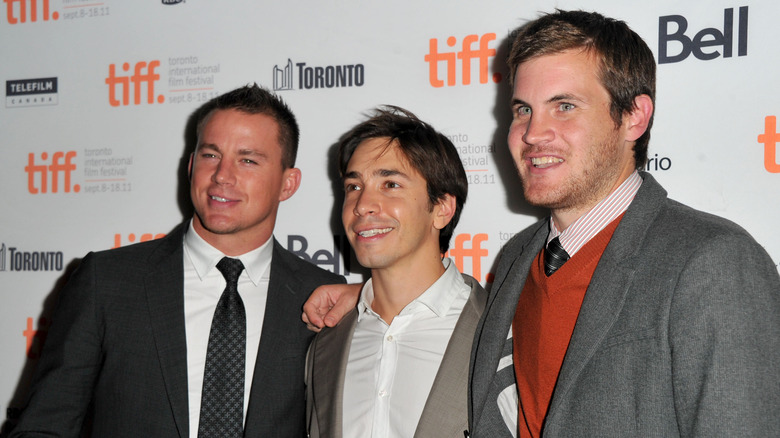 Alberto E. Rodriguez/Getty Images
In 2016, Jamie Linden invited Rachel McAdams to join him at his friend's wedding. The rest is history. As "The Notebook" star told The Times, "I just wanted to be with someone creative." She found that in Linden, a Florida man with a passion for storytelling. During hour four of a COVID-19 Stream-a-thon in 2020, the actor also spoke about their time quarantining with their son, who was just two at the time the pandemic hit. "We live sort of out in the country so there's a little farm down the road. We can go and look at the animals," she explained, adding that they had started a small garden. Pretty picturesque if you ask us. Later that year, she was spotted pregnant with the couple's second child.
Outside of films like "Dear John" and "Year 10," Rachel McAdams' long-time boyfriend also wrote the screenplays for the 2006 movie "We Are Marshall" and the 2016 film "Money Monster." After graduating from Florida State University, Linden went on a life-changing trip to California with a few friends, ultimately landing a guest spot on "The Price is Right." "I won $5,000 and a Tuscan wine server cart," he shared in a 2016 FSU workshop. After his incredible bout of good luck, he stayed in California, working on-set jobs and writing in his free time. His advice to students? "What you want to do, finds you." Simple as that.
Jamie Linden also dated Zooey Deschanel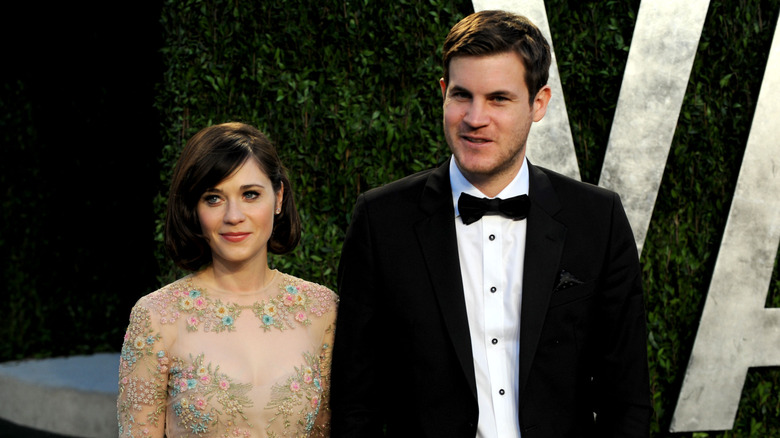 Mark Sullivan/Getty Images
Before finding love with Rachel McAdams in 2016, Jamie Linden dated another popular rom-com star, Zooey Deschanel. The duo were together from 2012 until 2014. "He's funny, and a little geeky... he's into her!" an anonymous told US Weekly at the time. However, it wasn't meant to be, and the "New Girl" actor is now happily partnered with Property Brother Jonathan Scott.
McAdams also had her fair share of celebrity romances. She famously dated "Barbie" star Ryan Gosling after they played love interests in "The Notebook." Although they didn't get along at first, the former scene partners had a true enemies-to-lovers arch after filming wrapped. "People do Rachel and me a disservice by assuming we were anything like the people in that movie. Rachel and my love story is a hell of a lot more romantic than that," Gosling famously told GQ in 2007. McAdams has also dated Michael Sheen and Josh Lucas — she was even linked to Jake Gyllenhaal at one point, but these rumors were never confirmed.