Prince Harry Earns Small Win In Battle Against British Tabloids As Lawsuit Heads To Trial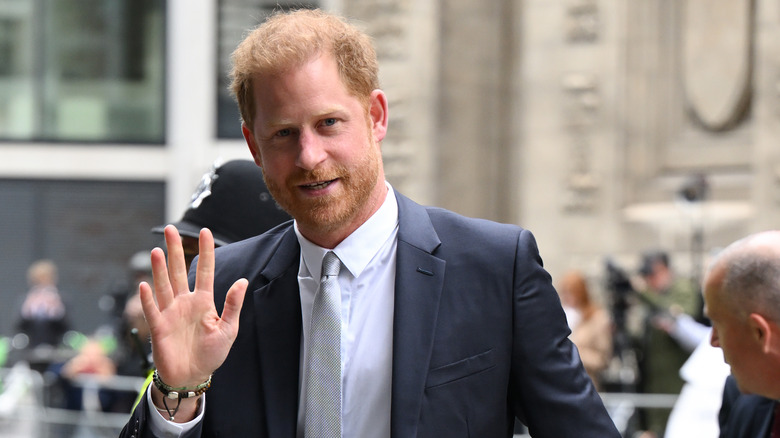 Karwai Tang/Getty Images
Prince Harry, Duke of Sussex, has received some good legal news this week. A Judge in London's High Court has decided that Harry's civil suit against News Group Newspapers, parent company of tabloid "The Sun" and the out-of-business "News Of The World" can go ahead (via NBC).
Prince Harry alleges that the news corporation used illegal means to gather information about him, and Justice Timothy Fancourt has decided that Harry has a right to bring News Group Newspapers (NGN) to court over the issue. While the judge will not allow the allegations that NGN tapped Harry's phone calls to proceed into the courtroom, The Duke's assertions that the company used other shady means of information gathering – like hiring private investigators – will be heard in court. 
The Rupert Murdoch-owned NGN had requested that all charges be thrown out, but only succeeded in having the allegations of phone tapping dismissed. Even so, a spokesperson for NGN put a positive spin on the situation by saying, "The High Court has today, in a significant victory for News Group Newspapers, dismissed The Duke of Sussex's phone hacking claims against both the News Of The World and The Sun" (via GB News). 
The reasoning behind the judge's decision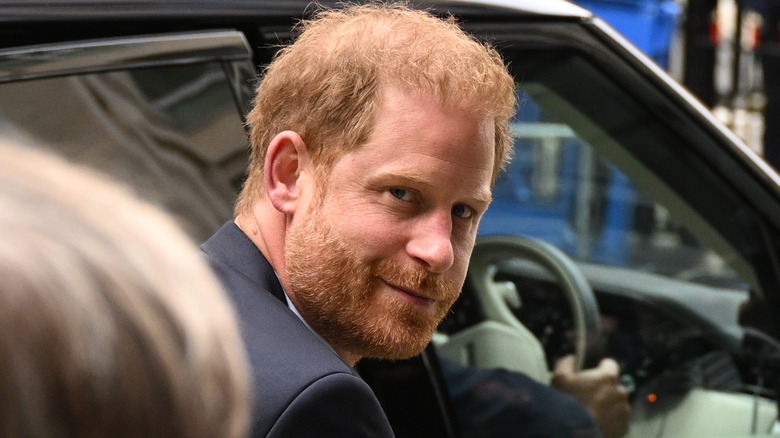 Leon Neal/Getty Images
Another part of Prince Harry's argument that Justice Fancourt declined to allow into further hearings is the claim that it took Harry as long as it did to file complaints about phone tapping because of what Harry's lawyer called a "secret agreement" between the royal family and the publications in question (via NBC). The alleged agreement, according to Harry, was authorized by the late Queen Elizabeth II and would have accepted a settlement and an apology in leu of any members of the royal family filing any legal complaints that would require litigation.
News Group Newspapers argued that no such agreement ever existed, and Justice Fancourt ruled that Harry did not produce evidence of such a deal having existed. According to Harry, the reason for the deal was to prevent any embarrassment that might occur if members of the royal family needed to take the witness stand to discuss personal voicemails that had been intercepted by reporters or other agents of the publisher. 
By testifying in court himself in another recent lawsuit that he brought against the "Daily Mirror," Harry has become the first senior member of the royal family to testify in court in over 100 years.