JoJo Siwa Doesn't Regret Calling Out Hallmark's Candace Cameron Bure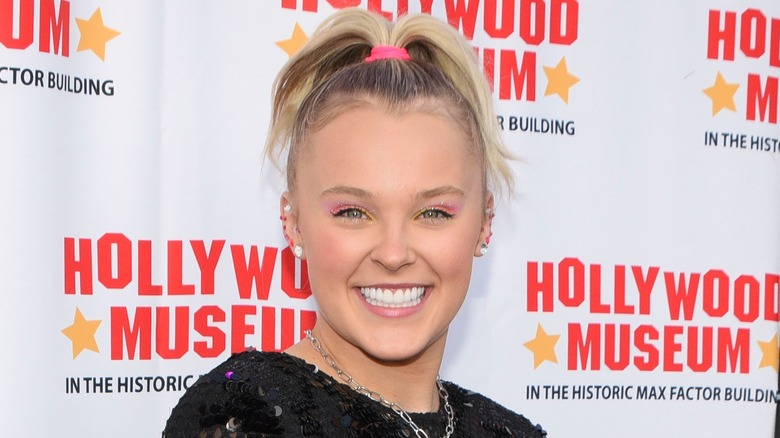 Michael Mattes/Shutterstock
It's been a year since JoJo Siwa's TikTok video about celebrities she's met went viral. In it, she shared which star fell into which category: nicest, funniest, most crush-worthy. It also included rudest, and Siwa flashed a photo of Candace Cameron Bure as her celebrity pick in this realm.
Siwa recently shared with The Viall Files that the video was actually meant to throw shade at someone else — she didn't say who — but it was Bure who the public latched on to. "People ran with it," the dancer recalled. In particular, Siwa noted, her LGBTQIA+ fans started tangling with Bure's Christian fans. "Everyone started coming after her. Everyone started coming after me. We were both getting hit." The two made peace, with Bure posting on Instagram, "We had all the feels, and it was all good. There's no drama. That's the tea."
But the drama did show up in November 2022, after Bure left the Hallmark Channel for GAC Family and did an interview with The Wall Street Journal. "I think the Great American Family will keep traditional marriage at the core," she told the paper. Siwa, an out member of the LGBTQ+ community, wasn't a fan of Bure's proclamation.
The dancer explains why she doubled-down on Bure's rudeness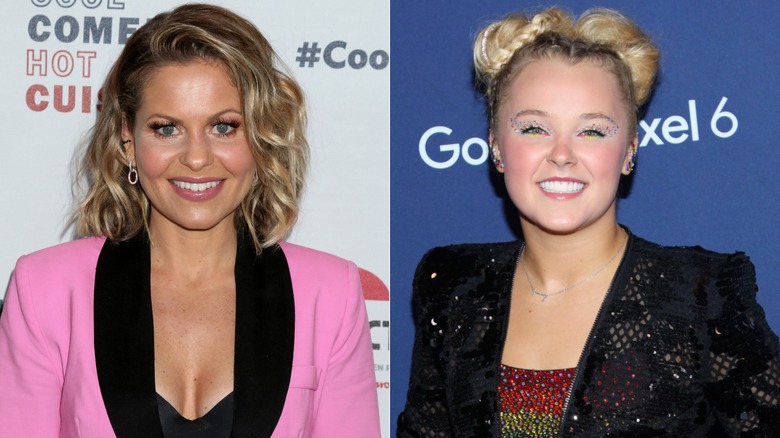 Steven Simione/Getty & Kathy Hutchins/Shutterstock
After Candace Cameron Bure's interview, JoJo Siwa posted a screenshot on her Instagram of a headline reading, "Candace Cameron Bure's Plans for New Cable Channel: No Gays." The former "Dance Moms" star showed her outrage with the caption, "Honestly, I can't believe, after everything that went down just a few months ago, that she would not only create a movie with intention of excluding LGBTQIA+, but then also talk about it in the press. This is rude and hurtful to a whole community of people."
She explained further to The Viall Files, "It wasn't that she wants to do a movie about traditional marriage, it was that she wants to put down LGBTQIA+ and that she was specifically going to make movies that had no representation of LGBTQIA+," she stated. "It's fine if you're doing it because it's just the storyline, but [not] when you're doing it out of spite to say ... 'I want to make a movie about traditional marriage, and you're not traditional.'"
Siwa said this is what made her double down on her initial assumption that Bure was rude in her TikTok video. "I'm okay with calling her out in the way that I did," she affirmed. "For a while, I regretted it, but after I found out that article about not wanting anything to do with LGBTQIA+ — that's my people. I gotta stand up for my people."