What Only True Fans Know About Hallmark's Steve Lund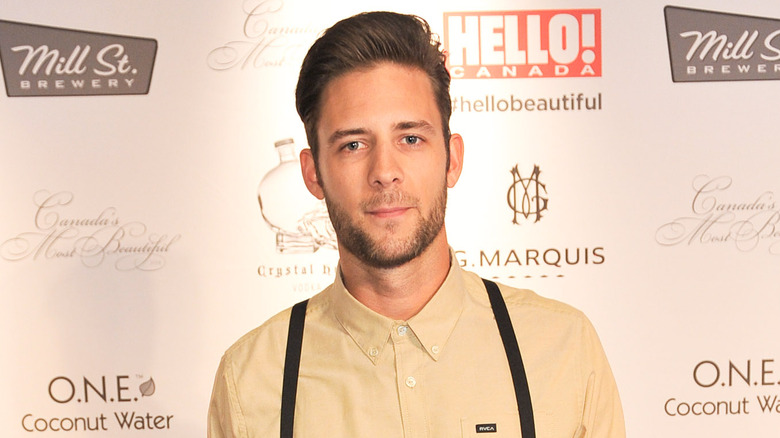 Sonia Recchia/Getty Images
Steve Lund's passion for his craft has led him to where he is today, but his life took an unexpected turn. He transitioned from sports to the world of entertainment, setting his sights on becoming a successful actor. His road to fame was a gradual journey. In 2019, he told The Coast Magazine, "I started off, you know, with five lines here, five lines there. And then I moved to 10 lines here, 10 lines there. And then all of a sudden it turned into multiple episodes and then a recurring role. It's not like I was taking one step forward, two steps back sort of thing. It felt like I was steadily going in the right direction."
His breakthrough came with the popular television series "Bitten" in 2014, where he portrayed the captivating and enigmatic Nick Sorrentino, earning him widespread recognition and a dedicated fan following. His hard work and commitment soon paid off as he began landing roles in various television shows and films. The Hallmark Channel has become must-watch television, and Lund is among the familiar faces on the network. However, he is more than just the handsome hunk who is often seen on TV. Here are some facts that only a few people know about his fascinating life story.
'Indiana Jones' made him pursue acting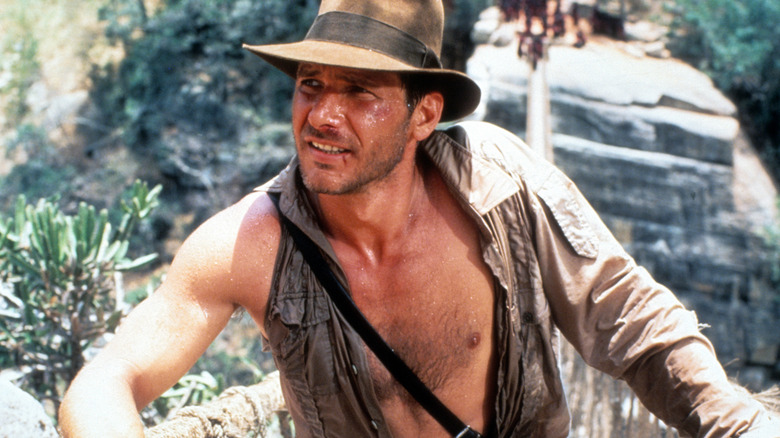 Paramount Pictures/Getty Images
Childhood is a magical time when the seeds of dreams are made, and for some, the allure of becoming an actor is sparked by specific events that leave a memorable impression. For Steve Lund, a certain film made him want to dive into the world of entertainment. 
The actor credited his love for the craft to the film about the adventurous archaeologist portrayed by Harrison Ford. In an interview with Toronto Guardian, Lund shared what made him pursue acting. He said, "Indiana Jones. He was the sole person responsible for this whole thing." His passion towards acting was awakened at a very tender age. He added, "When I was three years old I was running around telling people that I was going to be an actor. I was a performer."
To further prove how much of a fan he is, he confessed to knowing the films of the franchise by heart. "I claim that I can recite every word to every 'Indiana Jones' movie including the words that aren't in English. Yeah. That's pretty geeky, right? So yeah, I've always had a soft spot for that genre." Aside from "Indiana Jones," he's also a huge "Star Wars" fan. He said, "I'm a huge 'Star Wars' guy. Lots of toys."
He initially didn't want to be labeled as an actor
Charismatic and versatile actor Steve Lund has expressed his reservations on being solely identified as an actor. While he undeniably has talent, he initially didn't want to be labeled as an actor. He said, "I've been reluctant to accept that I'm an actor for so long. I've never wanted to be known as an actor. I just always want to be that regular dude that's approachable and not fear that I'm going to be dishonest."
Lund wanted to stay grounded and remain true to his origins. He added, "In every relationship that I've ever embarked on I've heard, 'Oh I know about actors.' And I just want to be like, 'No, I'm not like that. I'm different.' I've tried to stick to my roots. I'm a very patriotic Nova Scotian but I'm displaced and I'm living here." However, he realized that despite his love for his roots and other aspects of his life, at the core of his being lies his identity as an actor. Reflecting further on being an artist, he acknowledged that the pursuit of his artistic endeavors is more than just a profession; it's a way of life. Thankfully, he has embraced his calling as an actor and is now among the two "Schitt's Creek" actors who became Hallmark stars. 
He was once a professional hockey player
Before Steve Lund embarked on his successful acting career, he once pursued a different path: playing hockey. Hailing from a land known for its passion for the sport – Halifax, Nova Scotia – the Canadian actor grew up immersed in the world of hockey. He developed a love for the game at an early age. He was a professional hockey player, joining different teams from 2004 until 2008. Detailing a childhood moment, Lund told the Toronto Guardian, "I grew about two feet overnight and learned how to take a slap shot and my dad was like, 'You're going to be a hockey player.' Because if the American dream is freedom, the Canadian dream is to have a son in the NHL."
Since he left the sport and pursued an acting career instead, he was asked to compare acting and hockey in terms of competitiveness. In an interview with the German website My Fanbase, he said, "My experience in an environment like that of Canadian hockey lends itself to me continually. The details are different, but the obstacles remain the same. I have an understanding of perseverance that allows me to push through those hard times that are ever present for any actor at any stage." The actor concluded that regardless of one's achievements, there's always room for growth.
He was once homeless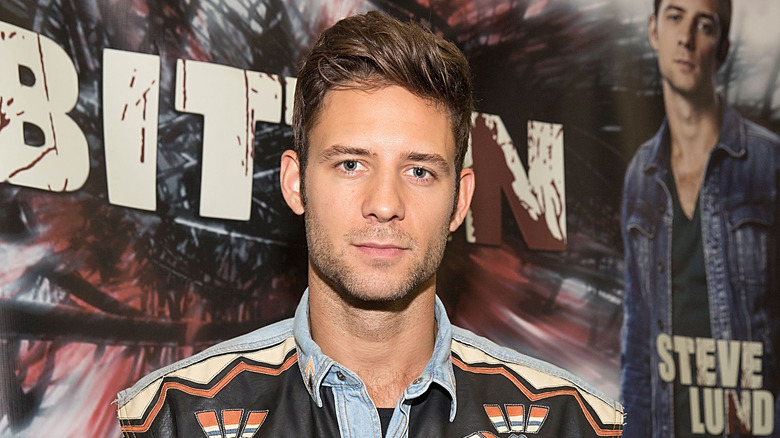 Rick Kern/Getty Images
Steve Lund has encountered challenging times that have tested his resilience and determination. While he is now a celebrated actor in the industry, there was a time he faced a period of homelessness. Revealing one of the darkest times in his life, he recalled to the Toronto Guardian, "When I first got here, I didn't have an agent. I was working at a bar. I've never been at a bar for longer than five months. I'd book a couple of jobs in a row and that would keep me afloat. [...] I've been here for three years, two and a half of which I've not had my own apartment. So I had been homeless, either sleeping on friends' couches or sleeping in Bellwoods Park or sleeping in my car."
The reason? Reflecting on the ease with which things had fallen into place for him, Lund made an effort to challenge himself. He shared, "I decided that I would not get my own place and see how long I could go for. I just wanted different experiences, to thrust myself in those positions and see how I would react."
He learned how to paint for a project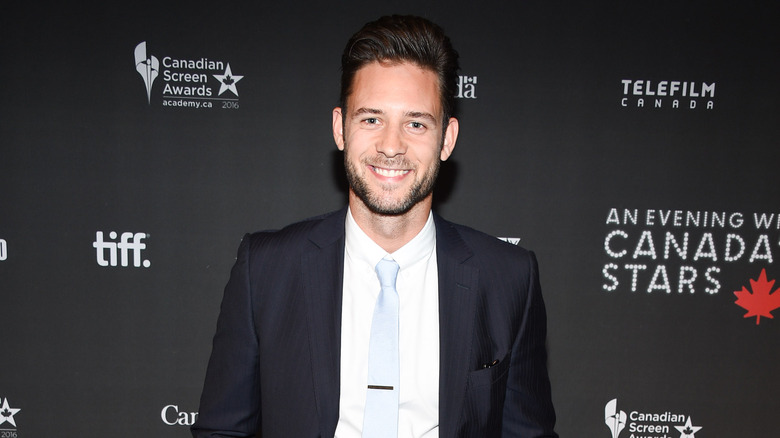 George Pimentel/Getty Images
Through the years, several actors have gone to extreme lengths to fully embody their characters, often by acquiring entirely new skill sets that could be added to their resumes. This may often involve learning a new language or adopting an unfamiliar accent. Alternatively, some actors have delved into learning musical instruments, while others have taken on physically demanding challenges like dancing or using weapons. For the actor from "Hudson & Rex," he had to learn how to paint for the film "The Art of Us."
To show his full commitment to portraying Tom Becker in the 2017 movie, Steve Lund learned different painting techniques. In an interview with Starry Mag, he shared, "It was definitely a challenge to learn the techniques and how to hold the brush to make it look like I knew what I was doing when, in all honesty, I did not. I think there was a real humility to this character that I appreciated."
He further revealed the hardest part of it all. He added, "What was most challenging for me was to try not to go wacky with the character, which is certainly my most natural instinct." Thankfully, they had a guide on set to make sure he was doing it properly. Despite having some difficulties in learning a new skill on set, he admitted he enjoyed the experience.