The Celebrity That Is A Big Fan Of HGTV's Chip And Joanna Gaines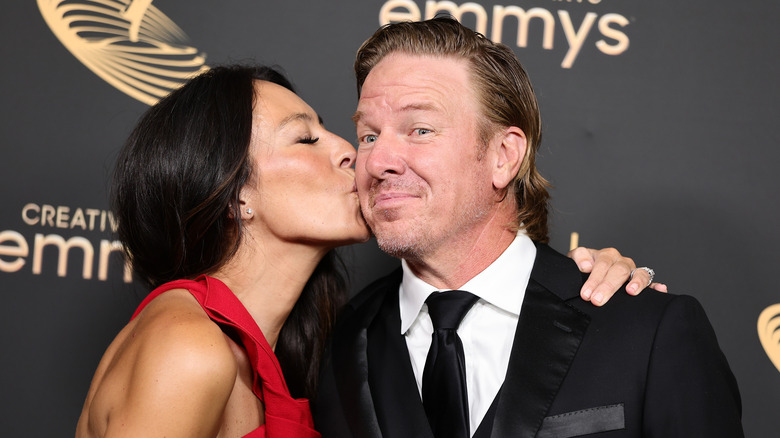 Matt Winkelmeyer/Getty Images
"Fixer Upper," the super popular HGTV show, follows the Gaines family as they renovate properties in their hometown of Waco, Texas. Chip and Joanna Gaines's down-to-earth personalities, wholesome romance, and impressive design skills skyrocketed them to fame, making their show one of the most popular on the network. It also enabled the couple to build their very own empire. So, it's no surprise that they caught some celebrity attention. 
Still, who would've guessed that Cher, the pop sensation and, courtesy of famed designer Bob Mackie, certified fashion icon, would be part of the "Fixer Upper" fan club? If you assumed that her wild style and no-nonsense attitude would make Cher turn her nose up at sweet, simple reality TV like "Fixer Upper," you'd be dead wrong. In fact, the singer loves the show so much that she took to Twitter to rave about it, much to the Gaines' delight. 
Their hilarious and adorable Twitter interactions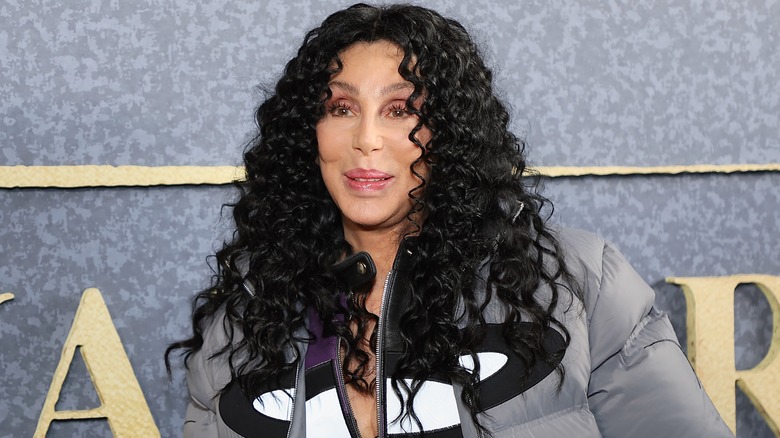 Robin L Marshall/Getty Images
As Cher revealed on Twitter, "Once in a while I like to check in, & see what's happening with Chip, Joanna & Kids." Naturally, Chip Gaines was absolutely thrilled to have caught the attention of such a superstar and he was all too happy to reply. After Cher tagged her tweet with #fixerupper, Chip responded: "Well Auntie Cher ... Kids are doing great! A little cold going around, but you know how it is. Send everyone our love!" He even signed off with "the Gaines clan" so the superstar knew it came from all of them (side note: Auntie Cher — how cute!).
It's not the only time Cher's tweeted about "Fixer Upper," though it is the only time the message has made sense). Long-time fans of the living legend will know that, while her songs are fantastic and definitely coherent, Cher's tweets don't always boast the latter trait. In 2016, Cher noted on Twitter that "Fixer Upper" reminded her of Burleson, Texas, where she lived with her family ("Aunt Did,Ethyel,Mammaw&Pa") as a child. 
She then said (alongside a plethora of emojis) that her "house turned in2 restau.but [burnt] down," and that, even after all that time, an old Burleson native still recognized her. Chip, unfortunately, didn't respond to this one — probably because it was a little harder to understand. Still, that doesn't mean it's indecipherable. Clearly, Cher still holds affection for small-town Texas life, and "Fixer Upper" gives her a taste of home.
Have they interacted since then?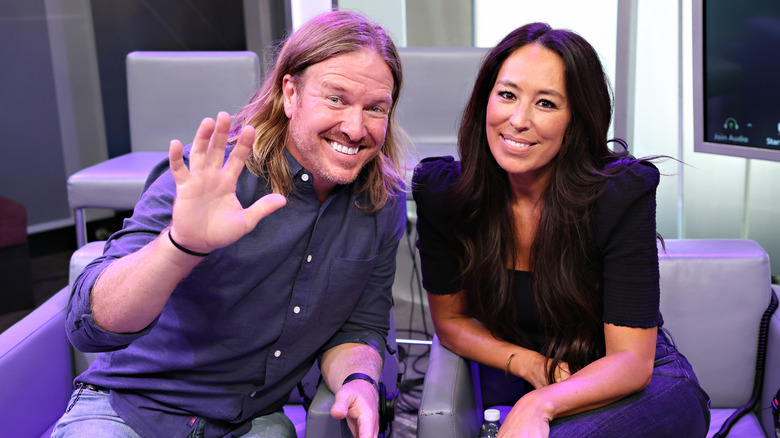 Cindy Ord/Getty Images
Sadly, if you were hoping that Cher and the Gaines family became best friends after their social media interaction, we've got some bad news. It looks like they haven't spoken much since then — though we're sure Cher's still a fan. While her friendship with the Gaines was short-lived, the "Fixer Upper" stars have no shortage of celebrity fans. Though getting lost in fame was one of Joanna and Chip Gaines' biggest "Fixer Upper" regrets, having a notable celebrity fan base must feel good regardless.
In an interview with The Hollywood Reporter, Matthew McConaughey (another Texas native) expressed his admiration for the Gaines: "What I admire about Chip and Joanna is their commitment to their family and community. As wide as the roots of their brand have expanded, those same roots have humbly grown deeper at the same time." 
Jenna Bush Hager, writer, "Today Show" co-host, and daughter of George and Laura Bush, shared his sentiment. "They appeal to America because they're almost like a piece of Americana," she asserted. Even her mother, a former first lady, is a fan of "Fixer Upper." In fact, she pushed Bush Hager to run a story on Joanna for her show.