Why Facts Of Life Star Lisa Whelchel Didn't Accept The Role Of Rachel In Friends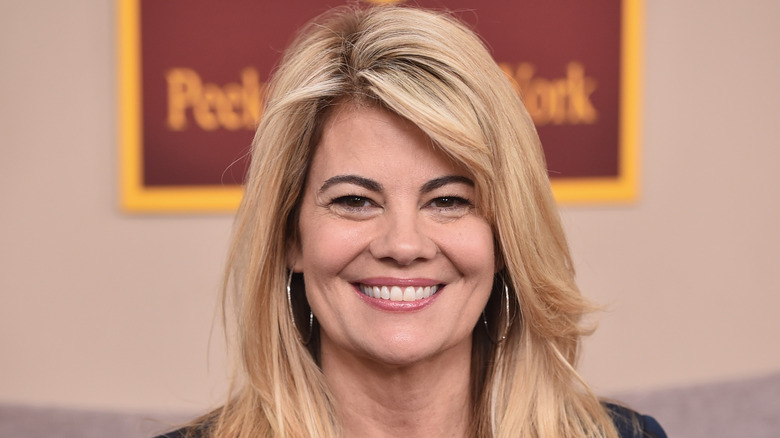 Alberto E. Rodriguez/Getty Images
Lisa Whelchel won over fans in the 1980s with her portrayal of Blair Warner on the hit television series "The Facts of Life." Blair was a rich, preppy girl who lived with a group of other young women at a boarding school. Whelchel also brought the character to the show's sister series, "Diff'rent Strokes." However, many fans may have already recognized the actor from her time on "The New Mickey Mouse Club" or "The Mary Tyler Moore Hour." The star became a favorite among fans, and even nearly landed the role of Rachel Green on "Friends." However, Whelchel's faith stopped her from accepting the part because she believed that the series focused too much on sex, she revealed during an interview with "Oprah: Where Are They Now?"
Although Whelchel has been outspoken about her faith and how it has impacted her career as an adult, the actor has also admitted that her Christian values have been guiding her in her career since she was a child. "I came to Hollywood when I was 12 to be on the 'Mickey Mouse Club.' But, by then, I was already a Christian. I had a very personal relationship with God from the time I was 10," she told Fox News.
With Whelchel's experience playing a privileged and spoiled rich girl, she seemed like an obvious choice for the role of Rachel on "Friends." However, it simply wasn't meant to be, and Jennifer Aniston later stepped into the role.
Lisa Whelchel doesn't regret passing on Friends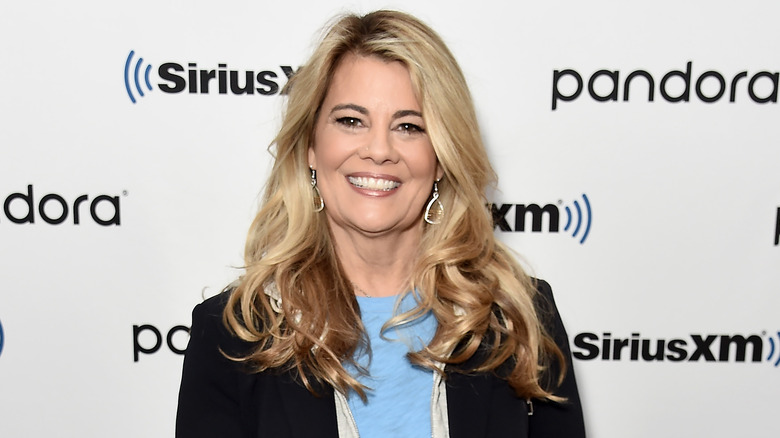 Steven Ferdman/Getty Images
Over the years, Lisa Whelchel has had the opportunity to play different kinds of roles. However, she says that her faith has been a deciding factor in some of her career choices, which is why she decided not to pursue the role of Rachel Green on "Friends." During the episode of "Oprah: Where Are They Now?" the actor confessed that she was up for the part of Rachel and loved the script for the pilot. However, her better judgment led her to withdraw from the role.
"There were many opportunities I maybe could have pursued, but I didn't feel comfortable," Whelchel said. "I remember reading the pilot episode and I said to my husband, 'This is the funniest script I have ever read and this is going to be a huge hit,'" she continued. She ultimately decided that sex would play too big of a role in the series for her personal taste. Of course, the part later went to Jennifer Aniston, who almost had to pass on the "Friends" role as well. Although "Friends" went on to become a pop culture phenomenon, Whelchel claims she doesn't regret passing up on the role.
"Friends" wasn't the first time that her faith greatly impacted her career. While working on "The Facts Of Life," the actor refused to play out a storyline where her character, Blair, lost her virginity, telling Closer Weekly that it didn't feel right for her to tackle the subject matter.
Lisa Whelchel's connection with Jennifer Aniston goes deeper than Friends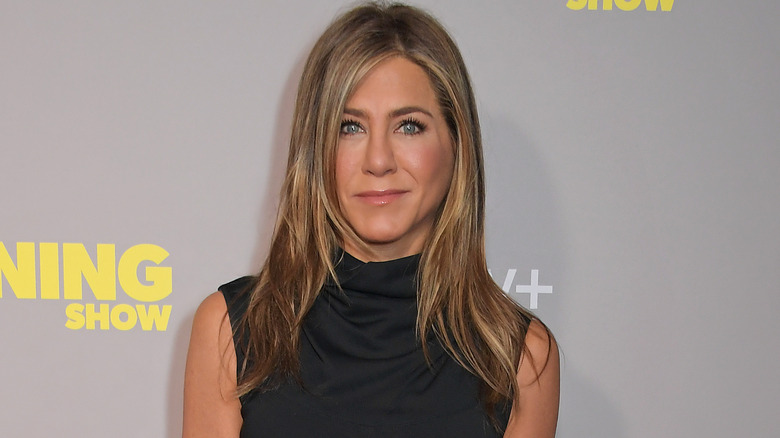 David M. Benett/Getty Images
While Lisa Whelchel and Jennifer Aniston have a Hollywood connection due to their link to "Friends" and the character of Rachel Green, they did get the chance to play the same character. In 2021, Aniston signed on to appear in the "The Facts Of Life" live show in tribute to Norman Lear and his work. Aniston played Blair Warner, the same role that made Whelchel a household name. Of course, Whelchel also appeared to open the show by singing the beloved theme song.
Whelchel later talked about working with Aniston on the project and confessed that her kids were a bit star-struck by the "Friends" star being cast in the role of Blair. "When they chose Jennifer Aniston to portray Blair, they were so impressed. So anything that impresses my kids makes me feel good," the actor said during her interview with Fox News. Meanwhile, Aniston was more than happy to portray the character. "I wanted to go to a boarding school. I wanted a Mrs. Garrett, and I wanted all of those girlfriends," Aniston told Entertainment Tonight of her early love of "The Facts Of Life."
While Whelchel never got to show the world what she could have done as Rachel Green, she and Aniston did both get to show off their skills as Blair and the two will be forever bonded in their Hollywood journies.