The Real Reason Jennifer Aniston Almost Didn't Star In Friends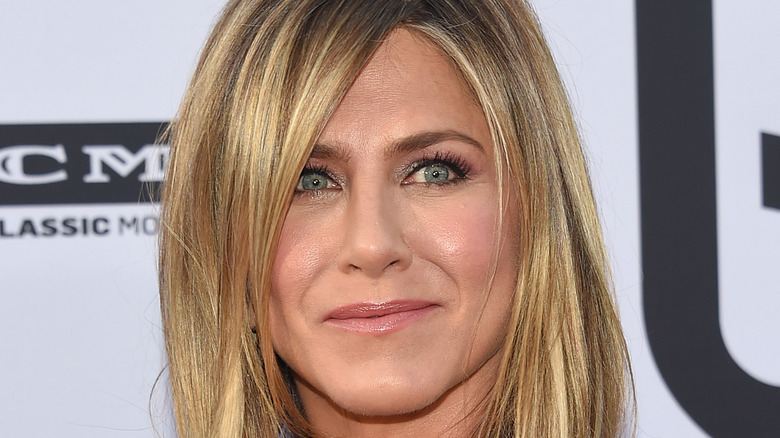 Shutterstock
Though the sitcom "Friends" aired its final episode in May of 2004, the series remains just as relevant as it was all those years ago (via History). After airing 236 episodes, the Emmy Award-winning series was put into syndication and continues to run on multiple networks and is available for streaming on HBO Max (via Rolling Stone). Though the show is a cultural phenomenon and will go down in history as one of the most successful sitcoms of all time, "Friends" would have never reached this status if not for the perfect casting of the six lead characters.
Each member of the ensemble cast was wildly talented, and the group had a natural chemistry that helped make each episode truly unforgettable. In 2012, almost two decades after the casting process for "Friends" began, the producers behind the beloved series finally opened up about how they found their six stars. In their interview with Vanity Fair, they revealed the story behind casting Jennifer Aniston in the iconic role of Rachel Green.
Jenifer Aniston was almost locked into a different sitcom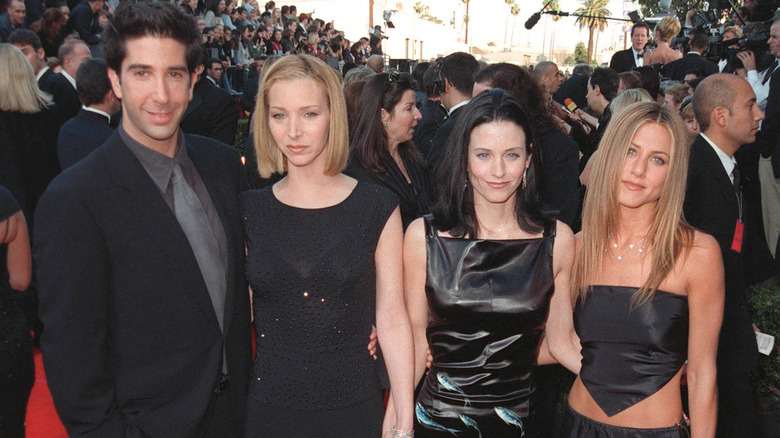 Shutterstock
One of the co-creators of "Friends," Marta Kauffman, revealed that the part of Rachel was the hardest to cast (via Vanity Fair). However, David Crane, one of the other co-creators of the series, ran into Jennifer Aniston one night in Hollywood and immediately realized she would be perfect for the role. Unfortunately, at the time, Aniston had been cast in the CBS series "Muddling Through" which was already on the air. The series had shot 10 episodes, and if it were renewed for a second season, "Friends" (on NBC) would have had to replace Aniston (via The Dipp).
The network decided to cast Aniston anyway and hoped for the best. Casting executive Lori Openden continued, "Jennifer Aniston and Matthew Perry were technically not available. We had second position [on both] — we were taking a gamble that the show in first position wasn't going forward. We auditioned other actors for Jennifer's part, but nobody else was good enough. It was a pretty big risk"  (via Vanity Fair). Aniston then went to Les Moonves, the then-president of Warner Bros. Television, and begged him to let her out of "Muddling Through." Thankfully, the CBS series didn't make it, and Aniston was able to create the Rachel Green that we know and love today.