How Taylor Swift Got Her Name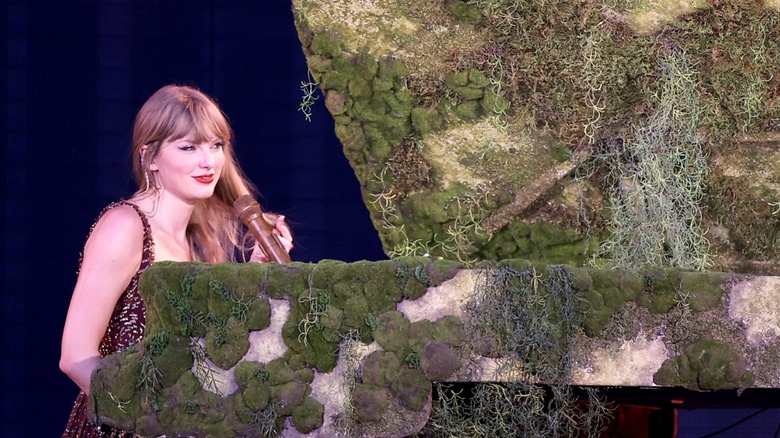 Mat Hayward/tas23/Getty
Taylor and Swift also performed together before she became a household name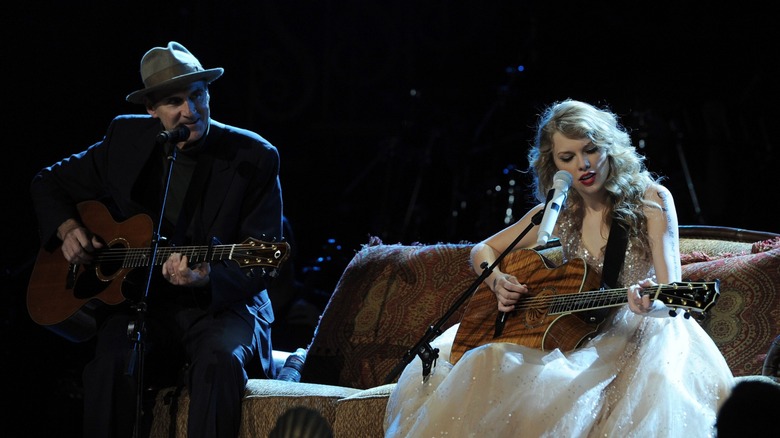 Larry Busacca/Getty
In a Stereogum interview from 2015, James Taylor was asked how it felt being connected to Taylor Swift as her namesake. He said, "It's hugely flattering and was a delightful surprise when she told me that. We did a benefit together, I think it was focused on teenage pregnancy, before [Swift] really took off. But she was playing guitar and singing her songs and I knew how remarkable she was." On finding out that Swift's parents were fans and that's how she got her name, Taylor told the outlet, "I got a real kick out of the fact that she'd been named after me," adding how it's "a great connection, I think."
Another great connection between Taylor and Swift comes in the form of a direct reference in one of Swift's songs. "Begin Again" was initially released in 2012 with the album "Red" and then re-released in 2021 as part of "Red (Taylor's Version)." The song chronicles a first date with a new person after a breakup. In one of the verses, Swift sings: "You said you never met one girl who had as many James Taylor records as you, but I do."
Some people want to name their children after Swift or her music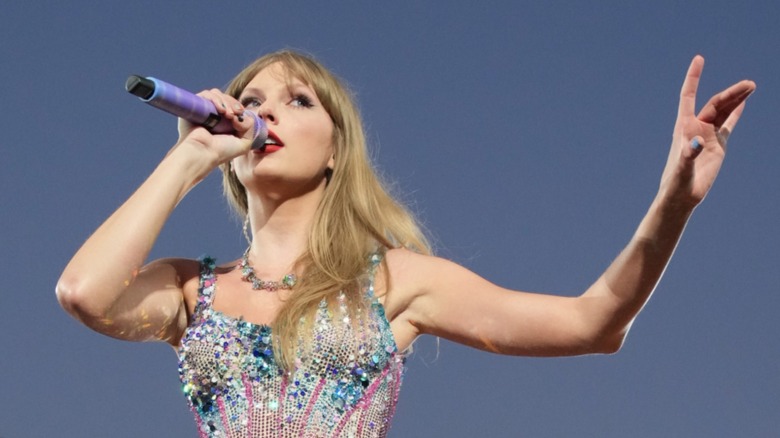 Jeff Kravitz/tas23/Getty
Everything has come full circle — Taylor Swift is so popular, she is now inspiring soon-to-be parents trying to choose their own baby names. In 2022, a Reddit user posted a question on the Taylor Swift Reddit thread asking for baby names inspired by Swift, adding, " ... the more unique the better!" The top comment on the thread included over 100 name suggestions from people in Swift's real life, her song lyrics, places significant to her, and more. Many other commenters suggested August, Betty, Willow, or Ivy, which are song titles from Swift's "Folklore" and "Evermore" albums.
The baby clothes company Miann & Co. posts baby name idea videos on their TikTok account. They have compiled unique baby names inspired by some of Swift's albums, along with names inspired by songs from musicians like Hozier and Lana Del Ray. Swift's music has also motivated artists to flock to TikTok with tattoo ideas based on her lengthy discography.