Canadian Prime Minister Justin Trudeau And Wife Sophie Announce They're Calling It Quits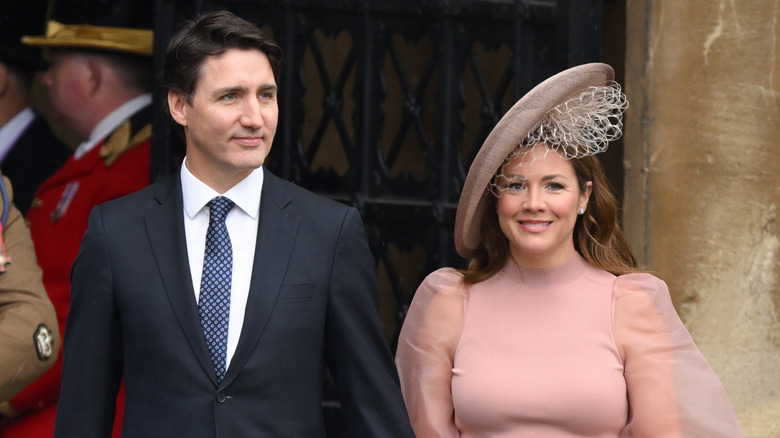 Karwai Tang/Getty Images
Justin Trudeau, Canada's Prime Minister, took a break from his usual social media content of official meetings and political events, to post on Instagram (in both English and French) that he and his wife Sophie Grégoire Trudeau are separating. He wrote: "Sophie and I would like to share the fact that after many meaningful and difficult conversations, we have made the decision to separate. As always, we remain a close family with deep love and respect for each and for everything we have built and will continue to build." Grégoire Trudeau posted the same, and they've asked for privacy at this time out of respect for their family. A separation agreement has already been signed, according to a statement from the Prime Minister's Office, per CTV News. The couple had been married since May 2005.
Grégoire Trudeau had missed some high-profile events in recent weeks, including a dinner for NATO leaders in Lithuania (via Politico). And there had apparently been talk about potential problems in their marriage in Canada's capital Ottawa, but this seems to be the first public confirmation of problems.
How did the former couple meet?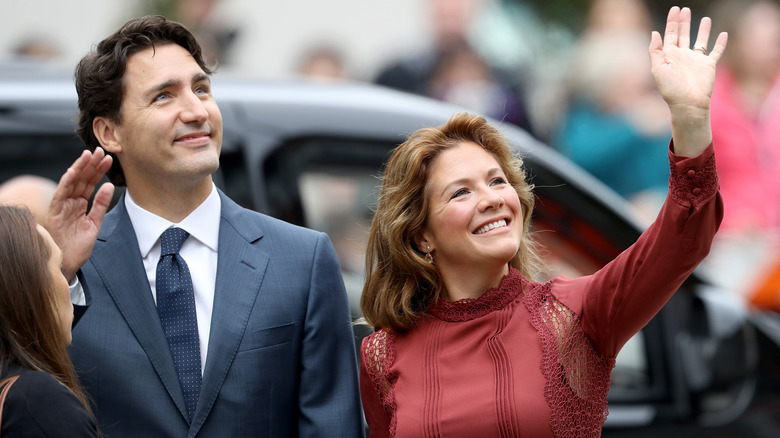 Chris Jackson/Getty Images
Justin Trudeau is the son of Pierre Trudeau, who some Canadians consider to be their country's best prime minister, which means Justin has been in the public eye for quite some time with some comparing him to the likes of the Kennedys, considering his good looks and political involvement. And his marriage to Sophie Grégoire Trudeau just added to that appeal; she was a former TV host and is an advocate for women's rights and environmental causes. The two first met when they were kids in Montreal; Sophie was friends with her future husband's youngest brother Michel at school, via Macleans.
They got to know each other as adults when they co-hosted a fundraising ball in 2003, and a couple of years later, they got married in Montreal. Justin described what made him fall in love with Sophie, telling Macleans: "There's this sweetness to her and a realness, with this edge of an intelligence that is very, very strong and anchored in some values that are unassailable." The couple has three children together: Xavier James, Ella-Grace Margaret, and Hadrien Gregoire.
Justin has made his own mark on the international stage with Sophie at his side. As the leader of one of the Commonwealth countries, Trudeau marked Queen Elizabeth II's death by declaring a federal holiday and attending her funeral. They also both went to King Charles III's coronation. Justin and Sophie were Canadian power couple goals for some, so this could be one of those celebrity breakups that hit fans hard.