Days Of Our Lives Failed Romance: Lucas And Carrie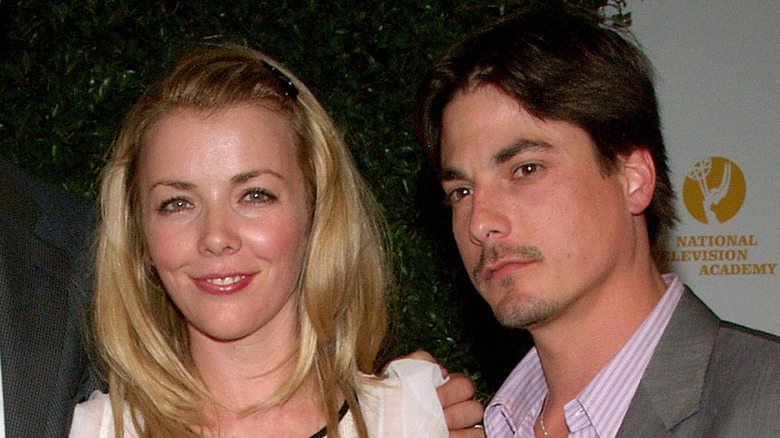 Michael Tran Archive/Getty Images
When it comes to "Days of Our Lives" couples, Lucas Horton (Bryan Dattilo) and Carrie Brady (Christie Clark) are by far one of the most complicated pairings. Carrie first came to Salem as a child and was revealed to be the daughter of Anna DiMera (Leann Hunley) and Roman Brady (Josh Taylor). As a young adult, Carrie found herself as the golden child of the Brady clan, leaving her younger half-sister, Sami Brady (Alison Sweeney) bitter and jealous. To make matters worse, Carrie began dating Austin Reed (Austin Peck), who was also the object of Sami's affection. The situation turned Carrie and Sami into enemies. Meanwhile, Sami looked to break up the happy couple and found the perfect partner in crime with Lucas.
Sami and Lucas had a shared goal as they wanted to pry Austin and Carrie apart so that they could have them for themselves. The situation got even more complicated when Lucas and Austin learned that they were half-brothers. Lucas eventually confessed his love for Carrie, but she revealed that she didn't feel the same way. 
Despite rejections, Lucas and Sami continued to try to come between Austin and Carrie, and things got wild when a paternity scandal turned their lives upside down and completely changed the dynamics of their relationships.
Carrie helped Lucas figure out he was the father of Sami's son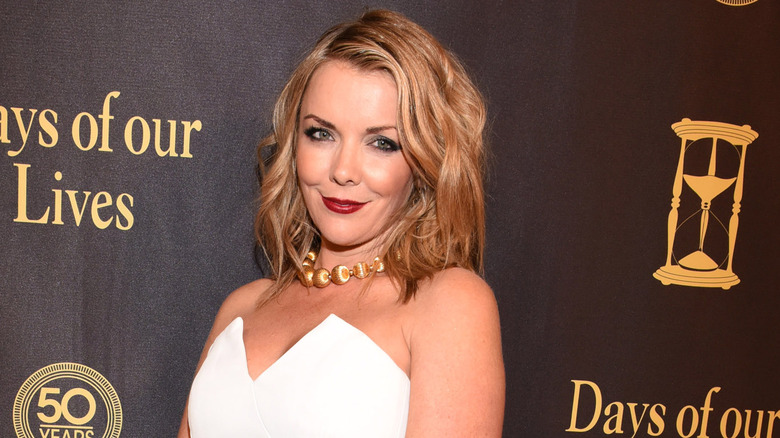 Vivien Killilea/Getty Images
In the early days of the Sami/Lucas/Carrie/Austin complicated love storyline, it was easy to see that Austin and Carrie were endgame. Meanwhile, Sami and Lucas also had an undeniable chemistry. After feeling down about their unrequited love for Carrie and Austin, Lucas and Sami found comfort in each other, which ultimately led to Sami's pregnancy with her son, Will. However, Sami used the pregnancy to her advantage, telling everyone that Austin was the father of the baby. Eventually, Carrie became suspicious and began to dig deeper into the situation. Carrie found out that Austin wasn't the father of the child, proving that Sami had actually conceived the little boy with Lucas.
Carrie busted in on Sami and Austin's wedding ceremony to share the news, shocking Lucas and changing his life forever. Years, later Carrie and Lucas found themselves reconnected when they worked together to save a company that meant a lot to Carrie. 
After all the scheming and drama surrounding their lives, Austin and Carrie split and Lucas found himself fawning over the older Brady sister all over again. Unfortunately, the couple never got a happy ending.
Lucas and Carrie had a short-lived marriage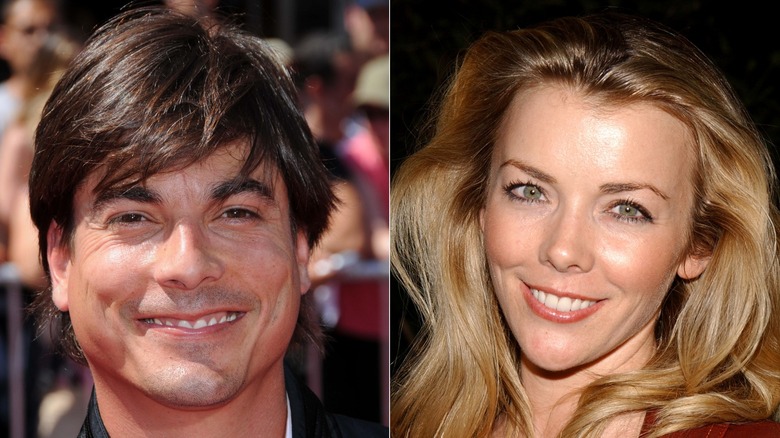 s_bukley/Shutterstock & Jean-paul Aussenard/Getty & undefined
"Days of Our Lives" fans watched as Carrie Brady's relationship with Austin Reed got complicated, and Lucas Horton couldn't make things work with the always scheming Sami Brady. Eventually, Lucas and Carrie both found themselves single and took their shot at love. The couple grew close and eventually, Carrie believed she was pregnant. Lucas was thrilled and the two quickly got married.
However, when it turned out that Carrie wasn't really pregnant, Lucas was devastated. He promised to stand by her side through the pregnancy disappointment, but Carrie had other ideas. She couldn't deny her love for Austin and the two began to have an affair behind Lucas' back. Lucas caught his brother and his wife together and opted to end the marriage immediately. Carrie wasted no time getting back together with Austin. The pair walked down the aisle together before leaving Salem, and their troubled history with Lucas and Sami behind.
Lucas and Sami went on to have a fan-favorite on-again, off-again romance, while Carrie and Austin continue to pop up in Salem from time to time. Even though Lucas and Carrie never seemed meant to be, they offered viewers so many memorable moments during their heyday on the soap opera.