Days Of Our Lives Classic Enemies: Carrie And Sami's Relationship Explained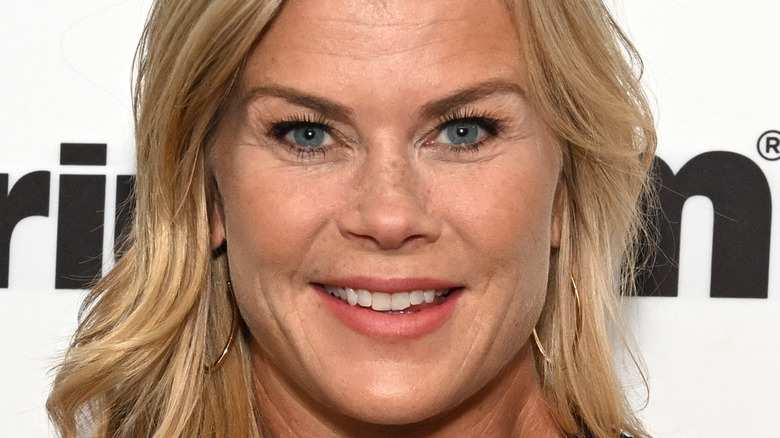 Slaven Vlasic/Getty Images
"Days of Our Lives" viewers have come to expect wild storylines, epic adventures, and iconic love stories throughout the years. The soap opera has given fans so many memorable moments. However, some of the most dramatic moments have come between bitter rivals who have taken the word "feud" to a whole new level. For example, there is no love lost between Gabi Hernandez (Camila Banus) and Lani Price (Sal Stowers). The two women have clashed several times and are true enemies (via Soaps). Meanwhile, Kate Roberts (Lauren Koslow) has also burnt some bridges over the years, feuding with her ex-husband Victor Kiriakis (John Aniston) and her long-time rival Vivian Alamain (Louise Sorel), per TV Insider.
Jennifer Horton (Melissa Reeves, Cady McClain) has also engaged in a decades-long feud with her former high-school nemesis Eve Donovan (Kassie DePaiva). Of course, who could forget Sami Brady's (Alison Sweeney) years-long hatred for Nicole Walker (Arianne Zucker)? While Sami and Nicole may be adversaries, Sami's long-running feud with her own sister, Carrie Brady (Christie Clark), has been one of the most shocking over the years, per Celebrating The Soaps.
Carrie and Sami could never seem to bury the hatchet, and it made for some of the juiciest storylines in the sudser's history.
Sami wanted Carrie's boyfriend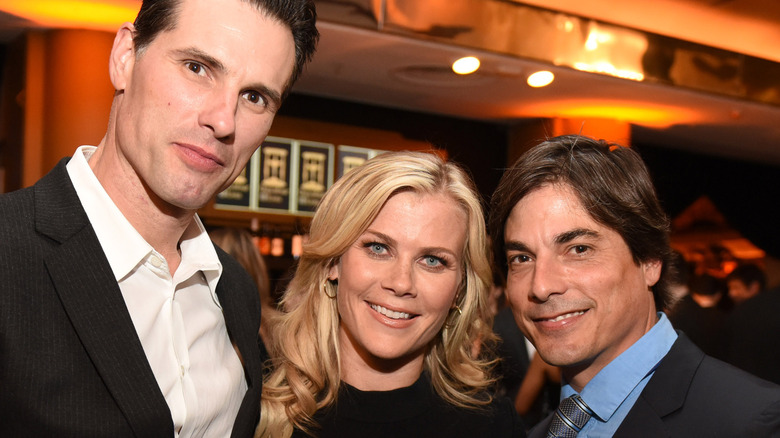 Vivien Killilea/Getty Images
Longtime "Days of Our Lives" viewers will remember that Sami Brady and Carrie Brady are half-sisters, both born to Roman Brady. The pair had very different outlooks on life, as Sami was deemed the bad girl and Carrie the golden child. As young women in Salem, Carrie and Sami's relationship never really blossomed, mostly due to Austin Reed (Austin Peck). Carrie and Austin were dating when Sami met the handsome young boxer (via Soaps in Depth). Sami immediately became infatuated with him and began scheming to break the couple up so she could have Austin for herself. Sami enlisted the help of her friend Lucas Horton (Bryan Dattilo). Not only was Lucas Austin's half-brother, but he was also in love with Carrie.
Sami did everything in her power to try to steal Austin away from Carrie. She even drugged him and convinced him that they had slept together and that she was pregnant with his child. In reality, Sami was pregnant with Lucas' baby, as the two friends had become intimate while comforting each other one night. After Sami's son, Will, was born, she tricked Austin into marrying her. The pair raised Will together for a short time until Carrie discovered the truth about Will's paternity, per Soap Central.
Carrie broke up Austin and Sami's big church wedding and revealed the truth. Austin immediately returned to Carrie, and the two tied the knot. However, the feud between Sami and Carrie didn't end there.
Sami and Carrie's feud continues on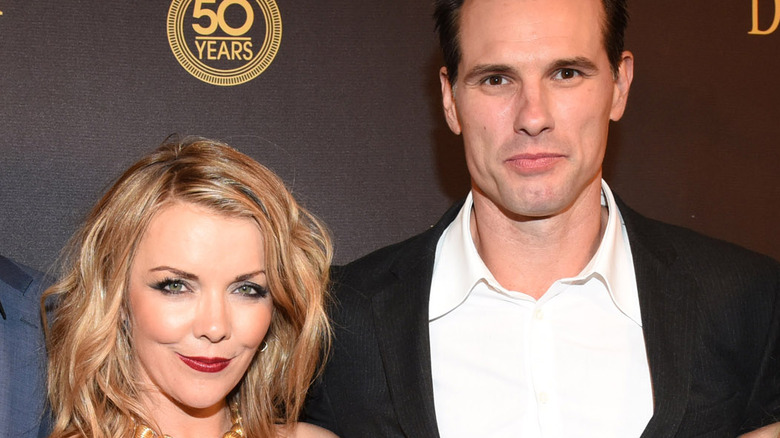 Vivien Killilea/Getty Images
"Days of Our Lives" fans watched Austin Reed and Carrie Brady's relationship fall apart, and the couple eventually divorced. Following their split, Lucas Horton tried to get back into Carrie's good graces, and the two began dating. However, she couldn't deny her lasting love for Austin (via Soaps in Depth). Sami Brady attempted to keep them apart by blackmailing a doctor into warning them against having children together. Finally, Austin and Carrie discovered Sami's scheme and remarried, later moving to Switzerland together.
In 2011, Carrie and Austin returned to Salem, but their relationship was strained. Carrie began working closely with Sami's husband, Rafe Hernandez (Galen Gering). The two began to have feelings for each other, and after working on a case together, they even shared a passionate kiss (via Soap Central). Sami and Austin walked in to find the two in a lip lock, putting even more strain on Carrie's relationship with her husband and sister. Carrie eventually decided that she wanted to be with Rafe, but she found out that she was pregnant with Austin's baby. Carrie ultimately chose to leave town with Austin to raise their family, per Soaps. Sami and Rafe's relationship didn't survive, and they split, both moving on to new love interests.
Sami and Carrie's relationship has always been complicated, and it seems impossible for them to ever move on from the past and start fresh. However, watching the sisters battle it out has always been a source of entertainment for viewers and will likely continue.