Josh Swickard's Wife Lauren Lands Her Own General Hospital Role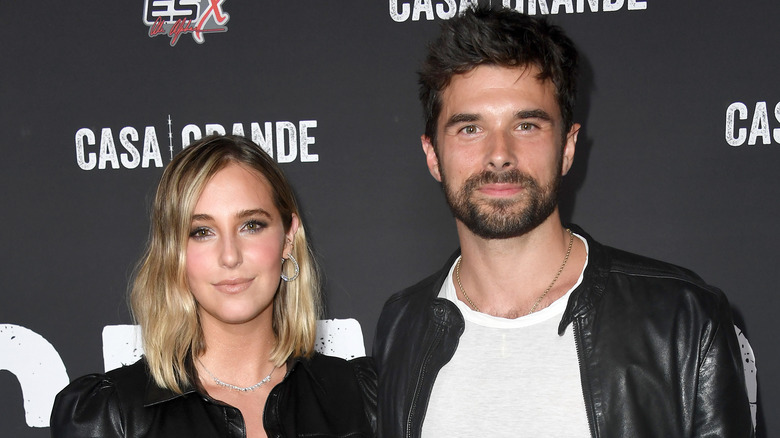 Albert L. Ortega/Getty Images
After the death of Nathan West (Ryan Paevey), "General Hospital" needed to fill the void at the Port Charles Police Department. In 2018, the soap brought in Josh Swickard to play Harrison Chase, a detective with ties to several characters on the canvas. Over the last five years, Chase has become deeply woven into the fabric of "GH," making himself integral to many storylines. 
While Chase has had no shortage of romance since relocating to Port Charles, these entanglements have been rife with drama. His past with criminal Nelle Benson (Chloe Lanier) almost cost him everything because of his willingness to skirt the law. However, Chase and Willow Tait's (Katelyn MacMullen) relationship was forced to end prematurely to assist in her custody case against his former flame, Nelle. Despite these issues, it appeared as if Brook Lynn Quartermain (Amanda Setton) could be the one that lasted. Sadly, they too have had their fair share of turbulent times since admitting their feelings for one another.
Regardless of Chase's love life, the actor behind the character appears to be in a happy and healthy marriage. He has been married to fellow actor Lauren Swickard since 2019, and they have two children together. In an exciting turn of events for their family, Lauren is now joining the cast of "General Hospital" alongside her husband, causing Josh's worlds to collide in a big way. 
Lauren will be playing a nurse at Ferncliff Aslyum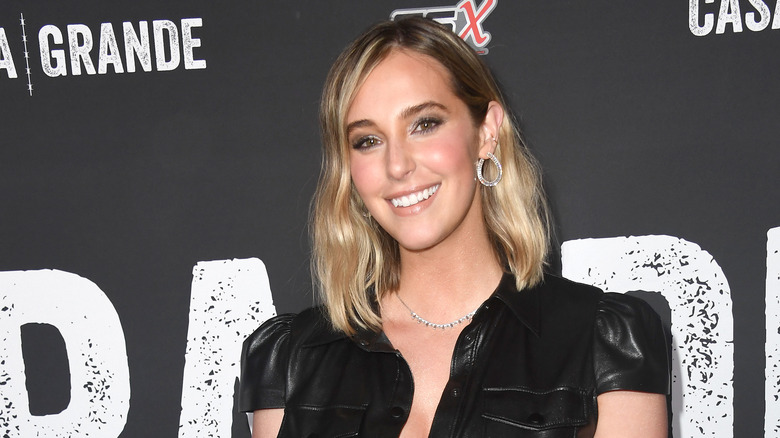 Albert L. Ortega/Getty Images
According to Soap Opera Digest, Lauren Swickard is making her debut on "General Hospital" playing a nurse named Janet at Ferncliff Asylum. Chase's close friend Sasha Gilmore was recently shipped off to Ferncliff after being driven to a place of mental instability by her former mother-in-law. Now, Gladys Corbin (Bonnie Burroughs) is in charge of Sasha's conservatorship and wants access to her money. It's likely that Lauren's scenes will be somehow associated with Sasha's storyline. 
Regarding her special role on "GH," Lauren said, "I'm so excited to be a part of the show because I've loved everybody there for years now, just being there with Josh through everything. I love the producers and some of the cast members are actually my best friends. So it's just been so special to be a part of this." Josh, beaming with pride, couldn't help but praise Lauren for her experience on the set of the sudser. Josh stated, "I was more nervous than Lauren was, just because I know what a weird beast it is [to shoot a soap opera]. Most of her work lately has been feature film stuff, which is just a completely different flow. But I was blown away by how calm and composed she was."
Lauren Swickard's first appearance as Janet will air, but it's not long now. It's important to note that daytime actors have a special contract with the SAG-AFTRA union which allows them to continue filming despite the ongoing strike.