Meghan Markle Relishes Her Role As Regular Mom Away From The Royal Spotlight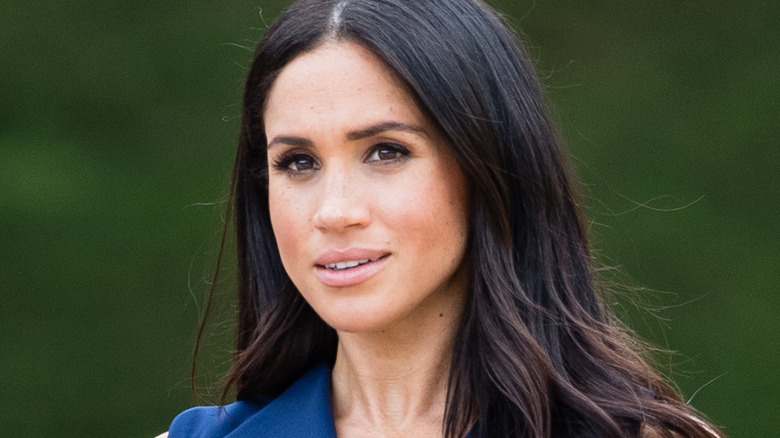 Samir Hussein/Getty Images
Meghan Markle is currently working on her most important job yet: Being a mom. Since she and Prince Harry stepped down as senior members of the royal family and moved to the United States, their relationship with the royal family has been strained, to say the least, but Meghan is said to be focusing on the here and now — and that's her children. "The situation with [Harry's] father and brother is still very difficult for him. Meghan is always supportive of it though. She used to be negative about it. It seems she has kind of moved on now," a source told People magazine. The source added that the Duchess of Sussex "just wants to focus on their kids and their life in Montecito."
Motherhood has always been on Meghan's wishlist and it's something that she cherishes. "It's very important to me. I love doing it," she said on an episode of her "Archetypes" podcast in November 2022. "It is so much work to be a mom when you are just trying to be a conscious parent to raise good, kind human beings," she added. Ever since Prince Harry and Meghan left the UK, they have both been dedicated to ensuring that their children are safe and happy as they continue to embark on their journey away from royal life. And they aren't playing by anyone's rules when it comes to what's best for their family and kids.
Prince Harry and Meghan Markle's kids are afforded privacy in Montecito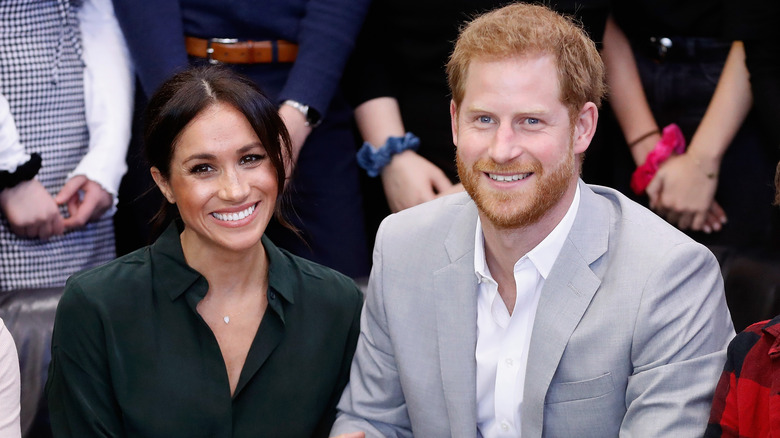 Chris Jackson/Getty Images
Prince Harry and Meghan Markle have forgone royal traditions on more than one occasion. For example, when Prince Archie was born, he didn't make his worldwide debut on the steps of St. Mary's Hospital in London like all three of his first cousins — and his own father. Instead, Harry and Meghan stepped out with their baby at Windsor Castle when he was two days old, according to Good Morning America. Meanwhile, Princess Lilibet never made such a debut, with the former working royals sharing the baby's first photo when she was a few months old. 
Moreover, a source told People magazine that the Duchess of Sussex is very much a regular mom. Archie and Lilibet "have several play areas, including a climbing gym on their property" where they are allowed to just be kids. In addition, Meghan does the school drop-off and pick-up herself and "talks to everyone; there is no pretense," the source added. Their lives in California have offered them ultimate privacy; Archie and Lilibet have almost never been caught by the prying paparazzi lens, and any photographs of them are only published when Harry and Meghan approve. All of these things seem to go hand-in-hand with how Meghan pictured her life as a mom.