Here's When Harry And Meghan's Son Can Be Called Prince Archie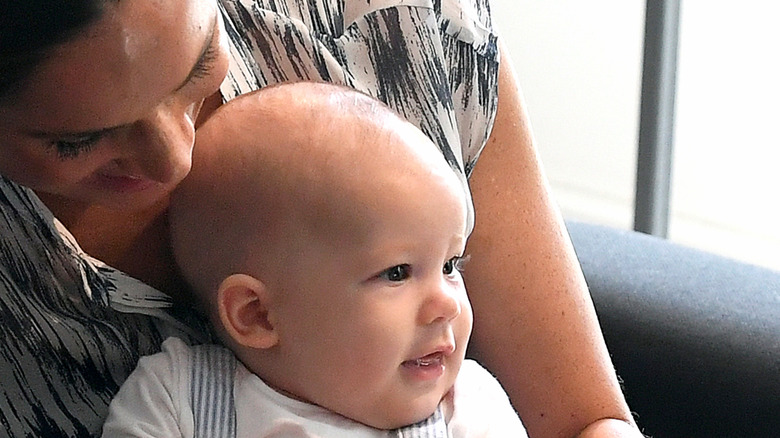 Pool/Getty Images
Among the many bombshells dropped during Meghan Markle and Prince Harry's interview with Oprah Winfrey was the fact that the couple's children, Archie and Lilibet Mountbatten-Windsor, would not be given the titles of prince and princess. Markle claimed that a certain convention had been changed upon Archie's birth to prevent her son from becoming a prince. Though Markle cited a convention, called the 1917 Letters Patent, in which the children and grandchildren of a monarch are given the title of prince or princess, Archie and Lilibet are great-grandchildren of Queen Elizabeth — meaning that they are not guaranteed a title such as prince or princess, CBS News reports. However, it is worth noting that Queen Elizabeth did give Prince William's children these titles, though this is likely because they are directly in the line of succession behind their father. "Even with that convention I'm talking about — while I was pregnant, they said they wanted to change the convention for Archie. Well why?" Markle asked during her interview with Winfrey in March 2021, per CBS News.
When Prince Harry and Markle officially left their royal duties behind in early 2021, they also left behind several royal titles. Showbiz CheatSheet reports that Markle and Prince Harry would no longer formally be using "His Royal Highness" or "Her Royal Highness," though they still retain the titles of Duke and Duchess of Sussex. Will Archie ever become a prince?
Archie might become a prince when his grandfather becomes king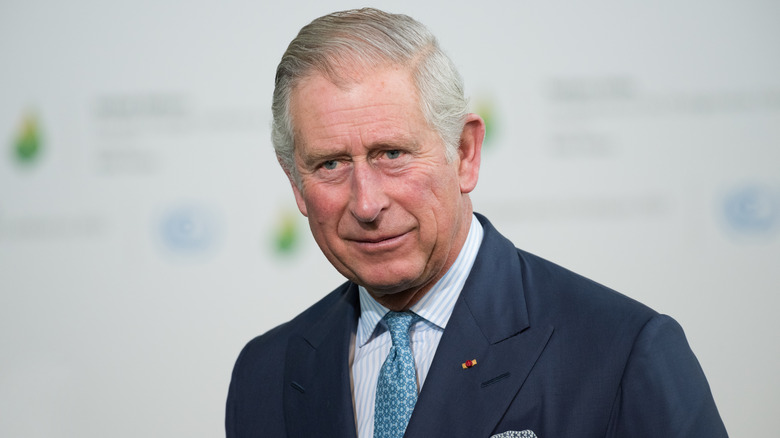 Frederic Legrand - COMEO/Shutterstock
The U.S. Sun reports that Prince Harry and Meghan Markle's son, Archie Mountbatten-Windsor, will inherit the title of prince when his grandfather, Prince Charles, takes over the throne from Queen Elizabeth. This means that Archie will only become a prince when Queen Elizabeth dies, which makes this a bittersweet occurrence. This development seems to go along with the aforementioned 1917 Letters Patent, given the fact that Archie will be the monarch's grandchild when Prince Charles ascends the throne.
There has been some speculation as to how Prince Harry and Markle will handle this new title — and if they will even want the title of "prince" for their son at all, according to People. Further, there has been even more speculation as to whether or not Prince Charles will alter the 1917 Letters Patent, as he has reportedly been in the process of working out how to downsize the royal family upon his ascension to the throne. "Harry and Meghan were told Archie would never be a Prince, even when Charles became King," a source close to the royal family told Daily Mail in June 2021.
The royal family is currently considered to be the 22 highest-ranking members, which (per the Royal Family's website) includes Prince William and his children, Prince Harry and his children, and Prince Andrew and his children, among others. Insider reports that Prince Charles' new plan would only include eight senior-ranking members of the royal family, including Prince Edward and Sophie, Countess of Wessex, Prince William and Kate Middleton, Prince Charles and the Duchess of Cornwall, and Princess Anne.