Princess Diana & Dodi Al-Fayed's Love Yacht 'Cujo' Meets Grim Fate Nearly 26 Years After Their Deaths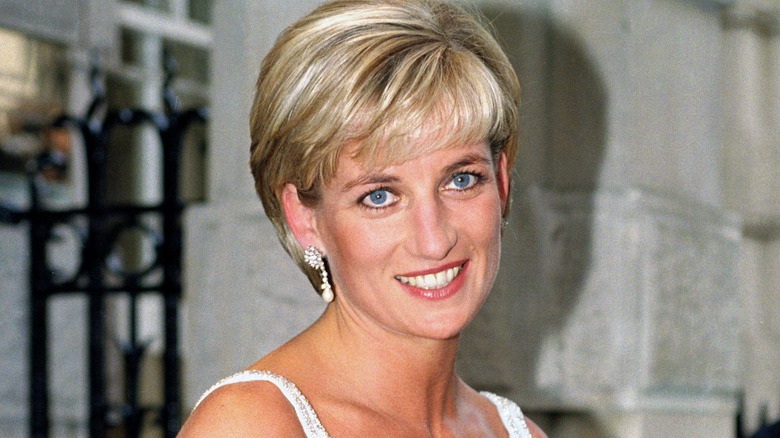 Antony Jones/Getty Images
Princess Diana's relationship with Dodi Al-Fayed has always been met with a great deal of interest and curiosity from royal watchers around the globe. After Diana's divorce from then-Prince Charles, she and Al-Fayed began dating in 1997, the year they both tragically died. 
Diana and Al-Fayed would spend the summer months together, vacationing in the South of France just days before a car crash in Paris would claim their lives. According to the Daily Mail, the couple spent time on Dodi's luxury yacht named "Cujo." The boat ended up being a playground for the lovers, who were often photographed by paparazzi as they continued getting to know one another. 
Flash forward to 2023, and Cujo is no more. The yacht sunk to the bottom of the ocean on the French Riviera after hitting an object, The Times of London reports. The incident was considered an emergency and a rescue for the seven people onboard ensued.
All 7 people on 'Cujo' were rescued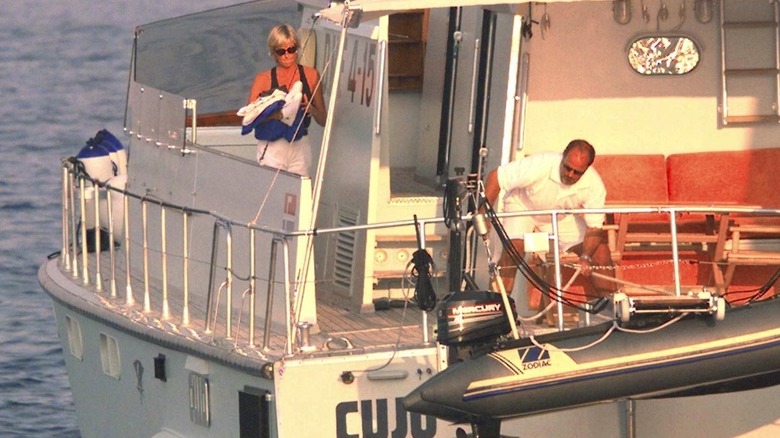 Best Image / BACKGRID
On July 29, a call was made by the boat's skipper about Cujo taking on water, local police said (via the Daily Mail). Thankfully, all seven people on board were rescued safely and were not harmed, despite the scary situation. Now, reports indicate that the boat is almost 8,000 feet below the surface of the ocean, resting in the Mediterranean Sea just about 18 miles off the coast of Nice, France. 
The yacht was built in Italy in 1972. Over the years, many celebrity guests, such as Clint Eastwood and Bruce Willis, have spent time on Cujo on the French Riviera.
And if you're wondering how Dodi Al-Fayed may have been able to afford such a pricey toy, his father Mohamed Al-Fayed is a billionaire who once owned Harrods Department Store. Dodi also worked as an executive producer on a number of movies during his time. He and Princess Diana both loved being on the ocean and spent much time onboard Cujo and Al-Fayed's father's yacht, "Jonikal." Now, however, one of the only remaining pieces of their love story has been lost to the depths.