The Kennedy Family Members Who Actually Inspired Taylor Swift's Starlight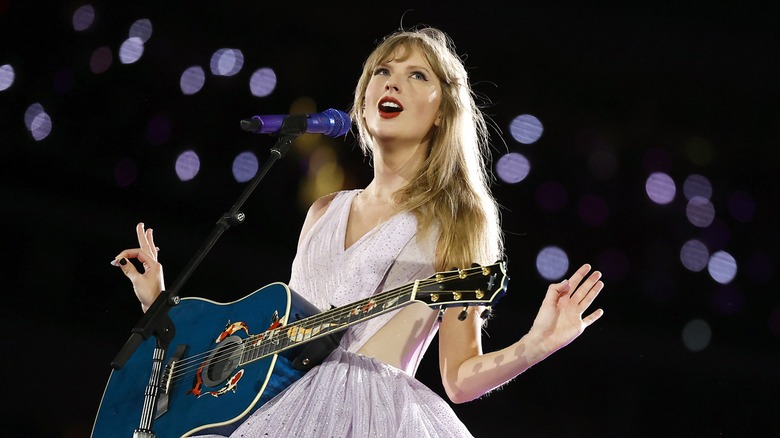 Emma Mcintyre/tas23/Getty
So many of Taylor Swift's songs are about her life, but not all of them are. An example of a song from her discography that is loosely inspired by someone else's life is "Starlight" from Swift's "Red" album. "Red" was released in 2012, and "Red (Taylor's Version)" was released in 2021. "Starlight" is Track 15 on both albums, and the song came about after Swift found an antique photo of Ethel Kennedy and Robert F. Kennedy dancing.
In October 2012, around the time of the original "Red" release, Swift spoke with The Wall Street Journal about how she wrote the song "Starlight." She told the outlet, " ... I came across this picture of these two kids dancing at a dance. It immediately made me think of how much fun they must have had that night." Swift said she realized the teenagers were Ethel and Robert. "So I just kind of wrote that song from that place, not really knowing how they met or anything like that," she added.
The lyrics to "Starlight" fictionalize how Ethel and Robert met, when the narrator sings about meeting, " ... Bobby on the boardwalk, summer of '45."
Swift got to spend a holiday with Ethel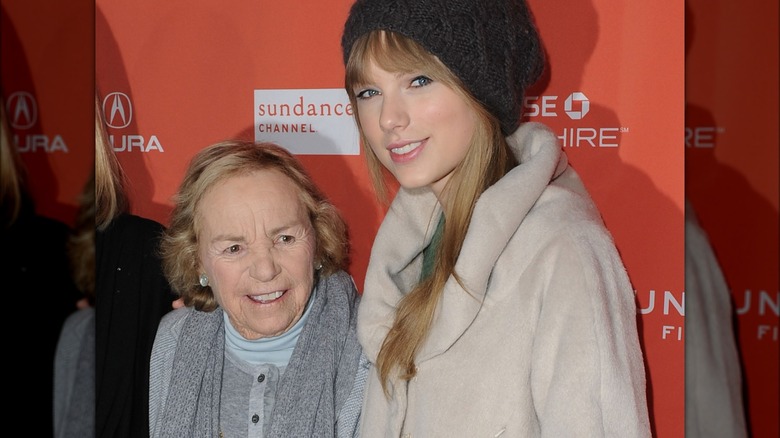 C Flanigan/Getty
After writing her song about Ethel Kennedy and Robert F. Kennedy, Taylor Swift met one of their daughters, Rory Kennedy. According to "The Kennedy Heirs: John, Caroline and the New Generation" by J. Randy Taraborrelli, Rory reached out when she heard that Swift was a fan of the Kennedy family — and especially her mother Ethel — and asked for concert tickets for her and her daughters (via Toronto Star). In her interview with the Wall Street Journal, Swift said she told Rory about the song "Starlight" backstage. Rory got Swift and Ethel connected, and after becoming acquainted, Ethel invited Swift to the Kennedys' 2012 Fourth of July festivities.
Swift participated in all the usual summer activities the Kennedys did and even performed an acoustic version of "Starlight" for the family, and Ethel loved it. "She is just sensational, inside and out," Ethel said to the Cape Cod Times later that year. "She's very kind and ... do you know what she really is? She's game. She had never sailed before. She sailed. She had never gone dragging before, she dragged. She played everything that everyone else was doing and she was good at it" (via Vanity Fair).
Swift's time with the Kennedys sparked a romance between her and Conor Kennedy, one of Ethel's grandsons.
Conor inspired some of the 'Red' tracks too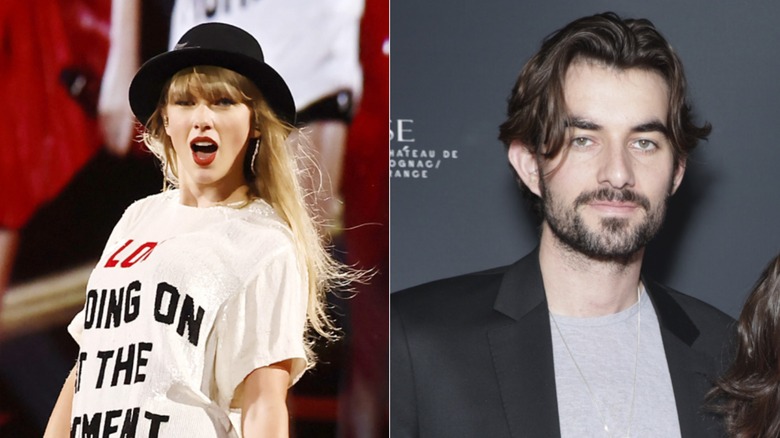 Emma Mcintyre/tas23 & Momodu Mansaray/Getty
Taylor Swift dedicated "Starlight" to Ethel Kennedy in the liner notes of "Red" when it was originally released in 2012. The liner notes for the song "Everything Has Changed" include the hidden message "Hyannis Port," which is the town in Massachusetts where Swift spent the Fourth of July with the Kennedys. That implies that "Everything Has Changed" is about Swift's blossoming relationship with Conor Kennedy. However, their relationship eventually fizzled out. Some people assume that the song "Begin Again" from "Red," a song about starting a new relationship after a breakup, is also about him.
The "Begin Again"-Conor connection can be interpreted in two ways. Firstly, the song could be about Swift starting a relationship with Conor after she and Jake Gyllenhaal broke up. The other theory is that it is about Swift moving on from Conor and onto a new love. The liner notes for "Begin Again" lean toward the former theory because that song's hidden message is "I wear heels now." Gyllenhaal is only one inch taller than Swift, and it's possible he did not like her wearing heels and being taller than him.
"Starlight" has not been forgotten about since its 2021 rerelease. Despite not being on the main Eras Tour setlist, Swift sang "Starlight" as a surprise song a show on July 15, 2023, in Denver, Colorado.