Sharon Farrell, The Young And The Restless Star, Dead At 82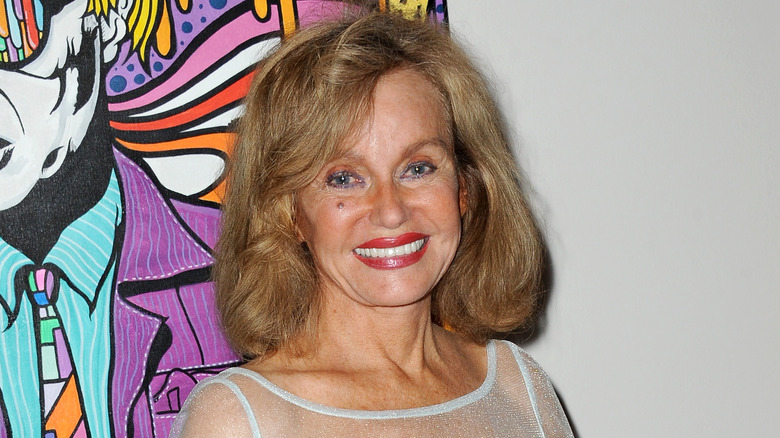 Albert L. Ortega/Getty Images
We may receive a commission on purchases made from links.
"The Young and the Restless" star Sharon Farrell has died at age 82. On August 2, Farrell's sister, Dale Candice Forsmoe, posted a message on her own Facebook page, as well as the Facebook group "Sharon Farrell 'Hollywood Princess from Sioux City Iowa,'" that stated, "My sister, Sharon Farrell, passed away May 15, 2023 at LA Downtown Medical Center." According to Deadline, her family was unaware of her death until recently, and did not know the cause. Farrell played Florence "Flo" Webster on the hit soap from 1991 to 1997, who was a part-time sex worker that ended up marrying con-man David Kimble (Michael Corbett), who just happened to be her daughter Nina Webster's (Tricia Cast) ex-husband.
Her first acting gig was the 1959 film "Kiss Her Goodbye," and she went on to feature in a vast number of TV shows, including "Dr. Kildare," "Kolchak: The Night Stalker," and "Police Story." Prior to landing the job at "Y&R," Farrell's most famous role was that of Detective Lori Wilson on the original "Hawaii 5-0." (She's the last actor from the series to die.) According to her website, she was married four times to talent agent Ron Deblasio, accountant Steve Salkin, and actors John Boyer and Andrew Prine, the latter of which co-starred in her first film. She was also with business manager Dale Trevillion for almost 40 years, effectively making them common law spouses. She is survived by her son, Frederick "Chance" Forthmann Boyer.
Sharon Farrell wrote a memoir and was brutally honest on her blog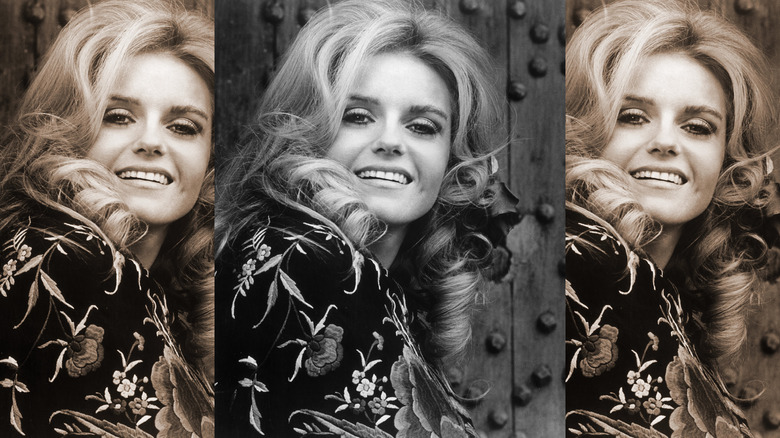 Hulton Archive/Getty Images
Sharon Farrell had also been in several films, including "Lone Wolf McQuade" (1983), "Night of the Comet" (1984), and the cult horror classic, "It's Alive" from 1974. According to the biography on her website, during childbirth, her heart stopped for four minutes, causing brain damage that required her to re-learn how to walk, talk, read, and write. She joined "The Young and the Restless" in order to show everyone that she could still work competently. The multi-talented Farrell also sold prints of her paintings on her website, and in 2013, she wrote a candid memoir titled "Sharon Farrell 'Hollywood Princess' From Sioux City, Iowa: The 'Bad Girl's' Story!" that disclosed personal details from her career of more than 50 years.
In her blog post from October 17, 2016, Farrell was brutally honest in alleging her relationship with common law husband Dale Trevillion was fraught with abuse. She claimed he'd controlled and used her money since 1975, and further stated, "I was beaten up and drugged constantly, heroin is hard to NOT want, and cocaine and the grass of course. Ever since I met this aphid; I was forced [to sign] anything he put in front of me. I did trust him with my life and was so drugged up half the time I didn't see any red flags...Just black eyes and broken bones."
Her blog also detailed her current financial woes and her musings on life and movies.
If you or someone you know is dealing with domestic abuse, you can call the National Domestic Violence Hotline at 1−800−799−7233. You can also find more information, resources, and support at their website.