What Happened To Nina Webster's First Child On The Young And The Restless?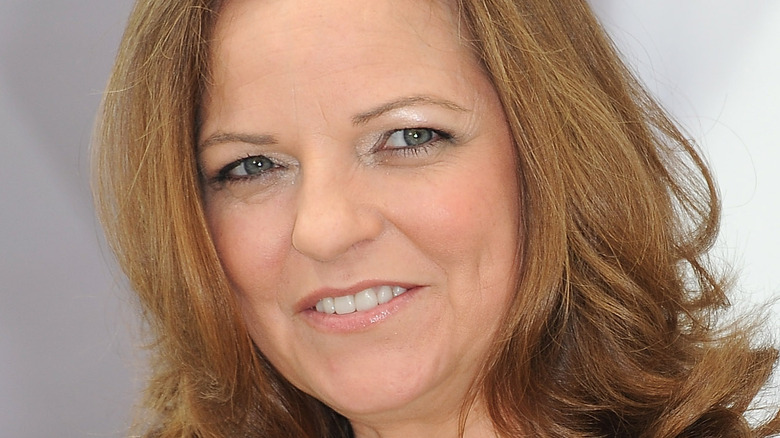 Pascal Le Segretain/Getty Images
When a show has a decades-long tenure like "The Young and the Restless," it allows the audience to watch characters grow and change as they experience all kinds of life events — or watch them experience life without the growing and changing, as often happens on "Y&R."
That's certainly the case with Nina Webster (Tricia Cast), who first turned up in Genoa City as a teenage runaway in 1986. Nina quickly became close friends with Christine "Cricket" Blair (Lauralee Bell). Unfortunately, friendship only goes so far in a place like Genoa City, and it wasn't long before Nina set her sights on Cricket's boyfriend, Phillip Chancellor III (Thom Bierdz). Nina gave birth to a son, Phillip "Chance" Chancellor IV, and eventually, she and Phillip III were wed.
Somehow, Cricket found it in her heart to forgive Nina, and the two remain friends to this day. In fact, when Nina returned to Genoa City for her son's wedding in December 2020 — which just so happened to be the 12,000th episode of "Y&R" — fans were particularly excited to see the two women back together again.
The sad story of Webster's first-born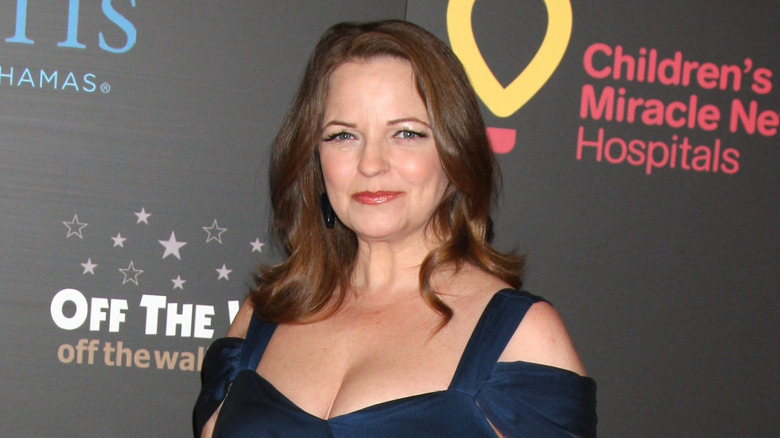 Joe Seer/Shutterstock
It's true that Nina is the mother to Phillip Chancellor IV, but he isn't actually her firstborn child. When Nina arrived in Genoa City, she was already pregnant with the child of a boy named Jimmy. But with Jimmy locked up in a juvenile detention center, Nina was on her own. Seeking solace, Nina moved in with Rose DeVille (Darlene Conley), who ran a home for unwed mothers, and she planned to give her child up for adoption after its birth. But what Nina didn't know is that Rose secretly ran a scheme selling babies on the black market, and when Nina changed her mind about the adoption, Rose stole her baby anyway.
After many years of being unable to track down Rose or the son she gave birth to, in 2010, Nina discovered that Ronan Malloy (Jeff Branson) was her long-lost child. The very same Ronan who had recently arrived in Genoa City and made an enemy of her son Chance (then John Driscoll). The unexpected reveal was a treat for longtime fans as it continued a storyline that had aired on-screen decades earlier.
It turned out Ronan wasn't exactly who he seemed, but what else would you expect on a soap?
So, what happened to Ronan?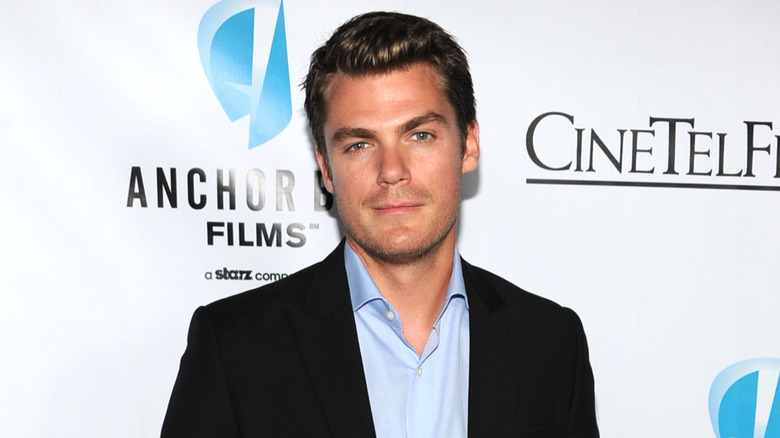 Frazer Harrison/Getty Images
When Nina Webster first met Ronan Malloy, she only knew him as the partner of her cop son, Chance Chancellor, with whom he didn't quite get along. It probably didn't help that Ronan had started dating Chance's ex, Chloe Mitchell (Elizabeth Hendrickson). So while Chloe had learned Ronan's true identity, he had yet to share it with his birth mother, Nina, to whom he had only spoken briefly.
Things took a turn for the worse when Ronan accidentally shot Chance on the job. Chance was presumed dead, and Chloe was unable to forgive Ronan for what he did. However, when Ronan's own health declined, "The Young and the Restless" viewers discovered that things weren't as they seemed. Chance was actually alive, and together he and Ronan had faked his death so he could enter the Witness Protection Program. Chance only re-emerged and came out of hiding to save his brother from succumbing to the liver disease that killed his father — by providing him with a liver transplant. Unfortunately, this is how Nina learned that Ronan was her firstborn son, whom she'd given up for adoption many years ago. Sadly, once Ronan was out of surgery, the FBI took him away.
Later, Ronan returned to Genoa City to investigate the death of Diane Jenkins. Nina was upset with Ronan when he would explain to her why he had disappeared from town. However, by the time he left Genoa City again months later, she had come around. Shortly after he left, Nina received a heartfelt gift from her first-born son, leaving their storyline on a positive note.