Will The Culpo Sisters Return To TLC For A 2nd Season?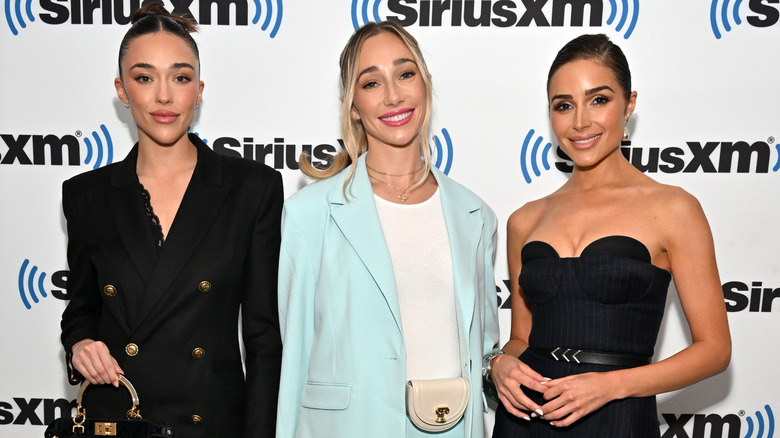 Slaven Vlasic/Getty Images
In October, TLC released the trailer for a brand new reality show starring former Miss Universe, Olivia Culpo, and her two sisters, Sophia Culpo and Aurora Culpo. The show, titled "The Culpo Sisters," gave viewers a sort of inside look at everything from the sisters navigating work and play to their romantic relationships. With plenty of special appearances from other family members, including their parents, Susan and Peter Culpo, the show provided a fresh perspective on family life. The first season consisted of just six episodes, which left many fans wanting more. 
Earlier in 2023, the show started airing on Max, HBO's streaming service, and Olivia says that Season 2 really hinges on people tuning in. "There is so much drama right now that I wish we were getting on camera," Olivia told E! News in February. "As far as Season 2 goes, well, I can't reveal too much, but we need everybody watching on HBO Max and that's the new home for it. Once we get everybody on that platform, I think that we'll have some really exciting news," she added. While the show has yet to be officially renewed for a second season, the Culpo sisters have given fans a sneak peek of what they might see if they get the green light, thanks to social media.
Olivia Culpo's engagement could be on Season 2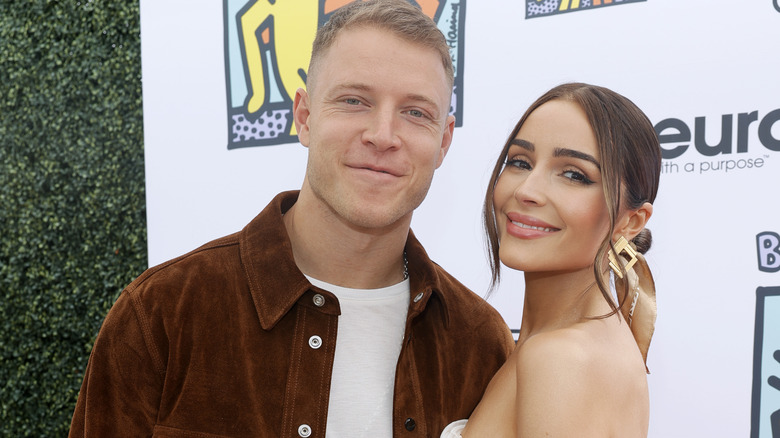 Stefanie Keenan/Getty Images
One thing that fans of "The Culpo Sisters" might see on Season 2 is Olivia Culpo's engagement to now-fiancé Christian McCaffrey. The NFLer got down on one knee on April 2, 2023. According to founder and CEO of Ring Concierge Nicole Wegman, McCaffrey went with a "beautifully cut Oval flanked with Epaulette side stones in a handcrafted gold and platinum setting" (via People magazine). Three months later, Culpo and McCaffrey celebrated their engagement with family and friends at an outdoor soiree in Culpo's home state of Rhode Island. Culpo shared photos and videos from the event from beginning to end on Instagram, and it seems as though each aspect of the celebration, from planning to party, would make for great reality television. That is, of course, if cameras were rolling. And, if not, there's always the couple's upcoming wedding.
And Olivia, who once dated Nick Jonas, isn't the only Culpo sister who's had big relationship changes. Sophia Culpo and her boyfriend Braxton Berrios broke up earlier in the year. "Towards the end of it, we got in conversations along the lines of we just weren't working out. So when we split back in January, that's why," Berrios told Entertainment Tonight. He and Sophia had been together for two years and many people thought they were end game. Sophia hasn't said too much about how things played out with Berrios — but her split could easily be a story line on Season 2 of "The Culpo Sisters."
Fans of 'The Culpo Sisters' are really hoping the show returns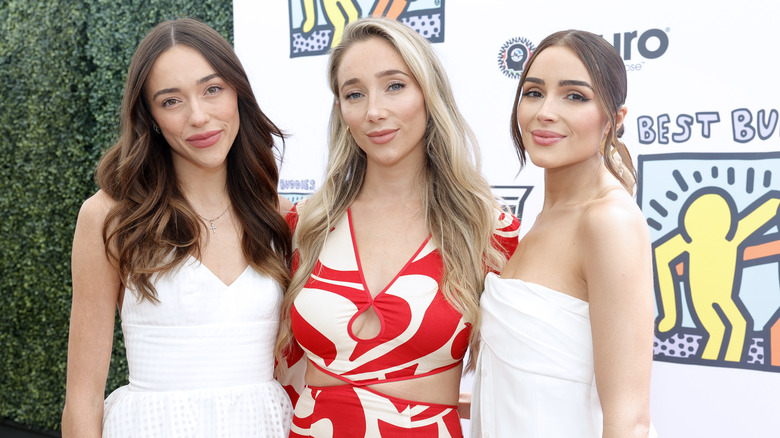 Stefanie Keenan/Getty Images
While the Culpos wait and see if their reality show is picked up for Season 2, many fans have said that they are hoping to see more of the girls on television. Back in February, Olivia Culpo shared that Season 1 was streaming on Max and teased that they have "too much drama going on right now not to film" in an Instagram caption. Dozens of fans took to the comments section of the post to react — and to let Culpo know that they really are hoping to see more episodes. 
"I will leave it playing all day long on every tv," one Instagram user said. "Already binged the entire season in HBO I really hope you get a second season. I loved the show and how you guys have drama but your not horrible role models like the kardassians [sic]. I feel reality tv needs you guys," another Instagram comment read. And quite a few fans are really hoping to see more of Susan and Peter Culpo, who are clearly the breakout stars of the show. Hopefully the network gives us some good Culpo news soon.