The Bold And The Beautiful's Buckingham Family Tree Explained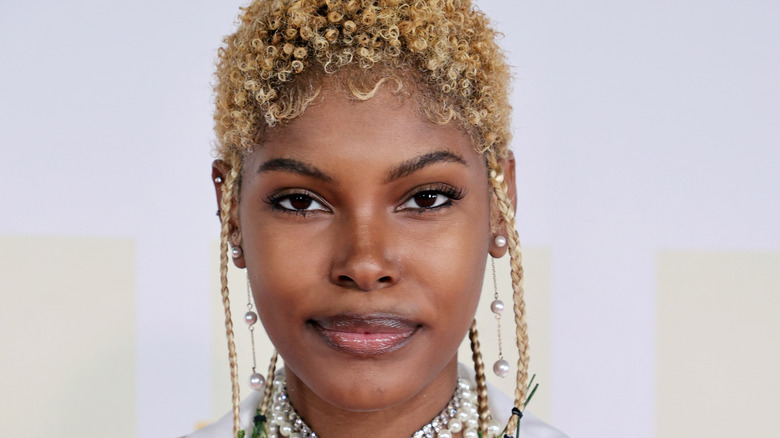 Kevin Winter/Getty Images
With all of the different families and relationships constantly changing on soap operas, it's no wonder that things can get a little confusing sometimes. Especially when new families are introduced on-screen, it can be hard to remember who's related to whom. Take, for example, one of the newer families to arrive in Los Angeles on "The Bold and the Beautiful," the Buckingham family.
Zoe Buckingham (Kiara Barnes) was the first in the family to come to Los Angeles after her boyfriend, Xander Avant (Adain Bradley) broke up with her and moved to LA. She found him there working at Forrester Creations with a new girlfriend, and when things didn't work out for them, Zoe and Xander agreed to give their relationship another try. After Zoe arrived in LA, her father Reese (Wayne Brady), sister Paris (Diamond White) and mother Grace (Cassandra Creech) soon followed, stirring up a whole lot of trouble in the already-crazy town.
The Buckingham family drama started with Reese
lev radin/Shutterstock
Reese Buckingham arrived in LA during a doctor exchange program. However, Zoe wasn't thrilled by this reunion. Her father was an OB/GYN who had sold Hope Logan's (Annika Noelle) baby to Steffy Forrester (Jacqueline MacInnes Wood) so he could settle his gambling debts. Upon finding out this secret, Zoe kept quiet so as not to upset Steffy. When the secret came out, Xander stood by her, but their relationship was ruined by the secret. Reese went to jail and Zoe was left to pick up the pieces of her life.
Things got even more complicated when Zoe's sister Paris came to LA and immediately took a liking to Zende Forrester-Dominguez (Delon De Metz), whom Zoe was interested in at the time. Zoe was in a relationship with Carter Walton (Lawrence Saint-Victor) and accepted his proposal when he asked her to marry him, although he dumped her when he found out she had feelings for Zende. Blaming Paris for her failed relationship with Carter, Zoe spiked Paris' drink with herbs that upset her stomach and sent her into distress. The Buckingham sisters were able to make peace with each other when Paris found out that Carter had been sleeping with Quinn Fuller (Rena Sofer) and told Zoe, who had left town to pursue her modeling career. Zoe ended her relationship with Carter off-screen.
Grace Buckingham caused problems for Paris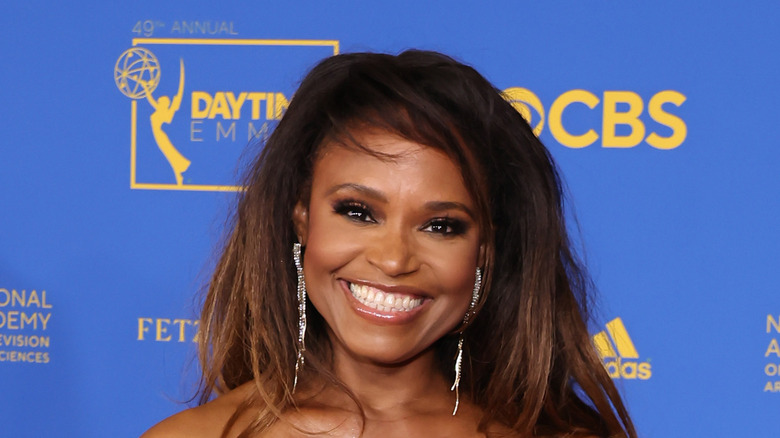 Amy Sussman/Getty Images
Grace Buckingham came to Los Angeles at the behest of Zende, who wanted to surprise Paris with a visit from her mother. Both mother and daughter were happy to see each other again, and Paris encouraged her mother to stay in Los Angeles permanently. Grace approved of Paris and Zende's relationship but was upset when Paris was still entertaining Carter's flirtations. Despite Carter trying to break things off with Paris, the two couldn't stay away from each other, and Grace was furious. She encouraged her daughter to settle down with Zende, but Paris got engaged to Carter instead.
However, Paris and Carter's relationship didn't end well. Paris was abandoned at the altar after Carter reunited with Quinn when she interrupted the wedding. Even though Grace never approved of Carter for her daughter, she was there for Paris after the failed wedding. In the end, Grace just wanted her daughter to be happy, although she would prefer if Paris was happy with Zende instead of Carter.