All About The Bold And The Beautiful Star, Thorsten Kaye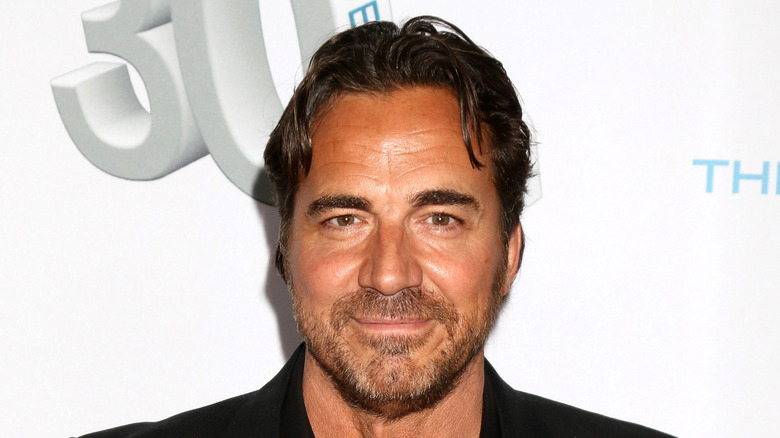 Kathy Hutchins/Shutterstock
Thorsten Kaye is one of the most well-known actors on "The Bold and the Beautiful." His portrayal of Ridge Forrester has brought about some of the biggest storylines on the soap, including Ridge's relationship with Taylor Hayes (Hunter Tylo, now Krista Allen). Ridge is also known for coming back from the dead after falling out of a helicopter, but as with all soaps, storylines are not just what keep fans tuning in. It's also the actors. A good soap actor makes their character relatable and encourages the audience to root for them, no matter the dirty deeds they may have committed. Thorsten Kaye is one such actor.
Ridge Forrester has been a character on "The Bold and the Beautiful" since the soap premiered in 1987, although Thorsten Kaye did not take over the role from Ronn Moss until 2013. Aside from being a staple on the show for over a decade, in 2020, Kaye was also nominated for a Daytime Emmy for Outstanding Lead Actor in a Daytime Drama Series for "The Bold and the Beautiful." With seven Daytime Emmy nominations under his belt, Kaye has established a stellar career in Hollywood — a far cry from his beginnings in Germany.
Thorsten Kaye was born in Europe, but found success in the U.S.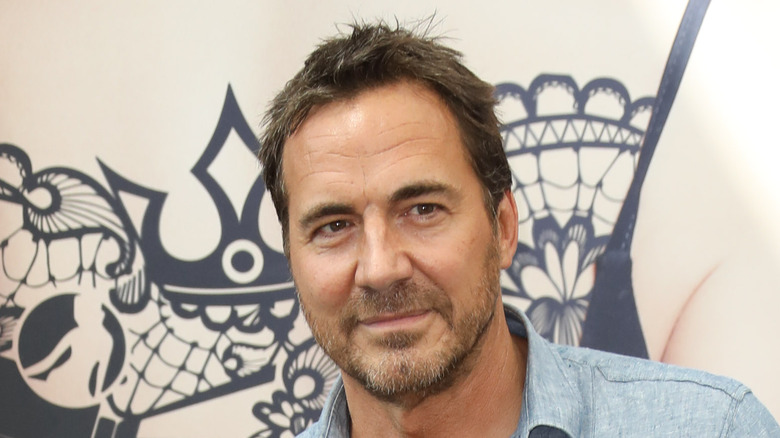 Toni Anne Barson/Getty Images
Thorsten Kaye was born on February 22, 1966 in Frankfurt, Germany. He grew up in Germany and London before moving to America and attending the United States International University, where he graduated with a degree in Fine Arts. He also received a master's degree in Theater and Theater History from Wayne State University.
He dabbled in stage productions and Shakespeare as a member of the Hilberry Repertory Theatre Company before pursuing a career in film and television. His first soap credit was as Patrick Thornehart on the since-canceled "One Life to Live." He also starred on "Port Charles" and "All My Children," earning four Emmy nominations during his time on those soaps. Other screen credits include "Smash," a musical drama series showcasing the competitive nature of Broadway, an appearance in the film "Deadly Desire," and a featured role in the film "Shark Attack 2." As for his personal life, Kaye married former "One Life to Live" co-star Susan Haskell after they met on the show, and the couple has two daughters together.
'The Bold and the Beautiful' has a special place in Kaye's heart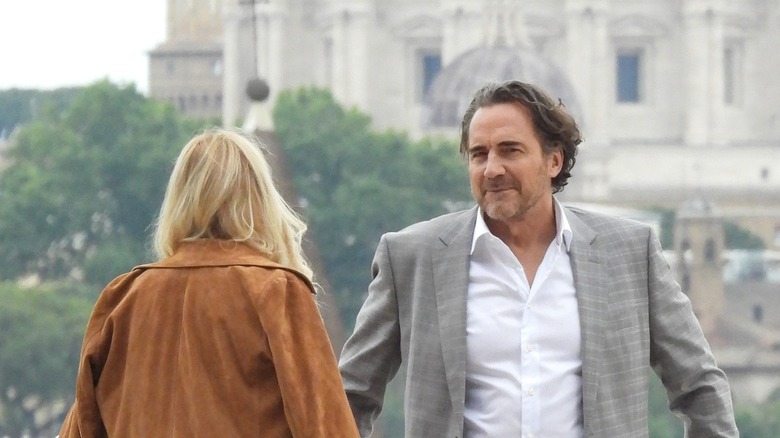 Mega/Getty Images
Despite his start on different soaps and all of the credits to his name, Thorsten Kaye's time on "The Bold and the Beautiful" has cemented his career in daytime soap operas as one of legend. In an interview with Soap Opera Digest, Kaye gave some thoughtful analysis of his character, and what his job means to him. When asked what some of the most memorable high and low moments were as Ridge, Kaye responded, "Wow, there have actually been many of both of those times. I think for Ridge, one of the happiest was seeing Steffy come back from the brink, between the pills and the shooting."
Kaye also gave some insight into what his job at "The Bold and the Beautiful" means to him. When asked in the same interview what the best thing about playing his character was, he answered, "Any job can become a job after a while. I don't care how you do it. The best thing about this show is the people we get to surround ourselves with every single day. Brad [Bell, executive producer/head writer] runs a great ship. There are a terrific bunch of people who work here and I think that whenever my day comes, I'm going to walk away a better person for being here."