How Ridge Forrester Came Back From The Dead On The Bold And The Beautiful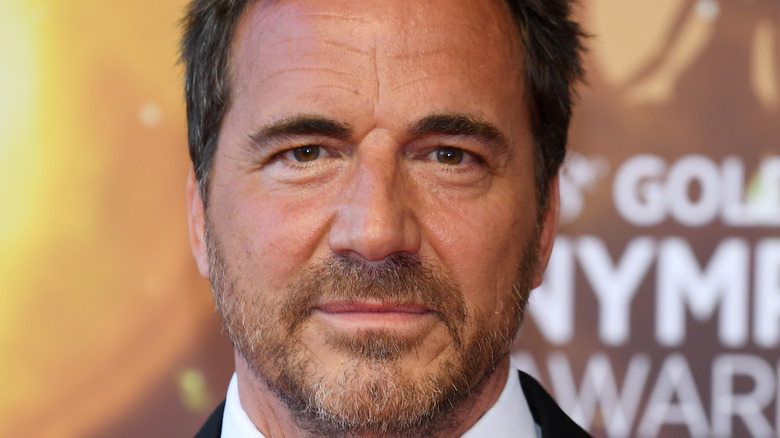 Pascal Le Segretain/Getty Images
In the world of soap operas, it's a running joke that nobody stays dead. Any character who is seemingly killed off has a fair shot at returning to the show at some point down the road. 
While some deaths do stick, the number of resurrected characters is too many to count. However, "The Bold and the Beautiful" isn't known for doing this as much as "Days of our Lives" or "General Hospital." When a character's time runs out and their life is over on "B&B," it typically is the end for them. 
This isn't always the case, though. There are rare exceptions to that rule, and Ridge Forrester (Thorsten Kaye) is one of them. A main plot point since the beginning of the series has been the epic love story of Brooke Logan (Katherine Kelly Lang) and Ridge. Call it destiny or fate, but they always find their way back to each other.  
But that doesn't mean it's always been smooth sailing. Brooke and Ridge often hit bumps in the road and have had to overcome obstacles in their path — some of which had deadly (or so we thought) consequences. For example, Brooke's flirtation with another man almost cost Ridge everything.
Bill Spencer had Ridge dropped out of a helicopter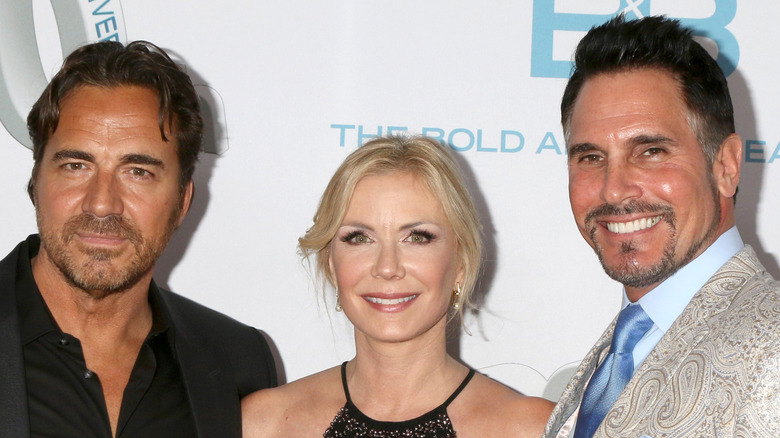 Kathy Hutchins/Shutterstock
Brooke's relationship with Bill Spencer (Don Diamont) has always been a point of contention in her romance with Ridge. Bill has proven time and time again that he will go out of his way to get Ridge out of the picture.
What neither Ridge nor Brooke realized, though, was how far Bill would truly go to eliminate his competition. He was determined to create a permanent wedge between the love of his life and Ridge.
The tension between the two came to a head in 2014 when Ridge arrived in Dubai, eager to stop the pending nuptials between Brooke and Bill. However, Bill had other plans. He made the call to have Ridge unceremoniously tossed out of a helicopter and into the water below (via TVOvermind). 
Ridge was presumed dead following Bill's heinous actions. At that moment, it looked as if "Dollar" Bill finally removed the last obstacle standing between him and a future with Brooke. Unfortunately for Bill, it was going to take a lot more than a fall from a helicopter to keep Ridge out of the picture for good.
Ridge survived the fall but returned with amnesia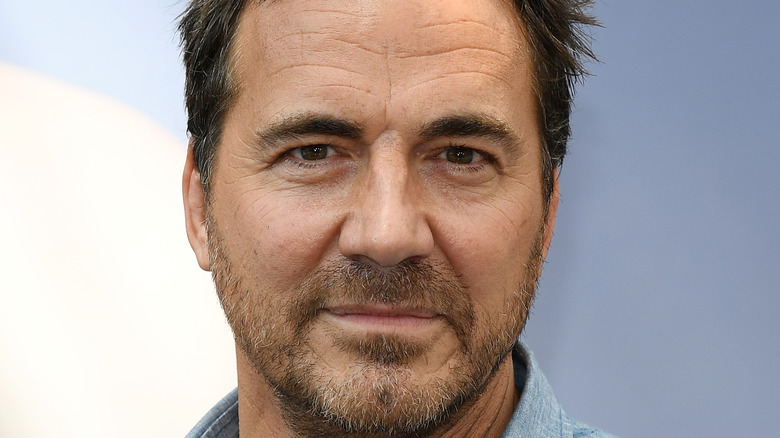 Pascal Le Segretain/Getty Images
Even though viewers witnessed Ridge fall from incredible heights into the water, it wasn't enough to finish him off. It was a decent attempt on Bill's behalf, but, ultimately, his rival survived — and Bill had a problem on his hands. 
In a stroke of good luck for Bill, Ridge returned with a case of amnesia, and his memory was wiped clean. So, even though Ridge was still alive, he didn't pose a threat to Bill and Brooke's relationship because of his memory issues (via Soaps In Depth). Ridge couldn't remember who he was, so his love story with Brooke would have to wait a while for its next chapter to unfold.
Eventually, they found their way back to each other, but Bill has remained a thorn in the side of their relationship. He's never too far removed and poses a constant threat. However, Ridge's marriage is again on the rocks, thanks to Brooke and Deacon's affair.