Why Christie Brinkley Finally Divorced Peter Cook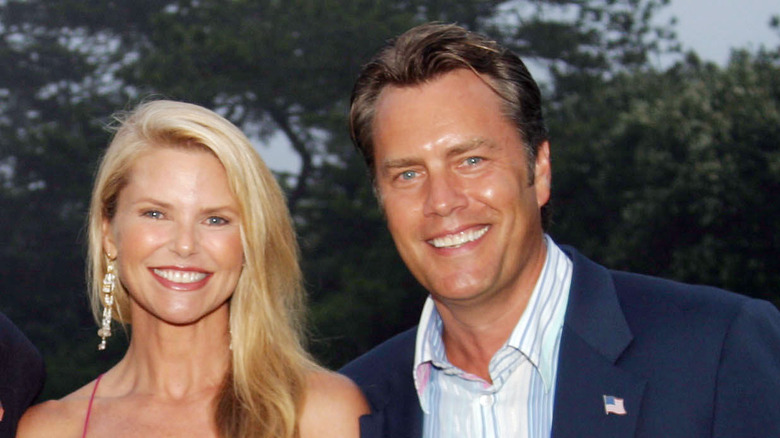 Everett Collection/Shutterstock
Model Christie Brinkley is one of the most notable faces in fashion and beauty. Having graced over 500 magazine covers, including Sports Illustrated and Glamour, her striking looks have afforded her endorsements with various brands. She participated in Season 28 of "Dancing With the Stars," and appeared in several sitcoms, including "Parks and Recreation" and "The Goldbergs." Despite such a successful career, one untold truth of Brinkley is that her love life has not been as fortunate. 
In 1973, she walked down the aisle for the first time, saying "I do" to French artist and former University of Massachusetts Dartmouth art professor Jean-François Allaux. They remained together until 1981. She then married musician Billy Joel in 1985, welcoming their daughter Alexa Ray Joel in December of that year.  Sadly, they parted ways in August 1994. Brinkley didn't waste much time finding her next spouse in Richard Taubman, whom she married months later in December 1994. Their whirlwind romance spawned a son, Jack Paris Brinkley-Cook, though by June 1995, they were done. Her fourth and final marriage to Peter Cook occurred in 1996, welcoming daughter Sailor Brinkley Cook in 1998.  This relationship seemed promising, spanning 12 years. However, the two split in 2006, and a nasty divorce battle unearthed shocking accusations that would not be settled until two years later.
Christie Brinkley learned that Peter Cook cheated on her with his teenage assistant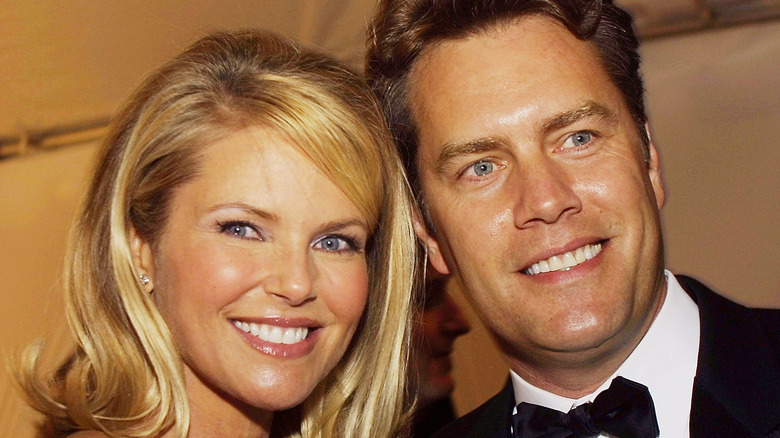 Manny Ceneta/Getty Images
When Christie Brinkley showed up to speak at Southampton High School's commencement ceremony, Southampton Village Police Officer Brian Platt informed Brinkley that her husband, architect Peter Cook, had been seeing his 18-year-old assistant, Diana Bianchi. Cook met the then-17-year-old months before when she worked at a toy store. He quickly offered her a job as his assistant. Cook reportedly paid her $300,000 to keep their romance private.
Despite the large hush money payment, Bianchi spoke with The New York Post in July 2006 alongside her lawyer Joseph Tacopina. She dropped a bombshell, claiming she was underage when Cook started pursuing her. According to Bianchi, they began a sexual relationship behind Brinkley's back, and Cook justified the affair by claiming that his marriage was on thin ice. Eventually, Bianchi ended things with the older man. In July 2008, Cook confessed to the affair shortly before his divorce from Brinkley was settled. In addition to the lump sum, he often gave Bianchi spending money and paid her thousands to write articles for his website. He'd also admitted to sleeping with Bianchi in his office and at least one property owned by Brinkley.
Peter Cook spent thousands of the couple's money on pornography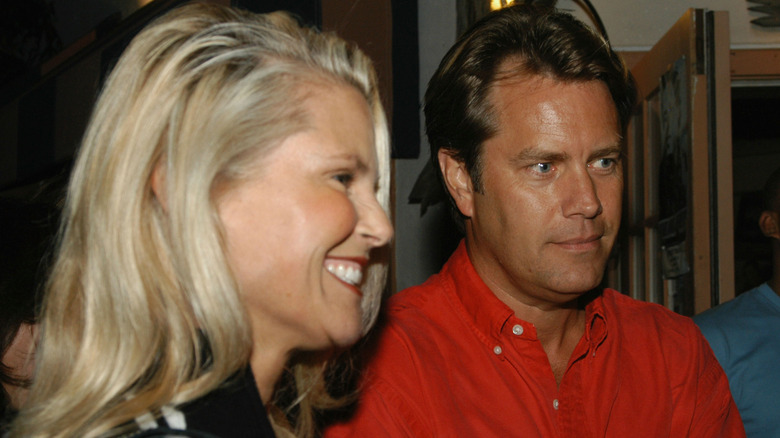 Steven Henry/Getty Images
As if the extramarital affair was not enough, Peter Cook also came clean about his alleged pornography addiction. According to the Daily News, he spent roughly $3,000 each month indulging in adult internet content. During the most salacious porn consumption, Cook would use a webcam to film himself masturbating. He'd then share his homemade flicks to swinger platforms. Cook blamed his actions on a lack of appreciation in his marriage from Christine Brinkley.
"I wanted a little acknowledgment, a little attention, a little thank you every now and then for my efforts, for the amount of time I took to care for her and my family, for the wealth I was building. Just the tremendous amount of work I was putting into my family," he said in an exclusive interview with Barbara Walters in October 2008, months after the divorce was settled for good in July of that year.
As for the divorce, Cook walked away with $2.1 million, while Brinkley got custody of their daughter Sailor and son Jack, whom Cook had adopted when he married Brinkley. She also got all of the couple's properties. He became engaged in 2019 to Alba Jancou, which sparked further controversy due to her being 21 at the time and Cook being 60. Brinkley found love again with singer John Mellencamp, but split in 2020. Years have passed since Brinkley and Cook parted ways, though it still goes down as her pettiest divorce to date.