Hallmark's Andrew Walker Left His Good Guy Persona Behind For A Role On When Calls The Heart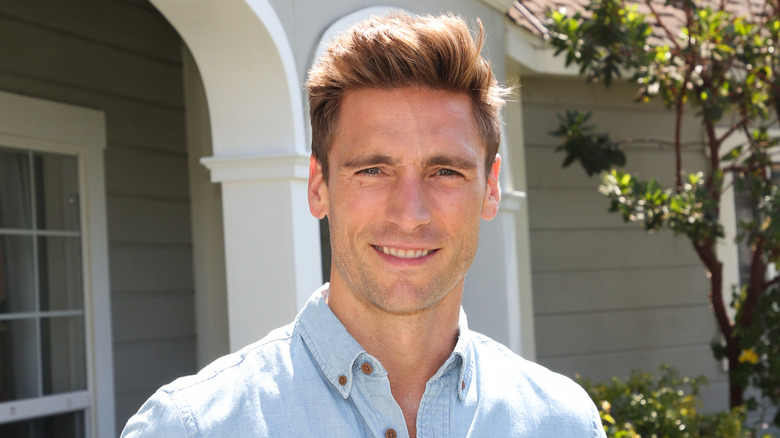 Paul Archuleta/Getty Images
Andrew Walker's career has been an impressive journey filled with talent, dedication, and passion. Hailing from Montreal, Canada, Walker ventured into the entertainment industry with a natural charm. He made his acting debut through the television series "Sirens" in 1994, followed by numerous appearances on various TV shows. Although he has built a decent career in the industry, his association with Hallmark has played a significant role in advancing his success.
Since his Hallmark debut in the heartwarming movie "A Bride for Christmas" in 2012, the actor has become a beloved leading man for the network, starring in over 20 films that have become holiday hits and seasonal classics. Walker effortlessly transitions between comedic and dramatic roles, leaving a lasting impact on both the small and big screens.
While the fans are used to seeing the actor playing charming and lovable characters, there was a time he embodied someone evil and money-hungry on "When Calls The Heart." In the first season of the long-running show, Walker appeared in two episodes, portraying Billy Hamilton, a coal miner with questionable intentions for Elizabeth Thornton.
Walker auditioned for a different role in the series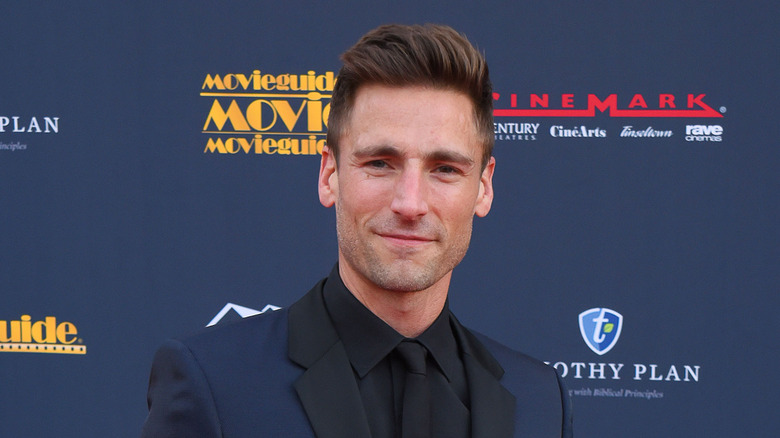 Michael Mattes/Shutterstock
In 2014, Andrew Walker embarked on a memorable journey to Hope Valley in the beloved series "When Calls The Heart." Portraying the rugged and dashing newcomer, Billy Hamilton, Walker's arrival stirred excitement and intrigue among fans of the show. He has shown his ability to seamlessly embody the charming facade of Billy while skillfully revealing the darker motives lurking beneath the surface. As the series unfolded, it was revealed that he had only gone to the picturesque town after hearing about Elizabeth Thornton's wealth.
While he smoothly played the part, Walker revealed that when he auditioned for the series, he was actually vying for the role of Jack Thornton. In an appearance on the "Hearties Hotline Podcast," he was asked about the audition process for the role of Billy. He said, "'When Calls the Heart' was a really interesting situation because Daniel Lissing and I, we tested the mountie together ... We did a chemistry read with Erin. He ended up getting the role."
Walker went on to say that the show producer, Brian Bird, contacted him later and told him they would love to bring him on the show for a few episodes, and the actor was obviously down for it. He heard from them a few months later and was formally asked if he'd be interested in playing a character he no longer had to audition for.
Walker wanted to play Billy Hamilton for longer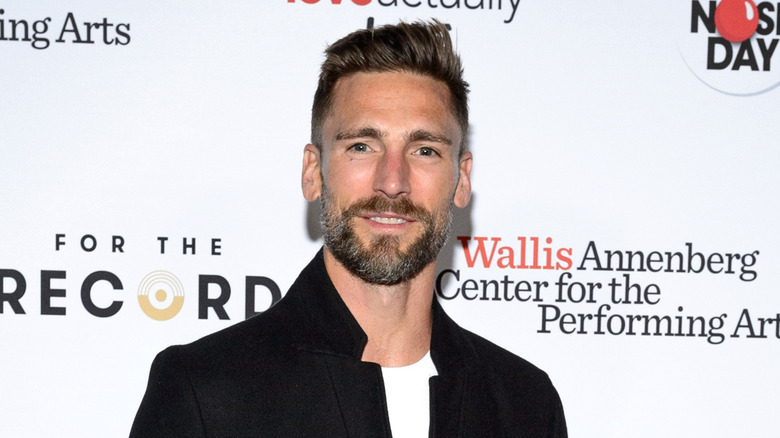 Amanda Edwards/Getty Images
Andrew Walker has starred in a lot of Hallmark projects, but his role on "When Calls the Heart" left a mark on him. He has expressed his dismay that he couldn't play Billy Hamilton for longer as he enjoyed it so much. He told the "Hearties Hotline Podcast," "Billy Hamilton, to date, was a role that kind of got away too fast. I just really wanted to be able to sit in that character for a little bit more and have some more episodes." Still, he was thankful that the producers gave him an opportunity to be a part of the long-running series.
The actor was then asked about the backstory of his character, and Walker explained that rather than being educated, Billy is just someone who reads a lot, and most of the knowledge he had imparted on the "When Calls the Heart" episodes were things he read from somewhere. He added that Billy had an unfortunate life being in prison for some time and was impatient and wanted a shortcut to affluence, hence his deceit. Walker further added that he only had five days to prepare for the role of Billy, and the addition of a mustache was just an abrupt decision. Regardless of his short time on the show, Billy Hamilton was a memorable character — as was the experience for Andrew Walker.