How Many Hallmark Movies Has Andrew Walker Starred In? (Spoiler: It's A Lot!)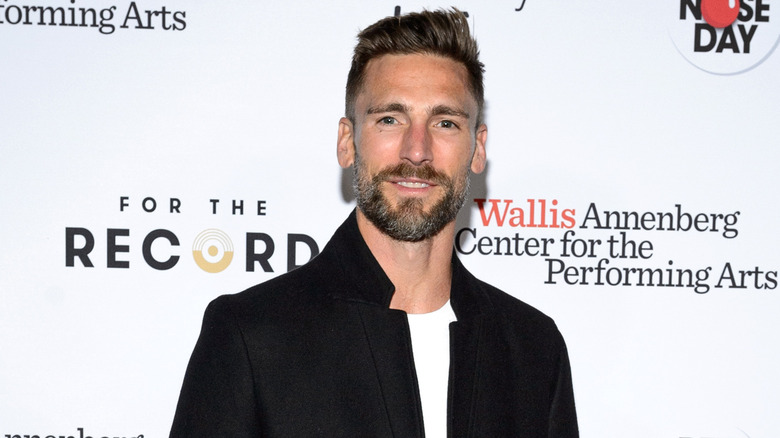 Amanda Edwards/ Getty Images
Andrew Walker has been a part of many different projects in Hollywood. However, it's hard to think about the actor's career without immediately landing on his extensive work for the Hallmark Channel. Walker is easily one of the network's most regular and beloved heartthrobs. As of February 2023, Walker has starred in a whopping 24 Hallmark movies. Whenever one of their scripts has a good-looking, charismatic male character (which, we all know, is most of the time) Walker is one of the first actors they call.
He's played leading roles in some of Hallmark's year-round romantic comedies like "The Perfect Catch," "Love Struck Café," "Bottled with Love," and "The 27-Hour Day." In 2022, he made his way to Hallmark's Movies and Mysteries. Joining the movie franchise "A Curious Caterer Mystery," in "Dying for Chocolate," Walker played the role of Tom Schultz, a detective investigating a murder involving deadly chocolate. These days, he's a veteran Hallmark star, but just a little over a decade ago, Walker was a newbie.
Andrew Walker has appeared in tons of different Hallmark movies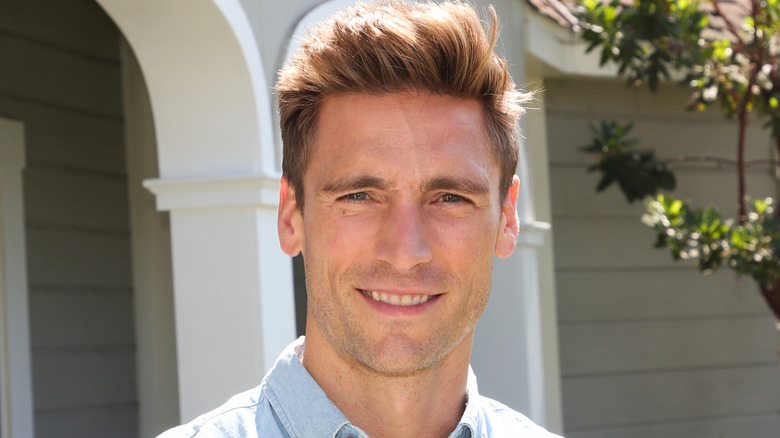 Paul Archuleta/ Getty Images
Andrew Walker's journey to Hallmark started in his hometown of Montréal, Canada. As the actor explained in an interview on "The Grass is Greener with Paul Greene," when he was just 12, Walker's lunchtime drama teacher noticed he was a standout talent. As a result, she reached out to his mother and recruited Walker to join her small acting agency. By the time Walker was 13, he had already been hired by one of the '90s most memorable kids' shows, "Are You Afraid of the Dark?" Throughout his adolescence and adulthood, Walker continued to thrive in the industry. 
He worked on high-profile shows like "ER," "CSI: Miami," "CSI: New York," and "The Big Bang Theory" and even starred in a leading role in the Lifetime Series, "Against the Wall." In 2012, Walker made his Hallmark debut. The actor appeared in two of the channel's Christmas rom-coms that year: "A Bride for Christmas" and "Finding Mrs. Claus." From there, the festive hits kept on coming. 
Just a fraction of Walker's Hallmark holiday movies to date include; "Merry and Bright," "Christmas on My Mind," "My Christmas Family Tree," and "A Maple Valley Christmas." In the years following his big debut, Hallmark quickly discovered the broad scope of genres that Walker's acting range could accommodate. And nowadays, his impressive tool kit with the channel continues to grow.
Why Andrew Walker loves working with Hallmark so much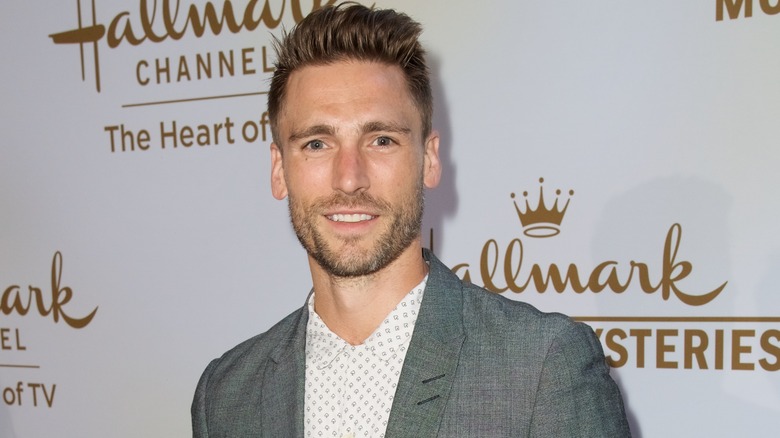 Earl Gibson Iii/ Getty Images
We can assume that after more than 20 movies and counting, Andrew Walker has a reason to keep returning to the Hallmark Channel. According to an interview with Lolly Christmas, Walker is considered a go-to employee for the channel. Having produced such a large portfolio of consistent and successful work, Hallmark now comes back to him time and time again with their projects. And Walker revealed, "Nine and half times out of ten, I usually take the project no matter what because it's great." 
Likewise, "Hallmark has a 'No A–hole' policy so usually I'm working with really great people." Another reason why the actor keeps coming back to them is the chance to expand his skill set. Between Walker's family business and his short career as a football player, he has a broad range of gifts and interests. In a 2023 interview with Us Weekly, the Hallmark star revealed he's even producing three upcoming films with the channel, noting, "If I was working for anyone else, I don't know if [I'd] have this ability [to act and produce]. It's an amazing environment to work in — a supportive environment."